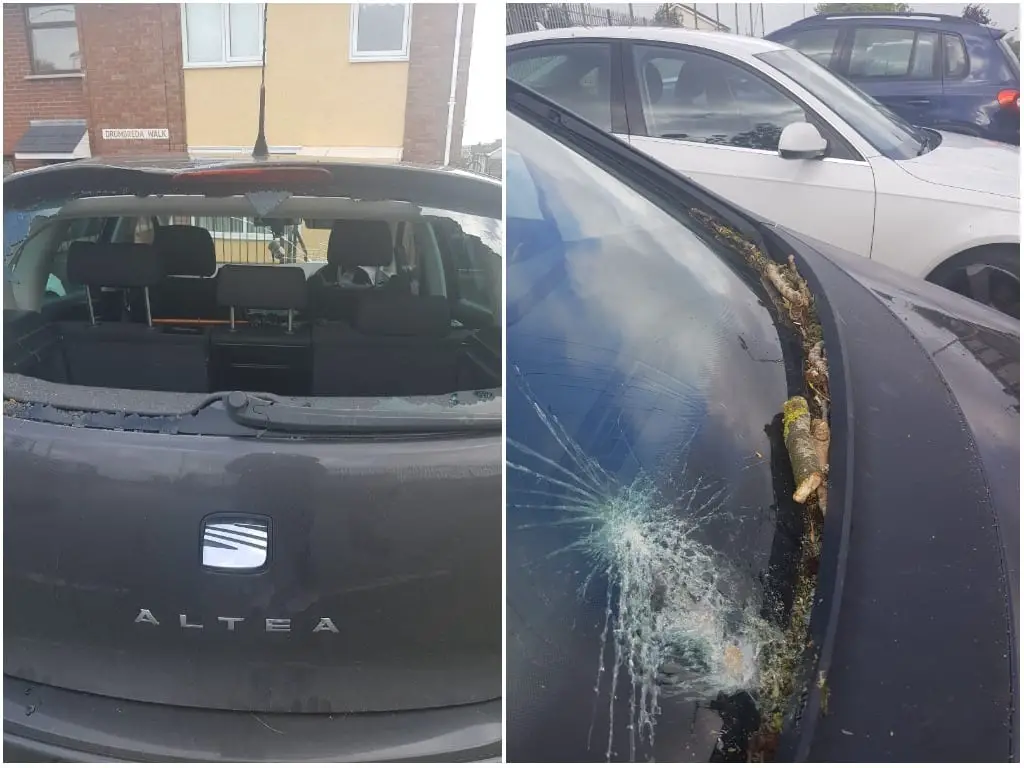 An Armagh man has had a lucky escape after a tree fell on top his car while driving earlier this morning (Wednesday).
Malachy Malone was travelling along the Mullinure Road in the city shortly before 10am when the large tree fell onto the roof of his car.
The damage to his vehicle was significant, with the back window completely smashed and roof badly dented, but fortunately Mr Malone, who was understandably shocked by the incident, was able to walk away injury free.
A number of passing motorists were able to help remove him and the tree from the car.
Meanwhile, Storm Ali is causing all sorts of disruptions across the county.
Thousands are without power across Northern Ireland, with plenty of trees down blocking roads from north to south Armagh this morning.
Some schools have even decided to close their doors with the Met Office's Amber warning remaining in place until 5pm this evening.
Tragically one person has passed away as a result of the weather in the Republic of Ireland.
A woman in her 50s has died after a caravan was blown over a cliff in Clifden, Co Galway. Her caravan landed on the nearby coastline.
Meanwhile, the M1 has re-opened following that earlier disruption.
Follow our live updates below..
Sign Up To Our Newsletter