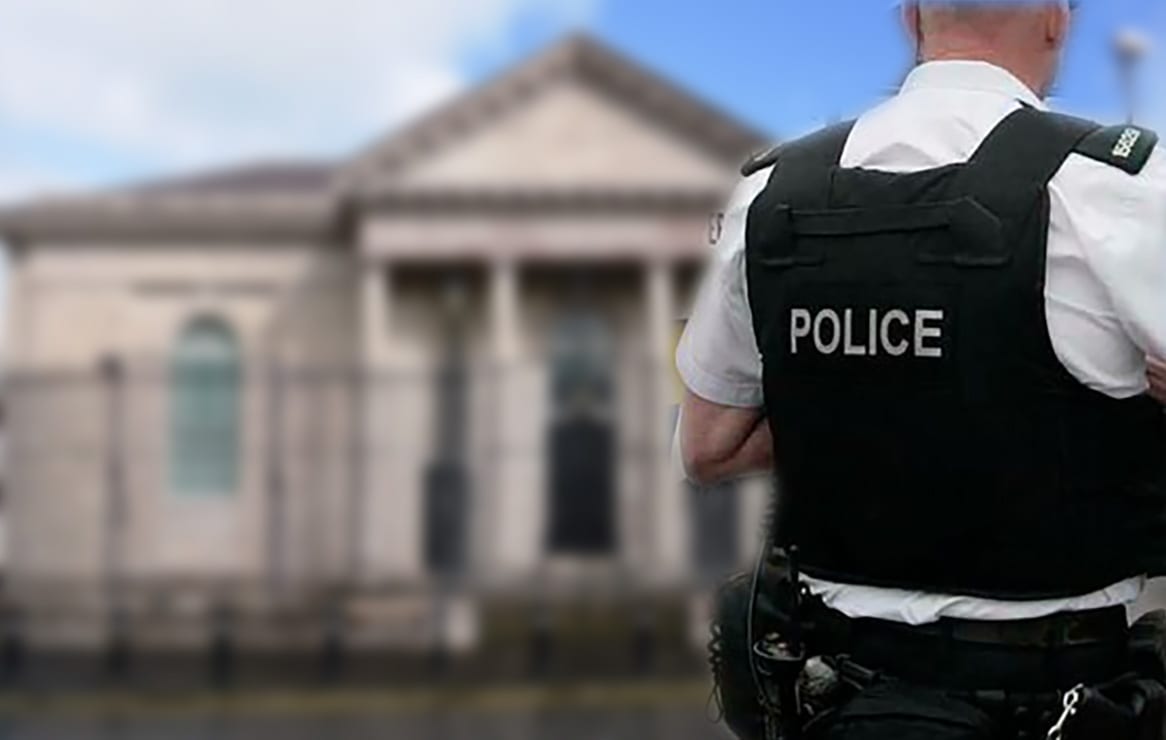 An Armagh man in breach of a suspended sentence has been given a chance to "get his life back on track" by a judge after pleading guilty to disorderly behaviour and drugs offences.
Paul Halligan, 34, of Navan Court, appeared before Armagh Magistrates' on Tuesday charged disorderly behaviour and two counts of possession of class B and C drugs.
Police were called to a disturbance at close to the city centre at around 5am on August 12, last year.
The defendant was confronted at the scene and was taken aside by police to calm down.
Halligan was then assisted home by police but was refused entry by his partner who had called police.
At this point Halligan began to attack police before being restrained and taken to Armagh custody suite.
When searched at the station the defendant was found to have a bag of drugs in his possession.
Court heard this included five diazepam's and a small bag of cannabis "for personal use".
Halligan is currently on probation for an offence on May 9, of 2016; this was for disorderly behaviour, resisting police arrest and possession of class C drugs.
District Judge Paul Copeland noted that these were "almost identical offences".
Defence counsel explained that a former charge for assaulting police had since been withdrawn.
They added that the defendant on the day in question had consumed alcohol and drugs, then got into a dispute with his former partner.
Court heard that Halligan was "very regretful and remorseful" with regards to his actions.
The defence told court that the defendant had been "engaging fully with probation", completing all his hours and attending all his appointments.
This they showed he was "actively attempting to get his life back on track".
Court heard that this was seen a "blip" which probation were fully aware of.
Probation according to the defence felt that it was having a "positive affect" on Halligan and that it should be allowed to continue.
It was explained that the defendant's community service involved working with a homeless group, a letter was produce by the defence outlining Halligan's successful progress.
District Judge Paul Copeland told court that the defendant had 27 previous convictions.
He added that the incident "was more than merely a blip as your defence lawyer has explained it, I do not think the arresting officers would describe it as such".
"If it weren't for this letter I would be giving you a nine-month prison term," Judge Copeland explained.
Halligan had his case deferred for six months, with Judge Copeland stating, "if you do not continue to work with probation, I will have no option but to send you to jail".
Sign Up To Our Newsletter