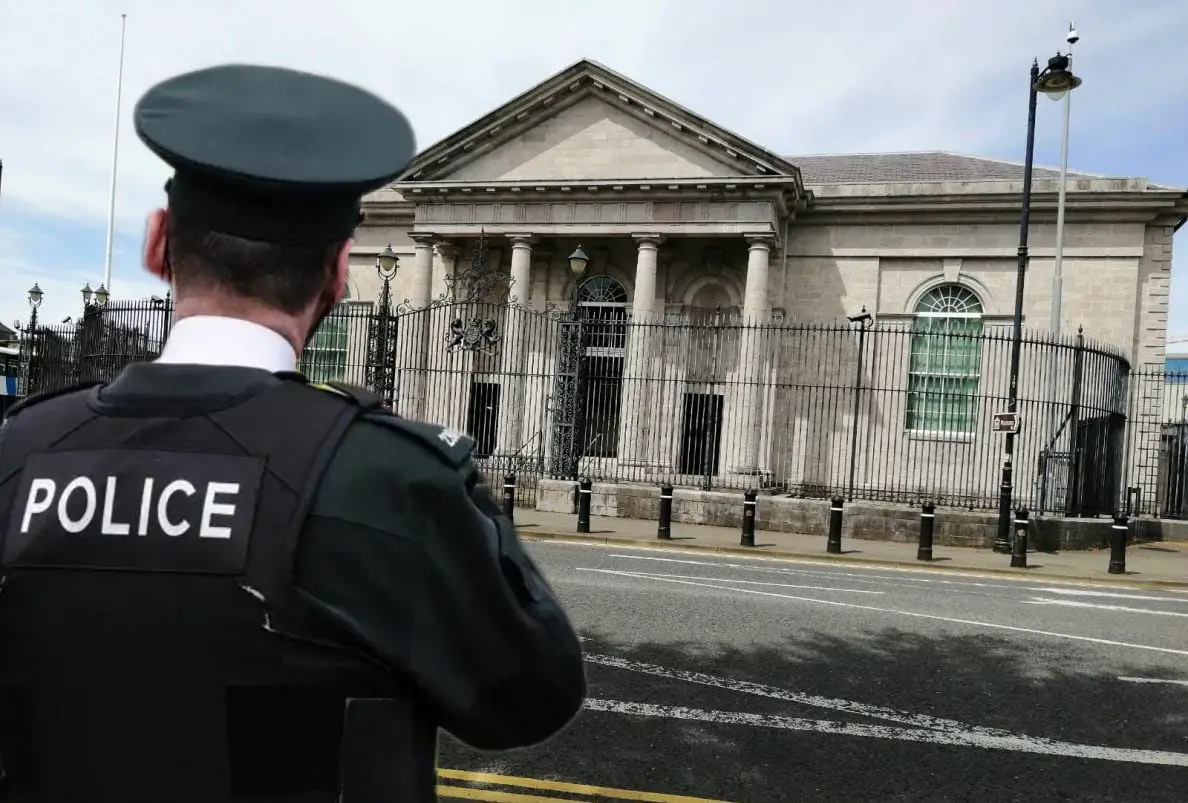 A Milford man who breached a condition of his bail, not to consume alcohol in a public place, at the Armagh City Hotel, has been remanded in custody.
The 48-year-old was subject to conditions whilst on bail for charges of common assault, breaching a non-molestation order, assault on police, attempted theft and attempted possession of a firearm, namely a PSNI Glock pistol.
These offences are alleged to have been committed on October 30 and 31, of last year.
Richard Corr, of Hill Street, appeared via videolink from police custody at Armagh Magistrates' Court, sitting at Newry, on Tuesday in relation to the breach.
Defence barrister Patrick Taggart informed the court that the breach of bail was accepted and made it known that his client was reapplying for release.
Outlining the breach, a constable stated that at 5.30pm on January 17, police were called to the Armagh City Hotel in relation to two unruly guests.
Upon arrival, officers identified one of the individuals as this defendant and the other as the alleged injured party in relation to charges for which he was on bail.
When speaking to Corr, police noted that he appeared under the influence with his breath smelling of alcohol and his eyes glazed.
One condition of the defendant's bail was not to be under the influence of alcohol in a public place. A preliminary breath test was subsequently conducted giving a reading of 91mgs of alcohol in 100mls of breath.
Furthermore, another condition prohibited Corr from having contact with the alleged injured party, who was in his company at the time of his arrest.
Objecting to bail, the constable stated that police believed the defendant was likely to commit further offending.
He told court that Corr had 75 previous convictions and there was a "domestic history" between himself and the alleged injured party.
Mr Taggart stated that he had been informed by the instructing solicitor of the alleged injured party, that she wished to withdraw her complaint and was seeking to have the non-molestation order removed.
When this was put to the constable, he was unable to confirm or deny this information.
The barrister said it was accepted that his client had breached bail by drinking at the Armagh City Hotel, however, he stated that Corr had attended the hotel alone and he had been approached by the female.
Refusing bail, District Judge Bernie Kelly stated that Corr was "alleged to have breached a court order" and that he did not appear to take such orders "seriously".
The defendant was remanded in custody as his case was adjourned until February 8.
Sign Up To Our Newsletter