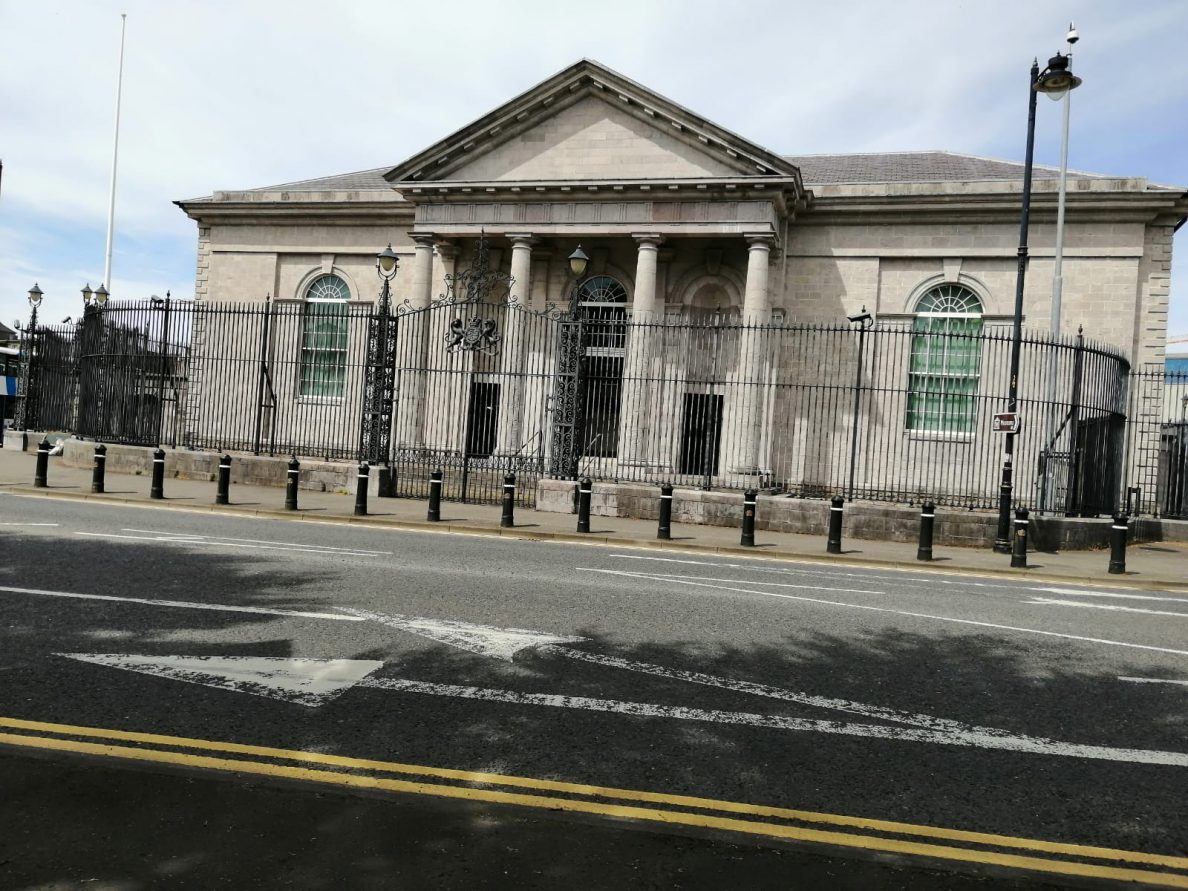 An Armagh man is to appeal against a six month prison sentence he received for dangerous driving and driving whilst unfit through drugs.
Court heard how the 33-year-old had failed to stop for police and the vehicle he was driving was later found on its side in a field.
Michael Joseph Killen, of Corrigan Court, appeared for sentencing on failing to stop for police, driving whilst disqualified, dangerous driving, driving whilst disqualified, using a vehicle without insurance, driving whilst unfit and aggravated taking and causing damage to a vehicle at the city's Magistrates' Court, sitting at Newry, on Tuesday.
Meanwhile, appearing via videolink from his solicitor's office, James Livingstone, 26, of Abbey Street, was to be sentenced on a single count of allowing himself to be carried.
Prosecution outlined that at around 8pm on February 25, of last year, the injured party parked her Volkswagen Golf near her partner's address on Banbrook Hill, Armagh, before entering that property.
Once inside she placed the keys to her car in a kitchen cupboard, with the only other people in the address being her partner and Killen.
Later, at around 11.30pm, the injured party left the property and walked to her home, which was nearby.
At 3.30am, police on patrol of the Armagh area observed a male driving a Volkswagen Golf, despite checks showing only a female on the insurance policy of the vehicle.
Officers signalled for the driver to stop but he failed to do so. They lost sight of the car but later caught up and watched as it went through a crossroads without stopping.
At 4am, police received a report of a one vehicle collision. They arrived to find the same Volkswagen Golf on its side in a field.
Both defendants were located in the vicinity with Killen, the male closer to the driver side of the vehicle, making admissions to having been the driver.
The men were arrested and taken to Dungannon Custody Suite. Whilst there, Killen admitted during interview to having cannabis in his system at the time of driving.
Defence barrister Seamus Lannon stated that Killen reported to be three months clean having moved out of the Armagh area.
Although this defendant had failed to attend with probation, Mr Lannon said: "This incident has caused him to turn a corner. It is for the benefit of the public that he continues in this progress."
In the same way, the barrister stated that Livingstone had also made progress to address his issues but commented that they were doing so "independently".
Deputy District Judge Philip Mateer stated that Killen's "atrocious driving record" and his non-appearance with probation had left him with "no real option".
He sentenced that defendant to six months in prison, disqualified him from driving for four years and made a forthwith warrant for £100.
In the case of Livingstone, who did attend probation, the deputy district judge sentence him to a combination order consisting of 100 hours community service and 12 months probation.
Mr Lannon said that instructions to appeal Killen's sentence had already been received, and bail for appeal purposes was subsequently set at £500.
Sign Up To Our Newsletter