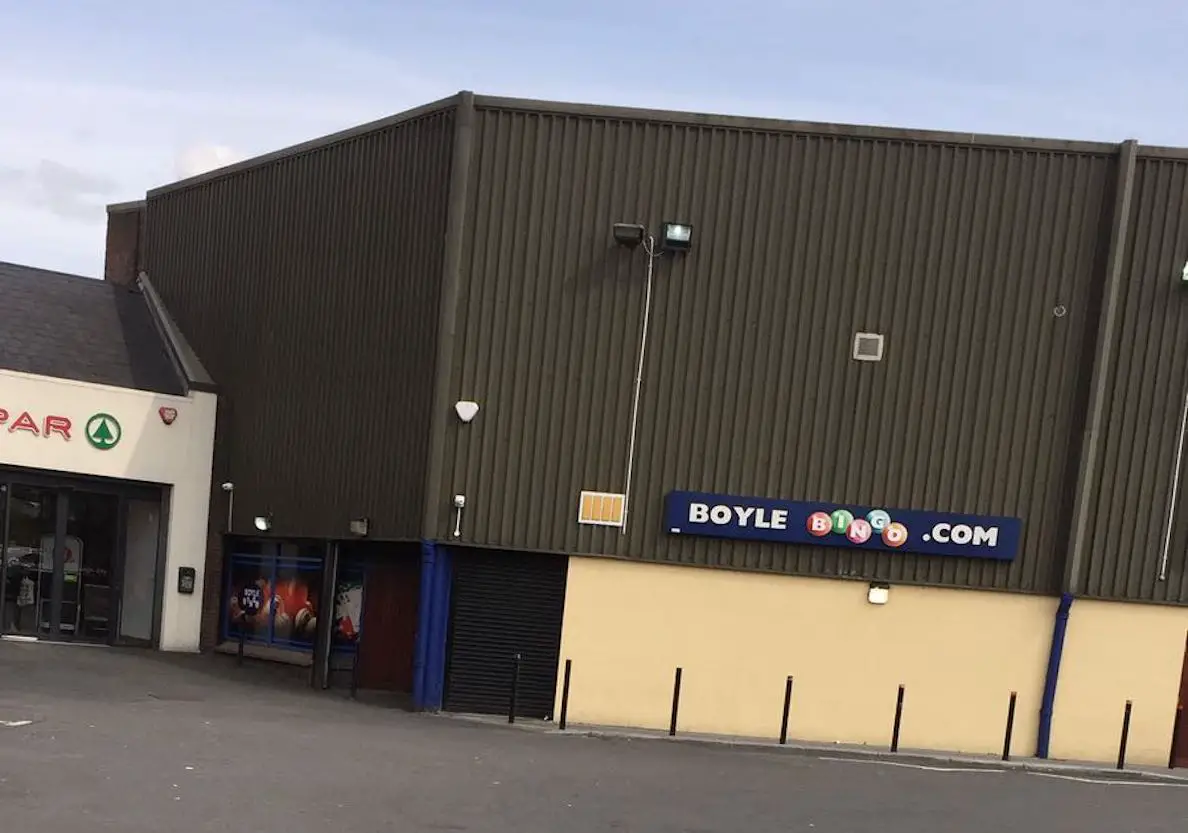 A man pushed over a gaming machine in a rage after losing two weeks' wages in an Armagh bingo hall the day before Christmas Eve.
And it was not until St Patrick's Day that police located the defendant, after he returned to the scene of the crime in what was described as a drunk and disorderly state.
Thirty-four-year-old Dainis Bebris, of Boyds Row in Armagh, pleaded guilty to disorderly behaviour and criminal damage when he appeared before the city's Magistrates' Court on Tuesday.
The court heard how police were called to Boyles Bingo at Dobbin Street, Armagh, at around 9.05pm on December 23, last year, after it was reported a man had pushed over a gaming machine.
The estimated cost of repair to the machine was £837.50.
The defendant was identified from CCTV footage but police were unable to locate him.
But on St Patrick's Day past, police were again called to Boyles Bingo, at around 2.50pm, and informed the same man was being drunk and disorderly.
The court was told Bebris was shouting and swearing in front of children who were watching the St Patrick's Day parade.
The defendant was subsequently arrested and, during interview, when asked about the damage to the machine, said: "I didn't do it on purpose, not intentionally, maybe I was angry at the amount of money I had lost."
"As I walked past I pushed it and it must have fallen over," he added.
Defence barrister Mr Seamus Lannon told the court his client had lost two weeks wages on the premises.
He said Bebris, who was originally from Latvia, had come to Northern Ireland with his wife and children but no longer lived with them.
Mr Lannon accepted the defendant had a "record of similar conduct", but he was "making efforts to address his gambling issues".
He added that Bebris worked in construction earning money to support his wife and children.
The barrister also said defendant was willing to make arrangements to pay back compensation, but asked that it not be a complete order.
Deputy District Judge John Rea told Bebris: "Clearly your first obligation is to support your family and if you have a problem with gambling it is your responsibility to do something about it."
But he added: "I cannot overlook the damage which you have caused."
Deputy District Judge Rea limited the sum in compensation to £400, but ordered that it be paid within 10 weeks.
Bebris was also given a conditional discharge for two years.
Sign Up To Our Newsletter