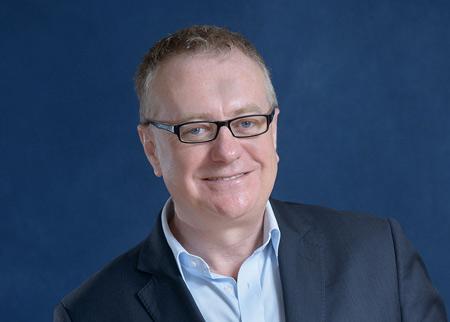 An Armagh man has taken refuge in a house in Paris as scores are dead in an unprecedented night of terror in the French capital.
Professor Paddy Gray has been tweeting live from Paris where he has been witnessing the unfolding horrors first hand.
The French President François Hollande has declared a state of emergency tonight and France is closing its borders.

There were six attacks across the city.
The latest death tolls stands at at least 127 with many more injured.
The first at a bar saw multiple casualties with French news – confirmed by police – reporting automatic gunfire.
At another near the Batoclan music hall; witnesses reported hearing up to 20 shots being fired by two men.
There have also been casualties at the Stade du France, six in total, where France was playing a friendly with Germany. These have included two suicide bombs detonated outside.
A total of 44 died at five of the six locations – these were all areas which were popular with French people and tourists socialising and enjoying the night-life going into a weekend.
The highest death toll – believed to be between 80 and 100 – was at a popular concert hall.
At the Batoclan, where a rock concert had been going on, five explosions were heard, where between 60 and 100 hostages were being held. Automatic gunfire was also been heard.
What followed was carnage as the hostage takers began killing randomly. It is believed over 80 died, including many young people, at the venue where an American band was playing.
Eight attackers are confirmed dead – seven of them in suicide attacks – but it is not yet known if or how many more involved in the planning of these coordinated attacks there may be.
Islamic State has said it was responsible for the attacks.
Professor Paddy Gray, from Armagh, has been tweeting from the scene.
Earlier he told of the "crazy scenes" and reported he was "hiding in an entry near the place de republique with some Parisians".
Amid the chaos, panic and sheer unknown in the city, from where he was taking cover, Professor Gray said he was "being told someone is still out there with a gun".
Well-wishers have been tweeting Professor Gray voicing their hopes for his safety.
He has offered reassurances that he has now taken refuge, reporting: "Thanks everyone for the messages. Been taken into a kind gentleman's house with six other people but safe."
Professor Gray has also been speaking to BBC Radio Ulster.
"Police told us to run and we started running down the street," he said. "I don't even know where I am at the moment."
He added: "I ended up being pulled into this entry lane by these people and we were sat there for a while. The police were marching up and down all armed. All of a sudden this nice guy told us to come into his house."
Closer to home the messages of shock and condolences are coming from political leaders.
This morning (Saturday), First Minister Peter Robinson and Deputy First Minister Martin McGuinness have spoken of their sadness at last night's attacks in Paris.
The Ministers said: "As the details surrounding this tragedy continue to unfold our thoughts and prayers are with the French people and particularly those who have lost loved ones as well as those who have been injured.
"Our thoughts, prayers and sympathies are with the French people and we stand shoulder to shoulder with President Hollande and France following these savage, barbaric and cowardly terrorist attacks in Paris."
Two numbers have been set up for those with concerns about friends and family. For British nationals the number is 020 700 81500, and for Irish nationals it is 003531 408200.
Military personnel have been drafted on to the street and borders were temporarily closed.
Trans-Atlantic flights have been cancelled and many venues – including Disneyland Paris – are closed today (Saturday) as France awakes to try to comprehend the full extent of the horrors.
It is the deadliest attack in Europe since the Madrid bombings in 2004 and the French President has promised that the country's response will be merciless.
Hiding in an entry near place de la republique with sone Parisians.. Being told someone still out there with gun

— Professor Paddy Gray (@Paddygray1) November 13, 2015
pic.twitter.com/8Fl2MsoLcV — Professor Paddy Gray (@Paddygray1) November 13, 2015
— Professor Paddy Gray (@Paddygray1) November 13, 2015
Crazy scenes here in Paris near la republique @BBCRadioFoyle — Professor Paddy Gray (@Paddygray1) November 13, 2015
Thanks everyone for the messages. Been taken into a kind gentleman's house with six other people but safe

— Professor Paddy Gray (@Paddygray1) November 13, 2015
This was live during a international friendly between France and Germany at the Stade de France in the north side of Paris.
This is crazy. An explosion heard while the game was going on. Thoughts and prayers with the people of Paris. https://t.co/sVMALEMxVH
Newsletter
Sign up for our weekly newsletter here.