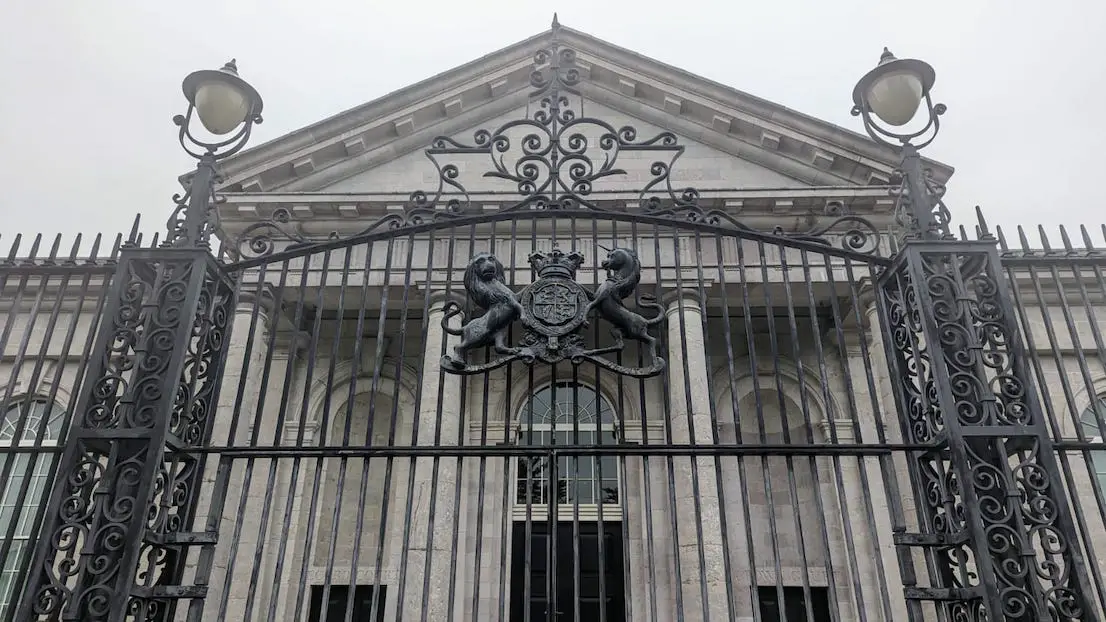 An Armagh man who nearly hit another car and fences whilst three times the limit has been fined £300 and disqualified from driving for 14 months.
The case of Geralt Toner (48), of Cregagh Gardens, was heard at Armagh Magistrates' Court, sitting at Newry Courthouse on Tuesday.
He was charged with one count of driving with excess alcohol in breath.
The court heard that on May 20, police on patrol in Armagh observed a Toyota vehicle stop at the junction of Dalton Road and Irish Street. The vehicle stalled and rolled back before pulling out in front of another vehicle that was on Irish Street.
Police followed the vehicle and observed it swerve onto the Rock Road.
Due to the manner of driving, police stopped the vehicle and spoke with the driver, who was the defendant. Whilst speaking with him, they noticed the smell of alcohol and that the defendant was slurring his words.
A preliminary breath test was carried out, which resulted in a fail. The defendant was then arrested and taken to Dungannon custody, providing two evidential samples.
The lower reading taken was 104 microgrammes of alcohol per 100 millilitres of breath – the legal alcohol limit for drivers in Northern Ireland is 35 microgrammes of alcohol per 100 millilitres of breath.
A defence solicitor told the court that the defendant, who is self-employed, is going to have "severe consequences" for his income.
He explained that the defendant had been at a charity night in a local social club, had left the event early and had "stupidly" thought he was able to drive.
He added that the defendant "cooperated fully" with police and that this was the first time he had been before the court.
District Judge Anne Marshall said that it was an "extremely high" reading, noting that the car had "swerved severely, almost colliding with fences, and then to the left, almost colliding with a wall".
Taking account of the high reading, but also the defendant's early plea of guilty, District Judge Marshall fined the defendant £300 and disqualified him from driving for 14 months.
"He has pleaded guilty at the earliest opportunity and but for that the disqualification would have been even longer," she said.
---
Follow all the latest court news here.
Sign Up To Our Newsletter