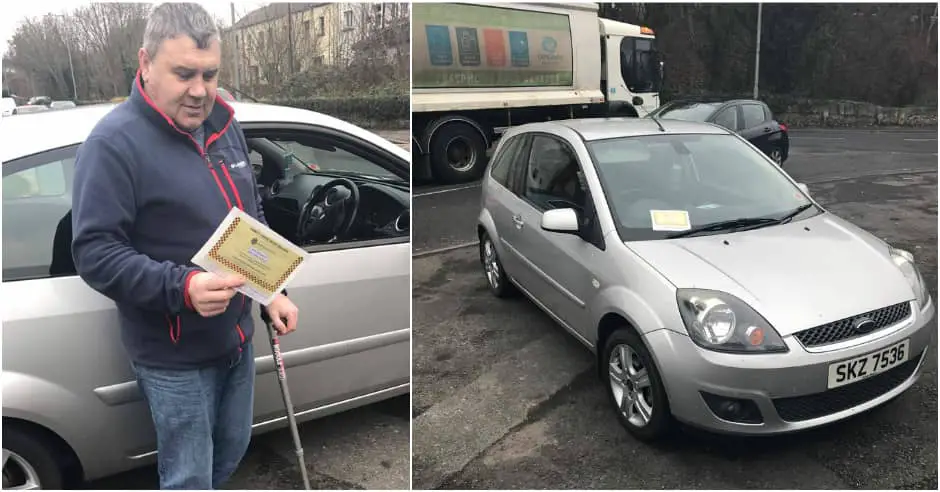 An Armagh resident has been left shocked after he was slapped with a £90 penalty notice for parking outside his home he has lived at for the last 25 years.
Stephen Blayney has stationed his car outside his home on Drumadd Terrace every day for 25 years, without so much as an eyebrow being raised.
However, this morning Mr Blayney was left in utter disbelief when he discovered the ticket glaring back at him as he approached his vehicle, which was situated in an unmarked island at the junction with Victoria Street.
Five other long-term residents were also handed the hefty parking fines, some had parked along Drumadd Terrace.
There are no signs in the area to warn motorists of any such restrictions.
Mr Blayney's daughter, Emma-Louise, contacted Armagh I to highlight an issue she branded a "disgrace".
"My mum and dad have been parking here all their lives and this morning they found a ticket on their car saying they were parked in a restricted area, that they would have to pay a £90 fine," she claimed.
"There are no signs to say that that area is restricted in any way, and if so, why is it only an issue now after all these years?"
Emma-Louise says parking is a nightmare at the best of times and with these 'new' restrictions in place, locals will suffer as a result.
"There is absolutely no resident parking apart from that area of tarmac which is now out-of-bounds, or the side of the road, which causes enough obstruction as it is because of the narrow road," she vexed.
"Years have gone by and nothing has been said, all of a sudden..why now? What do they expect the residents to do? There is nowhere else to park, we all live here and have parked there for years."
She added: "My dad is obviously very upset about this, of course you would after 25 years. All the neighbours don't know where they're going to park and there are already accidents at that corner. If all cars park along the road it will cause more accidents."
Join Our WhatsApp
Don't miss a headline with a daily round-up as well as major breaking news. Message 'News' to 07938050001.