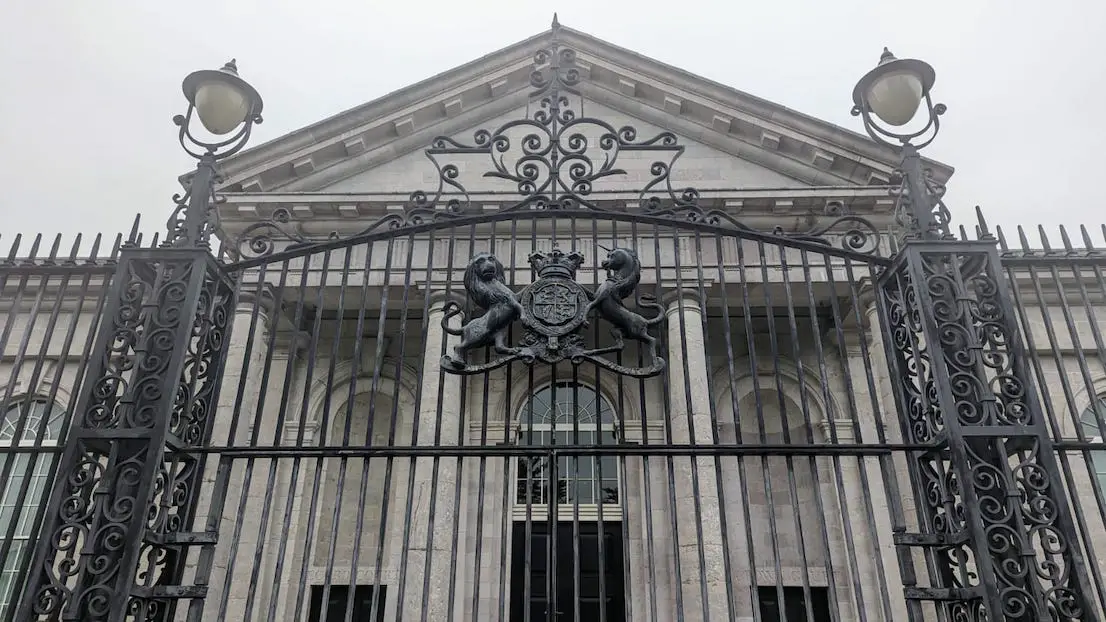 An Armagh man who threatened to kill a man and tried to get into his property has been handed a two year suspended sentence.
The case of Gerald John Brampton Wood, of no-fixed-abode, was heard at Armagh Magistrates' Court, sitting at Newry Courthouse on Tuesday.
The 37-year-old was charged with two counts of threats to kill and one count of assault on police.
The court heard that on January 9 this year, police were tasked to a report from a resident in Castle Street, Armagh, who said that people were trying to get into his flat.
On arrival at the scene, police noted that the injured party had left his address and went to his partner's address. An independent resident approached police claiming they had been kept awake all night by the occupants of a nearby address, who had been "partying and arguing" all night.
Police went to the address and spoke to the defendant and his partner. Both parties appeared to be in an intoxicated state and made allegations that their neighbour had thrown an unknown object at their window.
Police then spoke with the injured party, who alleged that a short time prior to the report, the defendant had been banging on his front door, shouting "I will kill you, open the door".
He stated that his door was being hit so hard that he believed the defendant was going to get in. He had then left via the back bedroom window, falling and injuring his knee in the process.
The injured party was unable to formally name the suspect, but provided a description that matched that of the defendant.
Whilst being conveyed to custody, the defendant said: "See that Bulgarian b*****d there throwing stones at my window? I'm going to f***ing kill him. I'm going to break him."
A defence solicitor told the court that the incident was eight months ago and that there have been no incidents since.
District Judge Anne Marshall described the incident as "very serious".
She commented: "You made threats to kill the complainant in this case and you went on to repeat those threats to kill in the presence of the police officers as well. Your behaviour was absolutely atrocious and you were also then difficult, verbally abusive and lunging towards the police."
She added: "You have a very poor record indeed, but the pre-sentence report is relatively positive."
As the matter was not dealt with at an early stage and warrants were required to get the defendant to court, District Judge Marshall said the chances of him complying with community service and probation were "slim".
In respect of the charges, she imposed a total sentence of six months in custody suspended for a period of two years. She also made a restraining order to run alongside the suspended sentence.
---
Follow all the latest court news here.
Sign Up To Our Newsletter