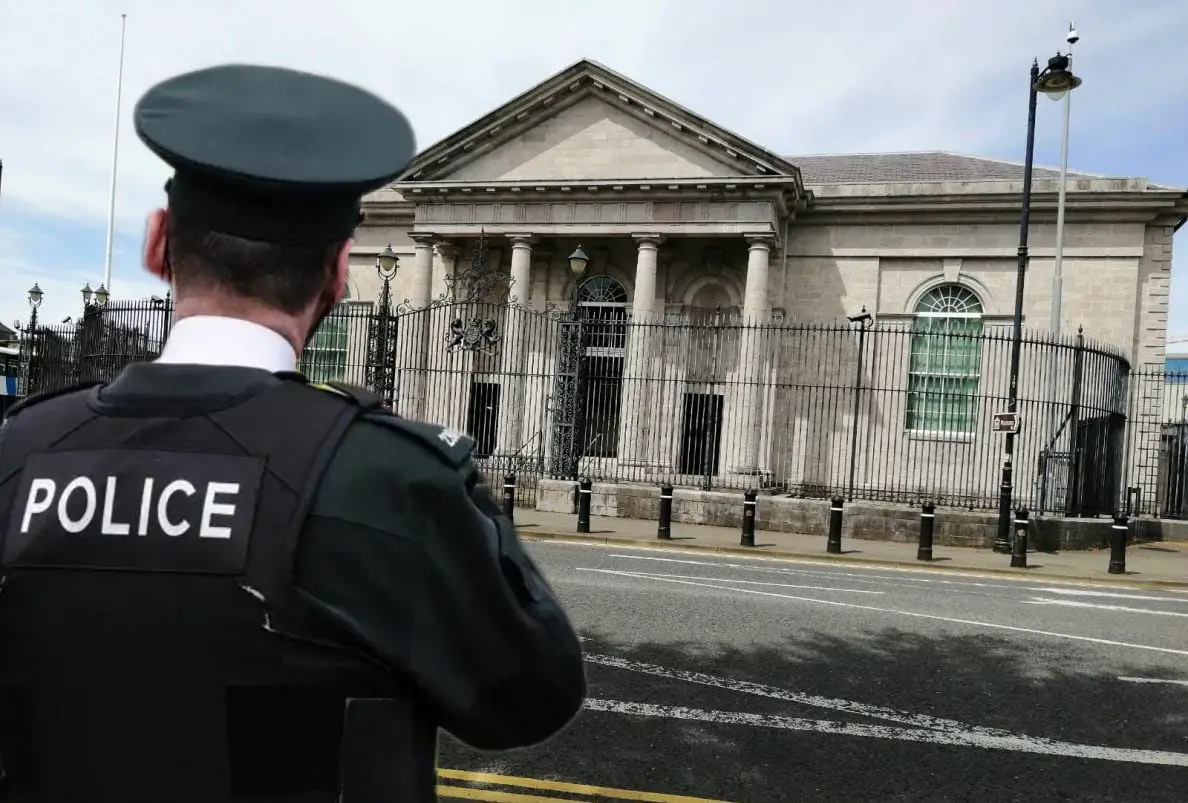 An Armagh man accused of smashing windows in the house of a woman he was in a relationship with while her two young children were inside has been granted bail.
Malachy Ward, of Ardmore Hill, appeared before Newry Magistrates' Court on Wednesday charged with two counts of criminal damage – the second relating to the damage of a car parked outside the alleged victim's home.
However, the 31-year-old's defence solicitor Jarlath Fields contested that, not only did his client deny being in the area at the time, but that he could offer up an alibi for his whereabouts.
A detective constable told the court that on Monday evening, February 27, at approximately 6.15pm, police were tasked to an address in Armagh where they spoke with the alleged injured party.
She informed them that a short time before she had been out walking along Ardmore Hill with her two young, when she alleges that she had received a text message from the defendant, who "she would say was a friend, however, that he wants a relationship with her", and engaged in a conversation with him.
The detective constable says Ward then allegedly phoned the complainant and told her that he would "put her windows through with her and her children in the property".
The alleged injured party returned home and whilst her young children were playing outside she said she heard smashing from the front of the house and, when she looked out of the bedroom window, she alleges that the defendant was using an unknown object to damage the windows. She claims he also used it to damage her vehicle which was parked outside the property.
The damage is estimated to cost approximately £1,800.
The detective constable told the court that there is CCTV in the area that shows a male wearing similar clothing who enters the estate in and around the same time carrying a hurling bat.
The police officer said Ward made himself available to police and was arrested on the two counts of criminal damage, however, when he was interviewed "he denied the offence and said that he had not been in the area".
The court also heard how the complainant further alleges that there was contact made to her from a withheld number while the defendant was in custody, however, the detective constable, who cited fears of interference with potential witnesses, told the court that "the cameras in custody were checked and it doesn't appear that he did have any means to make a phone call".
Defence solicitor Jarlath Fields said Ward's mother was able to offer up her home as a suitable address, adding that his client did not have a relevant record for the alleged offences before the court.
Deputy District Judge Peter Prenter said the argument around interference with witnesses was "very tentative, and I'm not refusing on that ground; I don't think that really stands up at the moment anyway".
Mr Fields said the relationship was "not a very serious" one and has been subject to some "turmoil" in recent times.
"He has no real indication as to why she has made this complaint about him," said Mr Fields.
"Her home has been the subject of other attacks from other persons who have made themselves known and who have been brought to court.
"[Ward] would say she has a very chaotic existence, which was backed up by some of the information presented during the interview."
Mr Fields said his client denies the offence and presented himself to police to offer a full account, including an alibi which has yet to be checked out by police.
Addressing the CCTV evidence, Mr Fields says it is "not conclusive" and of "very poor quality".
"It's very difficult even to say that definitively that person's wearing the same clothing. And importantly…it's not the same clothing worn by a defendant that he was subsequently arrested in."
Mr Fields said there are "significant issues which gives the court pause for thought in terms of this case".
In relation to the call from a withheld number, Mr Fields argued: "My understanding of the call from the withheld number is that this person receives a call from withheld number; nothing whatsoever is said to her in relation to this defendant at all, she just assumes a withheld number must be ringing me to intimidate me for some reason. There's no indication that anyone was making any effort to do anything on behalf of Mr Ward at all."
Judge Prenter agreed with Mr Fields and agreed to free Ward on bail to re-appear before Armagh Magistrates' Court on April 18.
Sign Up To Our Newsletter