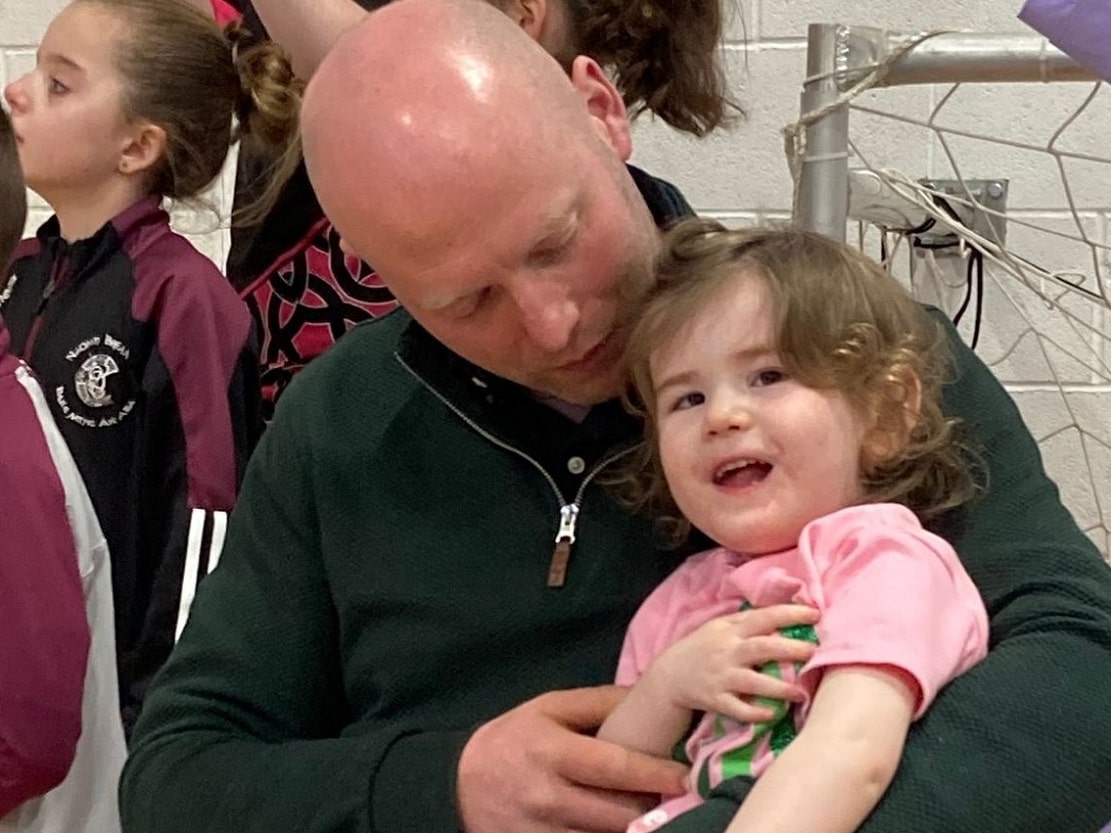 Armagh city's first social netball club has marked its first anniversary by raising over £4,000 for a girl connected to the club with cerebral palsy.
Maidens of Macha Ladies Social Netball Club,  hosted their family fun day in the Armagh Harps Club at the end of March.
The event was to celebrate the first anniversary of the forming of the club, but also more importantly to raise funds for Maggie McKearney, who is visually impaired and has cerebral palsy.
Maggie's mum Leone is a member of the club and the funds will help to continue her vital neurology physiotherapy sessions.
In April, the team met to present the cheque to Maggie's family, which came to an amazing total of £4,333!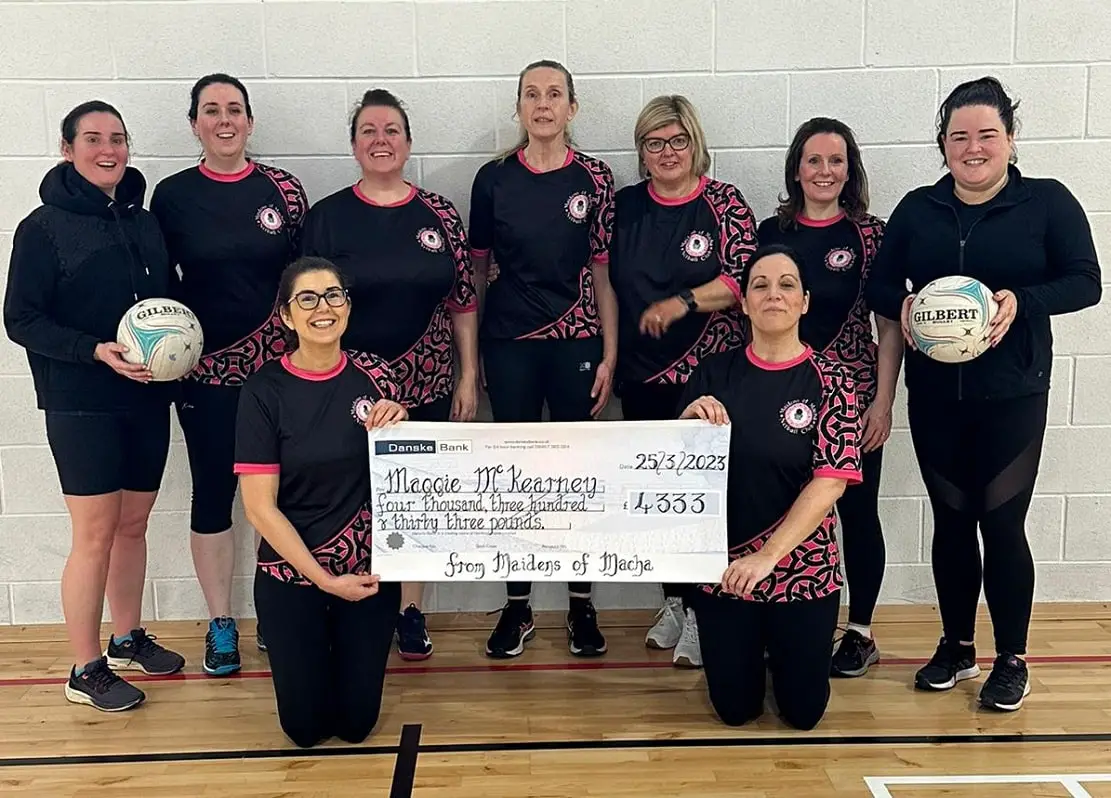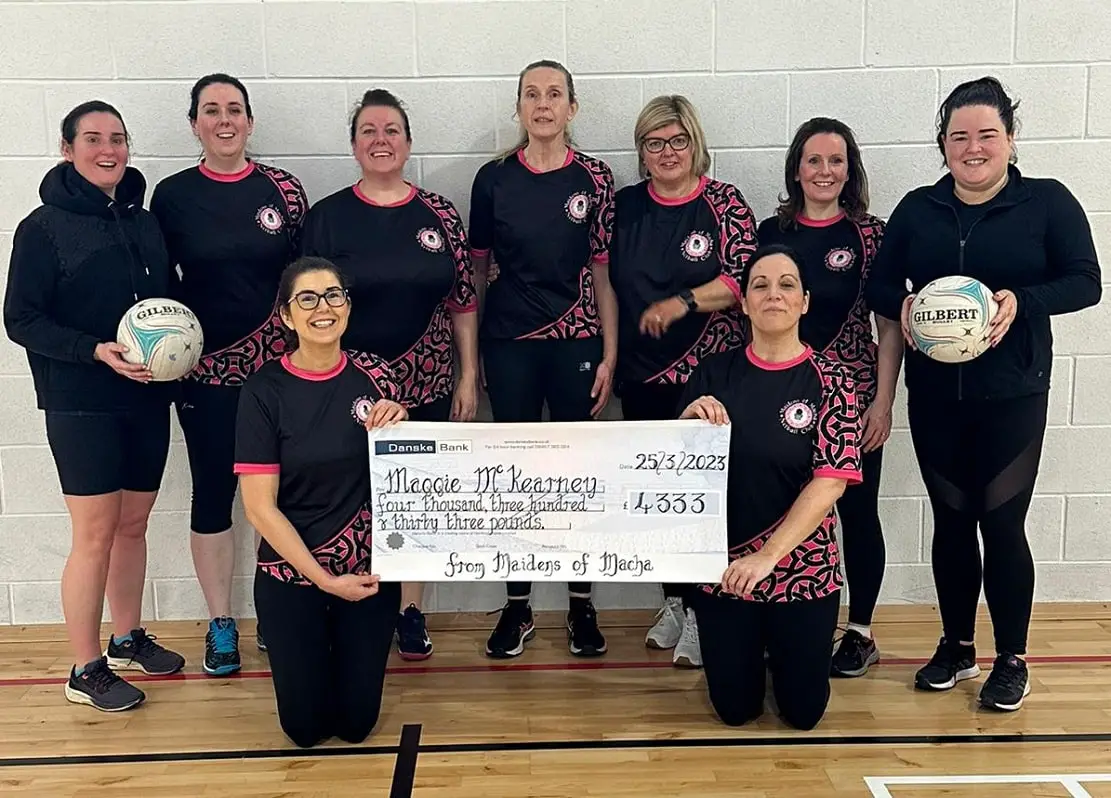 The day – which was made all the more poignant with March 25 being Cerebral Palsy Awareness Day – consisted of music from Do-Re-Mi, games, arts and crafts, face painting and a bun party.
For the adults, there was a coffee morning and a fundraising raffle.
The Maidens of Macha were set up last March with the goal of helping local women have fun and get fit.
Set up by Fiona Swift, the aim behind the team was to give local girls the opportunity to "enhance their wellbeing through the power of sport".
The team practice every Saturday morning and every other Thursday at Armagh Harps GFC's facilities.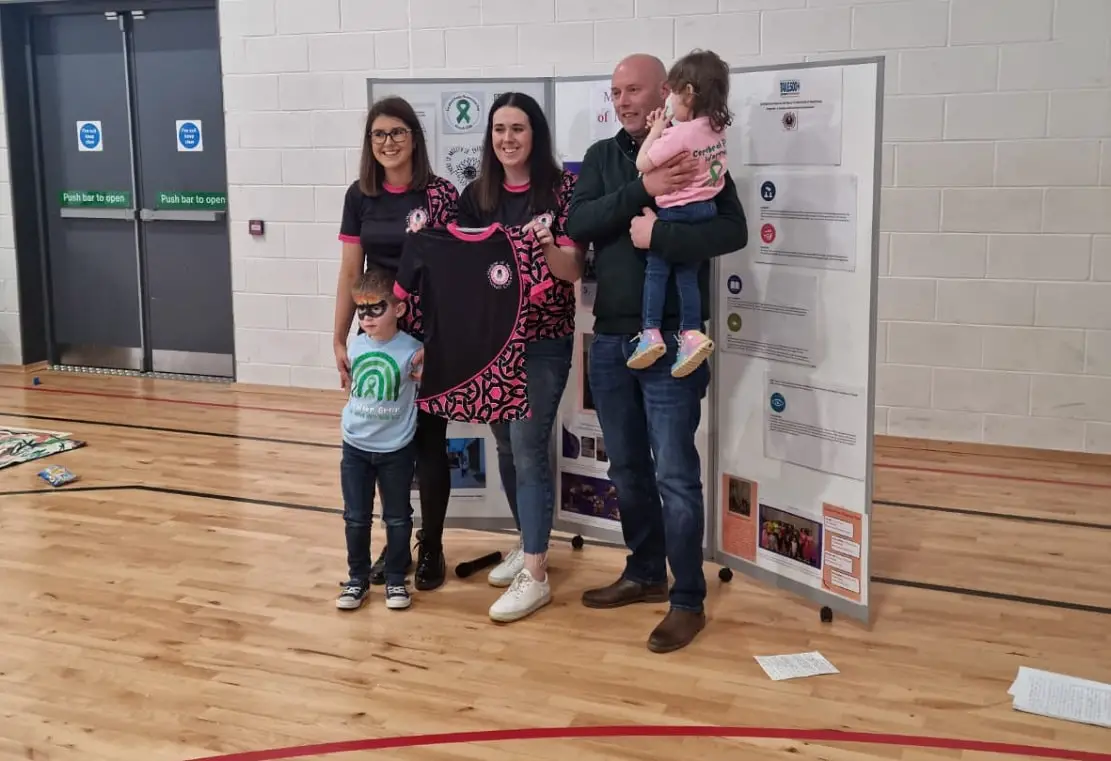 Speaking to Armagh I, Fiona said: "I feel this event was an opportunity for our club to work together and show how special this club is.
"We proved how powerful working together can be, to provide a family fun day for our members which saw around 65 adults and around 50 kids come to celebrate with us for our first year together.
"I saw this event as an opportunity to not only celebrate our first year together but to use it to fundraise for Maggie, the daughter of our member and my close friend Leone.
"Our members were fantastic, pulling together to organise this event, and to raise £4,333 was the icing on the cake. I am extremely grateful to them all, in particular my committee, for all they have done to help organise this event."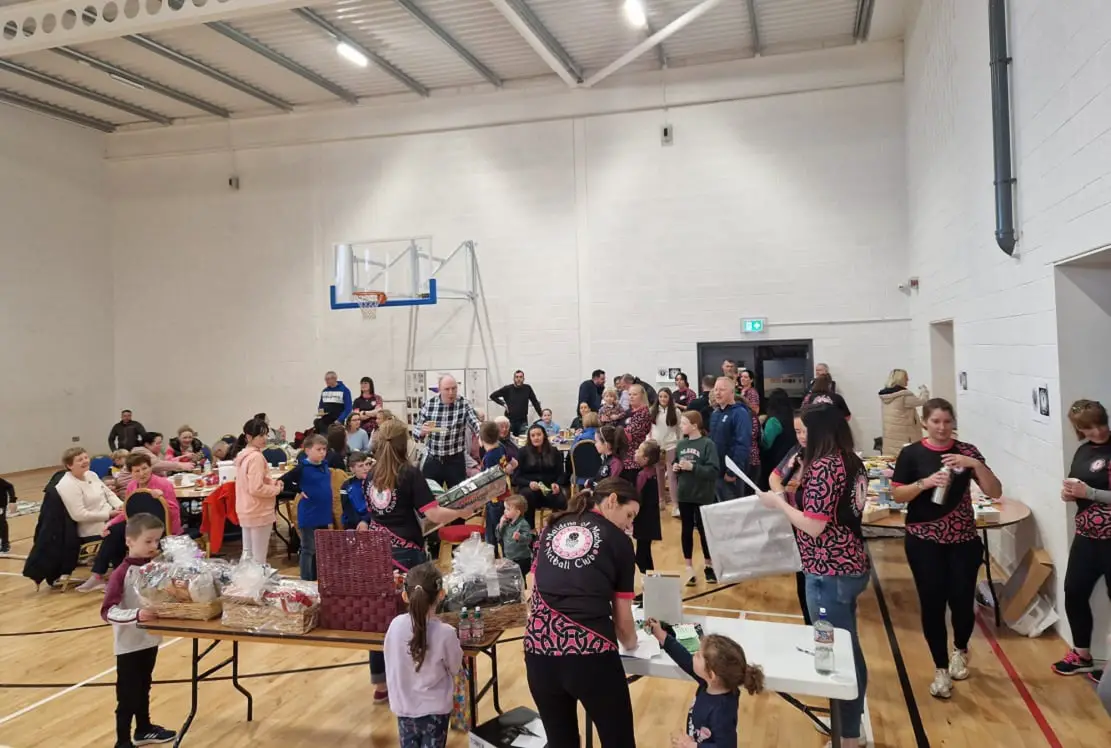 Fiona added: "Our club has just been up and running a year but we have achieved so much and we will continue to grow and boost our solid foundations.
"Just over a year ago I never believed that we could have created this fabulous club for the women in Armagh to come and switch off, make new friendships and enhance their wellbeing.
"I am very proud of the Maidens of Macha and I am passionate about strengthening our club. This started as a small get together and we now have 35 members and an extensive waiting list.
"Also a big shout out to our top two raffle ticket sellers, our member Cathy McKenna and also our coach and member Janine Turtle, who couldn't be there for the presentation. Well done girls and thank you everyone for your support."
---
Read more: Watch: 'Maidens of Macha' – Armagh's first social netball club
Sign Up To Our Newsletter