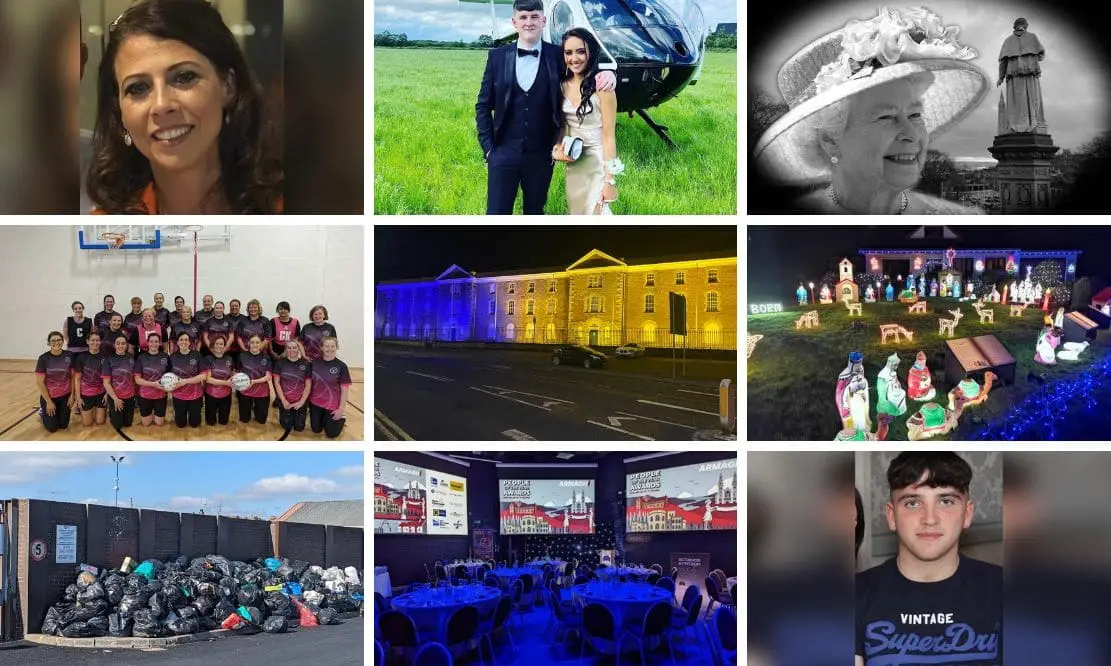 Another year has come and gone.
2022 has been a strange one, not least due to the winding down of the pandemic and the gradual reopening of society which we have yearned for since it all started back in 2020.
In a year where COVID-19 seemed to come and go with the click of a finger, even we struggled at times to keep up to date with the guidance and messaging.
While the stress and heartbreak of that period seemed to be behind us, we barely had time to lick our wounds, as energy bills and the cost-of-living began to soar, in part due to the war in Ukraine.
It was undoubtedly a tough year, a rollercoaster ride of highs and lows, and while we all found it hard at times, the light shone through and, in the midst of hardship, we still brought you some remarkable stories of local people giving their all for their communities.
With 2023 just around the corner, we took a look back at the top stories making the headlines in 2022.
Way back in January of this year, in what seems a lifetime ago, our top story was related to the murder of Ashling Murphy, a young teacher who had been out running in County Offaly.
Whilst the incident did not occur in our patch, the shocking murder resonated no less with the people of Armagh, who staged a candlelight vigil to pay their respects.
A truly heart-breaking way to start a new year, following the hardship that 2021 brought due to the pandemic.
We also brought you the story of a small collision on Portadown's Bridge Street which had racked up nearly six million views on TikTok .
As it stands today, the video is currently on seven million views, with the comments flooded with an amazing amount of expert motorists who have flocked to give their take on the incident and indeed the intricacies of the Highway Code.
Not sure who to believe? Take a look at the video yourself.
The fact that humble old Portadown can reach such staggering view counts on social media these days is truly a testament to the power of video in today's news climate.
February, while being the shortest month in the year, certainly wasn't short on the news front. Our top story of the month saw faith in humanity restored, as a group of Newry businessmen agreed to pay fines for nurses clamped outside Daisy Hill Hospital.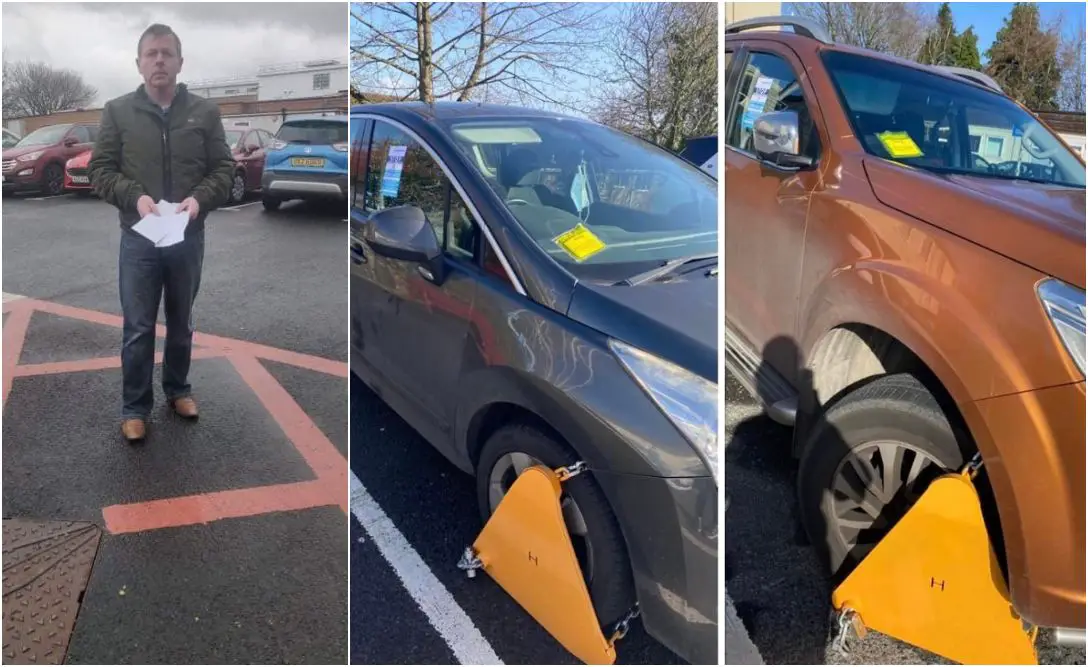 March was a busy one not just in Armagh, but on the world stage. The last few weeks in February saw the Russian invasion of Ukraine, and while an event like this might seem so far away and irrelevant to us here, the awful scenes struck a chord with people here, and in March we brought you stories of local people doing their bit to help out.
Just one example was Sinéad McMahon, who owns Danann Crafts in Lurgan. She offered her William Street store as a drop off point for supplies to help those affected by the war.
It would also be remiss of us to forget that March saw the culmination of Armagh I's People of the Year Awards 2021, with Cool FM's Rebecca McKinney hosting the show-stopping night at the Planetarium. We're currently very busy preparing for our 2022 Awards night, and can't wait to do it all again.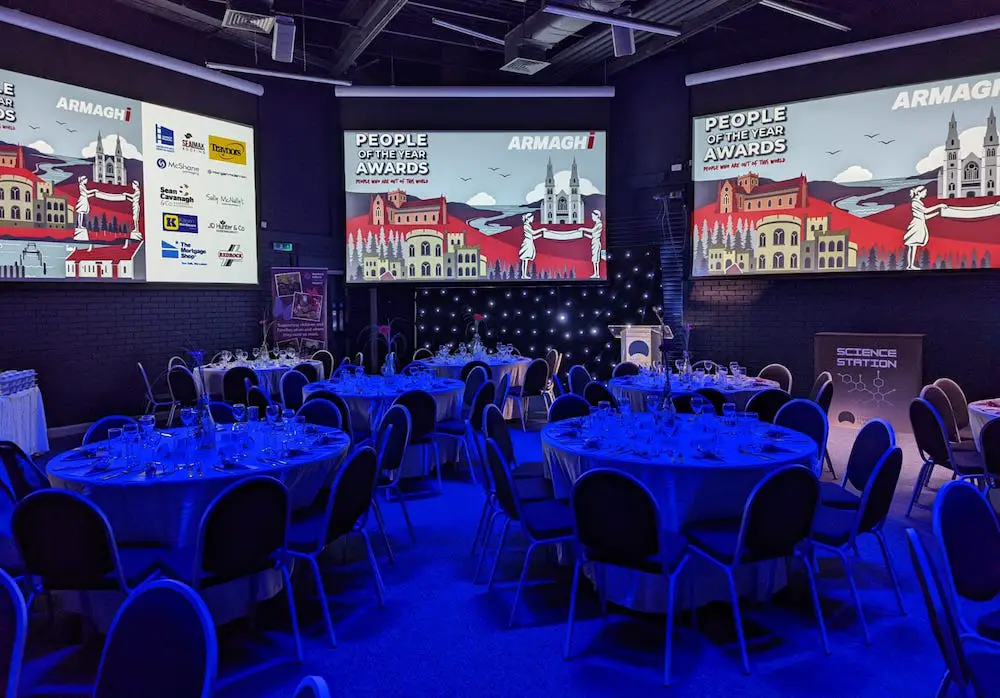 Voting for your People of the Year is now open here. Keep in mind, voting closes at midnight on December 31.
In April, we spoke to Gerda Visinskaite, the girlfriend of Jake Bailey-Sloan, who sadly passed away in October 2021 at the age of just 23.
Atmosphere Immersive Media was established by Gerda and Jake, who also set up The Mill, the indoor combat centre on Bleary Road, when he was just a teenager.
Gerda and videographer Jakub Cervenak told us about the origins of the business and how they are working to keep Jake's legacy alive.
In May, one story that really resonated with our readers was that of Marie McGuckin, a "loving and caring" teacher who lost her battle with cancer on the 13th of that month.
Marie, from Ballinderry, was a popular geography teacher who had a close affinity with St Patrick's High School in Keady, one of the first schools where she taught.
St Patrick's College in Maghera, where Marie was the current Head of Geography, posted at the time: "She will be very sorely missed by staff and pupils. We are heartbroken. May she rest in peace. St Patrick, pray for her."
2022 was a year in which many shows, events and organisations got back into the swing of things following the pandemic disruption.
Just one of those events that made its return in 2022 was the Armagh County Show, which returned in June to the beautiful Gosford Forest Park in Markethill to mark its 175th anniversary.
This was the first show since 2019, and brought with it a huge mix of agriculture, food, drink, arts and all the familiar sights and sounds that came with the previous 174 years of the show.
This one proved a hit with not only those in attendance, but with our readers, who made our photo gallery of the day one of the most read stories of the month.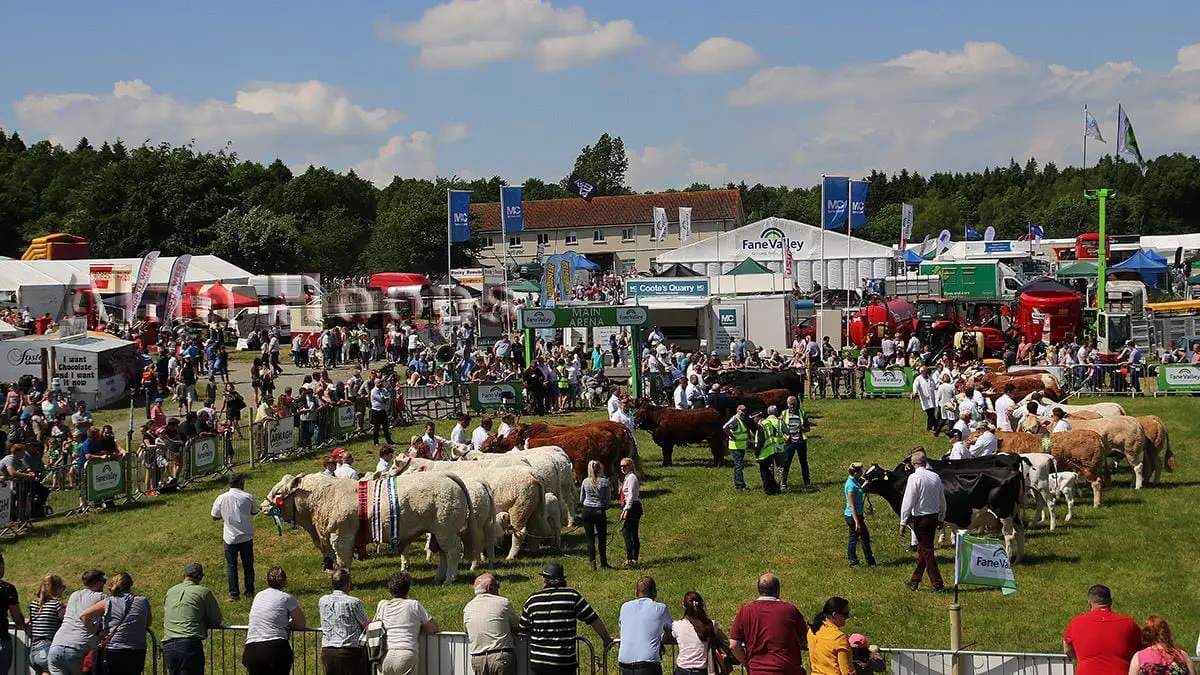 In July, a story that resulted in a huge response was one of a Dungannon teen and his girlfriend, who arrived at their school formal, in what was a rather unorthodox mode of transport…
Ethan Sherry and Shannon Convie, from Maghery, turned more than a few heads when they touched down in the car park of Armagh Rugby Club in a helicopter!
Ethan, who obtained his pilot's licence two years ago, on his 17th birthday – becoming one of the youngest people in Northern Ireland to do so – wasn't at the controls this time, but it was sure to be an entrance that neither of the pair would forget.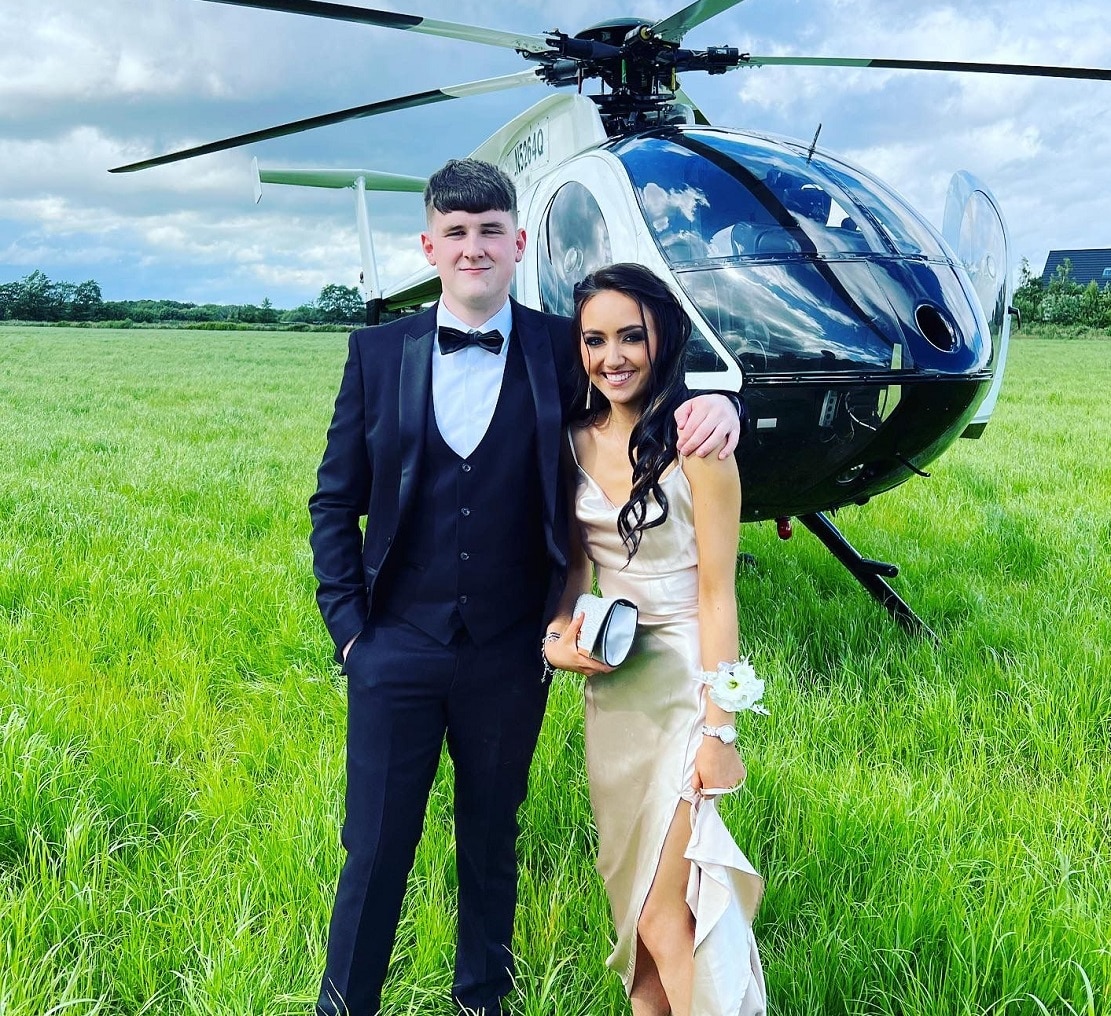 The month of August saw big news coming from a number of popular local businesses. While not all of it was good – these stories were well read on our website, which just goes to show the esteem and support that Armagh people hold for local community businesses.
Rising costs meant that the popular Scotch Street-based café, the Apple Patch, announced in August that they were to close their doors.
Owner Kerry Crawford said: "It has been truly heartbreaking to make this decision."
Meanwhile, the announcement came that Markethill-based JD Hunter & Co. Supermarket was to be acquired for the second time in three years, this time by the South Belfast-based Creighton family.
The supermarket, which had been owned by the Hunter family in Markethill since 1920, was sold in 2019 to the Mallusk-based Henderson Group, following the retirement of Richard Hunter.
The tail end of August and into September brought chaos to the Borough as six weeks of strike action at ABC Council resulted in unemptied bins and just general untidiness in towns across the area.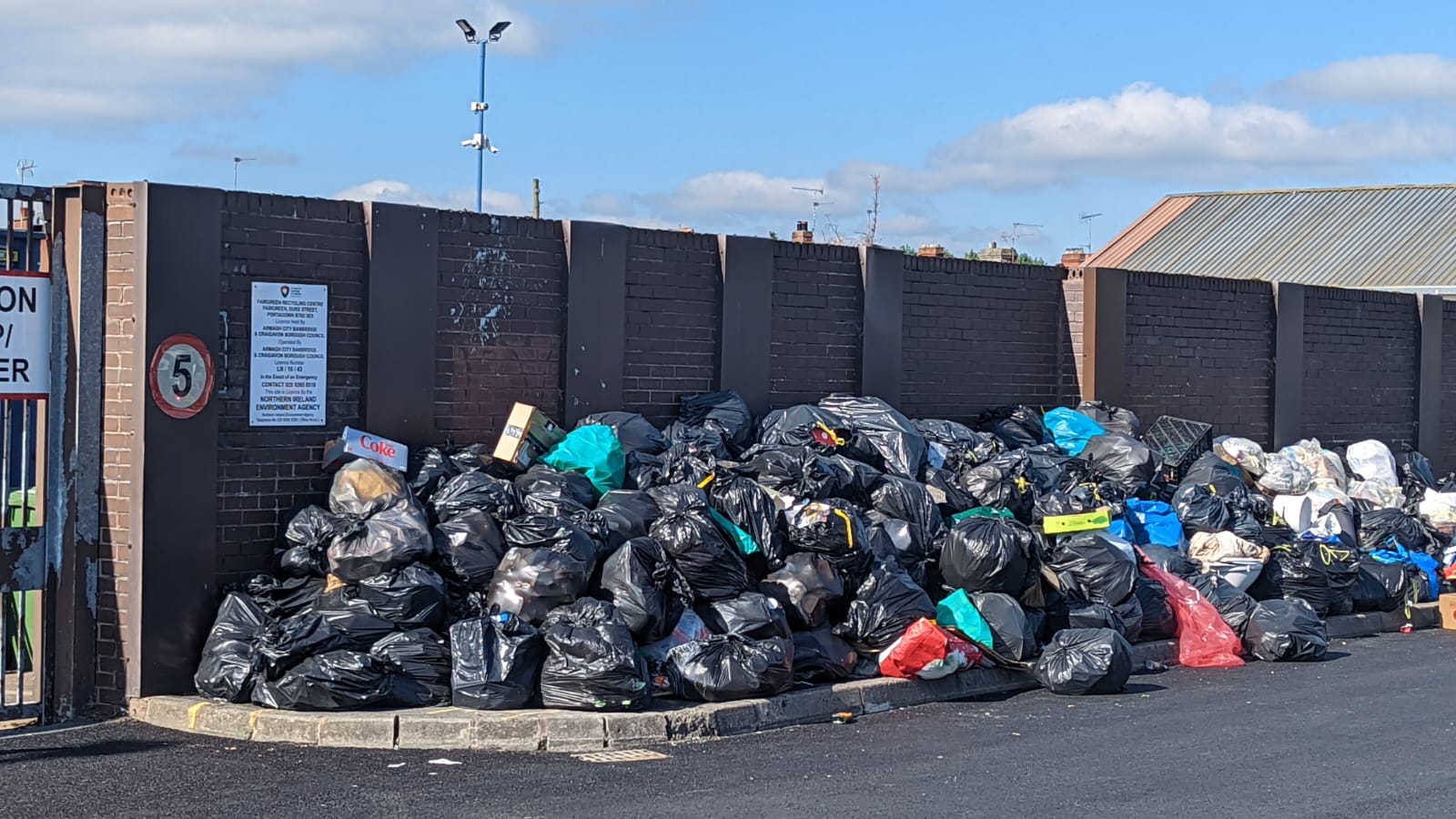 Amid the row between unions and Armagh, Banbridge & Craigavon Council over pay and working conditions, bins and street cleaning were two of the main areas affected.
We didn't see the suspension of strike action until the end of September.
Overflowing bins and rubbish bags lining the streets became a sight we were unfortunately all too familiar with.
Here are just some of the sights that our team came across during this turbulent period.
Truly a period of horror in the psyche of every resident of the ABC Council area.
One positive that came out of it all was that it saw increased reader engagement with us through all of our social media platforms. A day never went by without a disgruntled reader sending us photographs and video of their local town in disrepair.
This engagement helps us bring stories that truly matter to you and shines a light on all the happenings in the area, keep it up!
September was also a month which brought devastating news that sent shock reverberating, not just across County Armagh, or indeed Northern Ireland, but across the whole world.
On September 8, the news came out from Buckingham Palace to announce the passing of Queen Elizabeth II.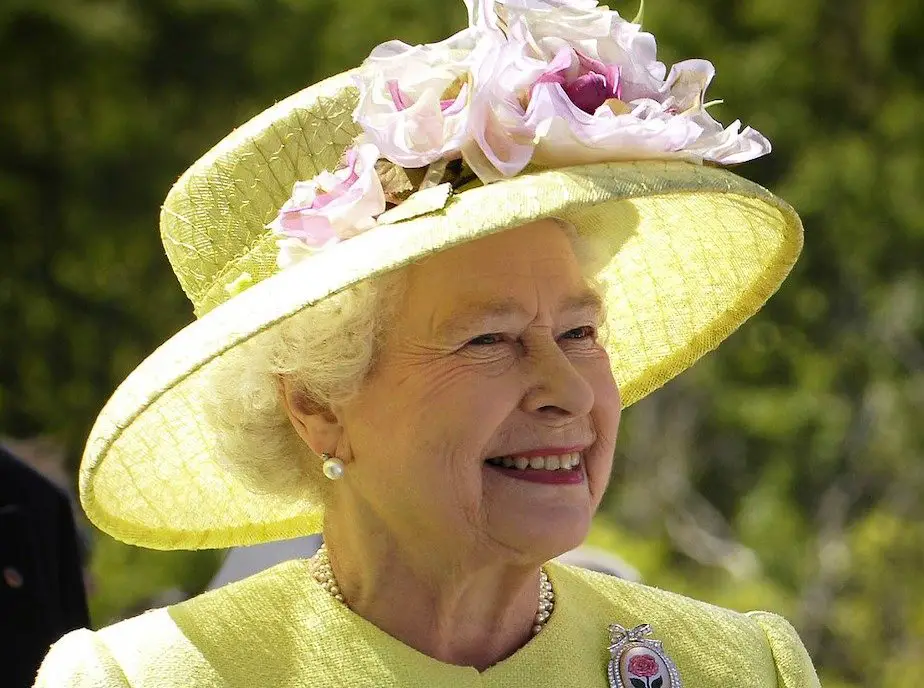 At Armagh I, we're always keen to hear what you have to say on the ground, and with the Queen having been a constant in the lives of all but the very oldest of us, we spoke to many individuals and groups across the county, who had been touched by the Queen's character through her 70 years of service.
In the weeks following her death, we visited City of Armagh High School, where a new school building had been opened by the Queen and Prince Philip back in 1995.
We were given the tour of a huge range of photographs and artefacts kept and treasured by the school from the day.
The school still reflects fondly on the proud moment, and we even spoke to a few people who had been at the school on the day that the Queen visited.
One person we spoke to was Mrs Haire, who is currently a Business and ICT teacher at City of Armagh and a former pupil at the school.
When the Queen visited in 1995, she was only 11-years-old and had the privilege to sing in the choir and meet the Queen herself.
Mrs Haire told Armagh I: "I suppose when you're 11 you don't think about the Queen passing away, whereas now you're thinking I was actually part of something special. We sort of thought she was going to be around forever."
October brought more tragedy, following the news of the death of well known  'All Folk'd Up' singer Barry Mohan, in a collision between a lorry and car in Middletown. As the cold weather began to creep in, our most viewed pages in October sadly became those of the many road-traffic collisions occurring in the area, with some resulting in the loss of life.
However, amidst the grief, we continued to tell the stories of the amazing things that so many local people were doing in their communities. At the start of the month, we visited Fiona Swift in Armagh, who set up the 'Maidens of Macha', Armagh City's first and only social netball team.
The team, which was set up to give local girls the opportunity to "enhance their wellbeing through the power of sport", practices every Saturday morning and every other Thursday at Armagh Harps GFC's new facilities.
This was one story in which we needed to bring out the camera to do it justice. You can watch our interview with Fiona below.
We're always keen to sit down with a camera and chat to all sections of the community about what they're up to and the difference they're making.
One young person we spoke to at the end of November was Tim Hancock, from Tandragee.  Tim lights up his garden every Christmas with a vast range of festive-themed displays – all to raise money for Marie Curie.
The annual Christmas lights display has been a staple of Tandragee for a decade now, and to mark the anniversary, Tim arranged a huge launch night.
The event, which saw the fundraising efforts surpass the amazing £30,000 mark, was a spectacle of lights, sounds and colour and one which you really have to see for yourself.
Finally, of course, came December, along with the excitement of Christmas and the New Year. While we're not quite through it yet, the festive period has already brought some big stories, both heart-warming and tear-jerking.
The month of December got off to an absolutely devastating start as missing Dungannon teenager Matthew McCallan was found dead in the Fintona area.
Mourners at Matthew's funeral heard how he had a love for all things mechanical and agricultural, and enjoyed the outdoors, between sports fields and farming fields.
They also heard a touching tribute that Matthew had written to his parents before he died.
It read: "Mum and dad, I'd like to tell you that you mean the world to me, your loving hearts and the way you care make me feel as special as can be. You encourage and support me in all I want to do. Together you are the guiding light that shines my whole life through."
With the cost-of-living crisis raging, and many families across the county struggling to make ends meet, we always love to hear a story about a local business reaching out to help the community.
We got exactly that in December when news broke that Camlough Garden Centre was giving away free drums of Kerosene to people in need in the area. 
Naturally, such a kind gesture didn't go unnoticed, with reams of praise coming in via social media, thanking the business for this act of kindness that no doubt has already made a difference in the lives of a person or family in the south Armagh area.
And tragically, to end the year, was another shocking murder on our doorstep. Lurgan woman Natalie McNally, who was 15 weeks pregnant, was stabbed to death in her home. Her killer, at the time of publication, remains at large.
It was a particularly tragic month in Lurgan with the sad passing of Odhran O'Neill in Thailand. The 22-year-old had only been on holiday a week when his kayak capsized in Khao Sok National Park.
On a personal note, we ended the year moving into new premises on Barrack Street, Armagh. Pop your head in next time you're going past.
And that's us for another year! I think we can all say that 2022 had its highs and lows, albeit we did see a return to some form of normality after the years of the pandemic swept us off our feet.
We'd like to thank all our readers who have tuned in through the last year and we all look forward to bringing you the very best in local news, interviews and video in the near year!
Sign Up To Our Newsletter