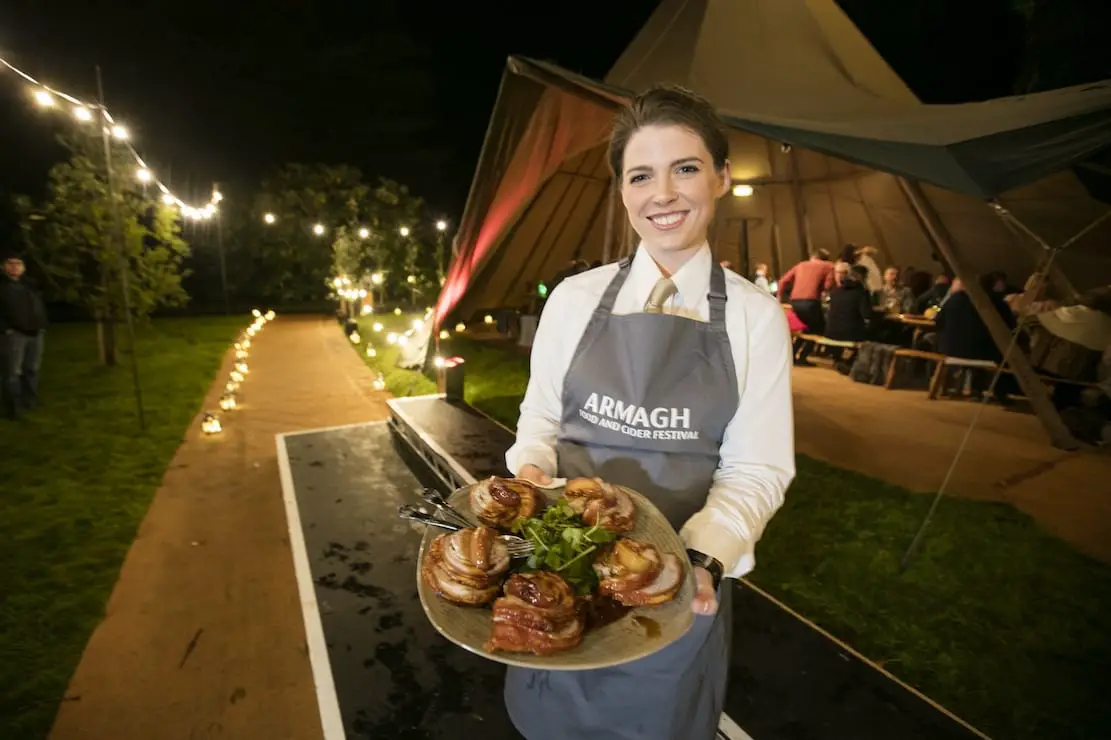 Armagh is in the running to be named the best 'foodie destination' in the whole of Ireland, north and south.
The Armagh Food Heartland brand was first out when the top 10 finalists to make the shortlist were revealed on Wednesday.
Now it will be up to a rigorous judging process – coupled with public votes – to see if it can emerge top of the lot.
Foodie Destinations 2018 is an initiative by the Restaurants Association of Ireland (RAI).
The ultimate winner of the competition will be a destination that actively promotes itself through joint promotional activities such as food festivals, gourmet trails or farmers' markets, as well as great dining experiences for locals and visitors alike.
Plans for future growth and investment in the food and hospitality industry at a local level will also be taken into consideration by the judges.
With stage one of the competition now complete, the top 10 shortlisted towns and destinations will now move on to the second and final stage of the competition.
This will include a visit to their individual region by the esteemed judging panel for Foodie Destinations 2018, along with a nationwide public vote.
Last year the prestigious title was scooped by West Cork!
Armagh will be hoping to pop corks of its own – Champagne corks – when the competition draws to a close.
But first the Armagh Heartland of Food will have a lot of worthy competition, as it is up against Boyne Valley, Cavan County Council, Derry City & Strabane District Council, Galway Gastronomy, Kilkenny, Kinsale, Mid & East Antrim Borough Council, Monaghan & Glaslough and the Sligo Food Trail.
Entrants are encouraged to campaign within their local vicinity in order to encourage public involvement.
The Foodie Destinations judging process will focus on seven key areas to establish a clear winner from the shortlisted finalists.
The judges will be examining whether the entrant offers a unique visitor experience, local knowledge and participation, local producers, promotion, festivals and community events, the prospect of future projects, along with education and training.
The RAI highlight that the purpose of this project is to encourage food tourism initiatives across the country.
The judges will look for evidence of an established food culture and identity of the destination and they will assess how the destination collaboratively utilises and promotes this identity.
There are many ways destinations can achieve this – either through special dishes in restaurants that make use of local/unique ingredients to the area or a food festival/food trail.
There must be evidence of a calendar of events in the area aimed at promoting local food and drink.
Food festivals, gourmet trails, farmers markets and special dining experiences are some traditional events that are typically seen in a foodie destination.
The Association notes that there must also be plans in place to continue to support and develop future food culture in an entrant's chosen region.
Online voting will get underway next Wednesday, July 25, followed by finalist judges visits between August 2 and 20.
Online voting for the 2018 competition will cease on Tuesday, August 21.
The overall winner of Foodie Destinations 2018 will then be announced at an event at the end of August.
For more information visit www.foodiedestinations.ie/
Sign Up To Our Newsletter