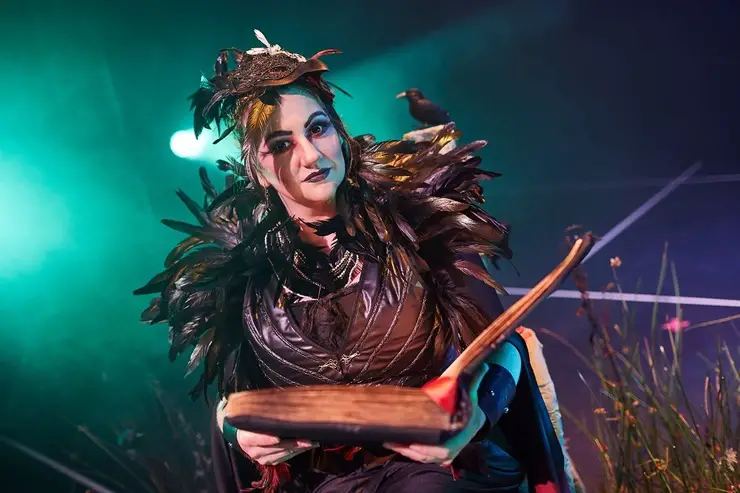 Final preparations are being made for for the first ever arts event of its kind in Armagh.
Armagh Fusion Festival will take place over two weekends starting Thursday, March 24 and running until Sunday, April 3, and is set to bring something fresh and original to the city.
The main aim of the festival, which is funded by Tourism NI, is to encourage people to go out and enjoy the arts again after the Covid pandemic confined most people to home.
With that brief in mind, award-winning creative event specialists MayWe, in conjunction with ABC Council, have come up with a programme of events to bring a real "happiness boost".
Lois Kennedy, co-founder of the company, said: "It's to celebrate life and bring joy. Experiencing the arts is so good for everyone's mental health. People are excited to come together again and do things that they love.
"It's a fusion of different arts, cultures and venues – we're trying to do something a bit unusual at places you wouldn't expect to see it."
One of the biggest nights is on Friday, April 1 when  singer Ryan McMullan, contemporary trad band Beoga and local folk singer-songwriter Dani Larkin will perform in 'Reawaken' at the Navan Centre, set against the backdrop of the mystical Navan Fort.
The show is accompanied by theatrical fire performers in celebration of the arrival of spring.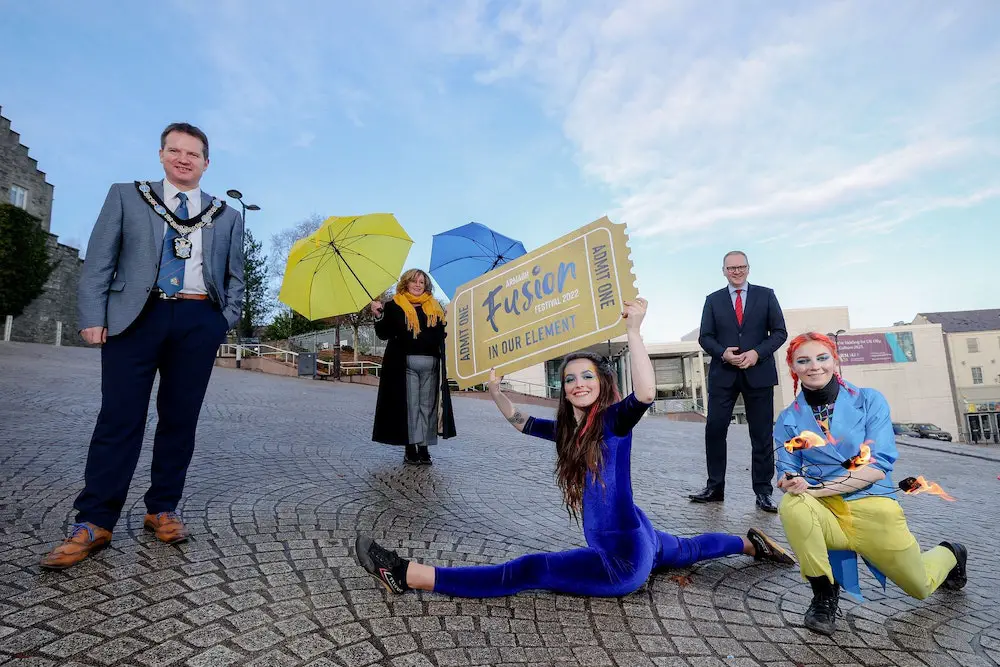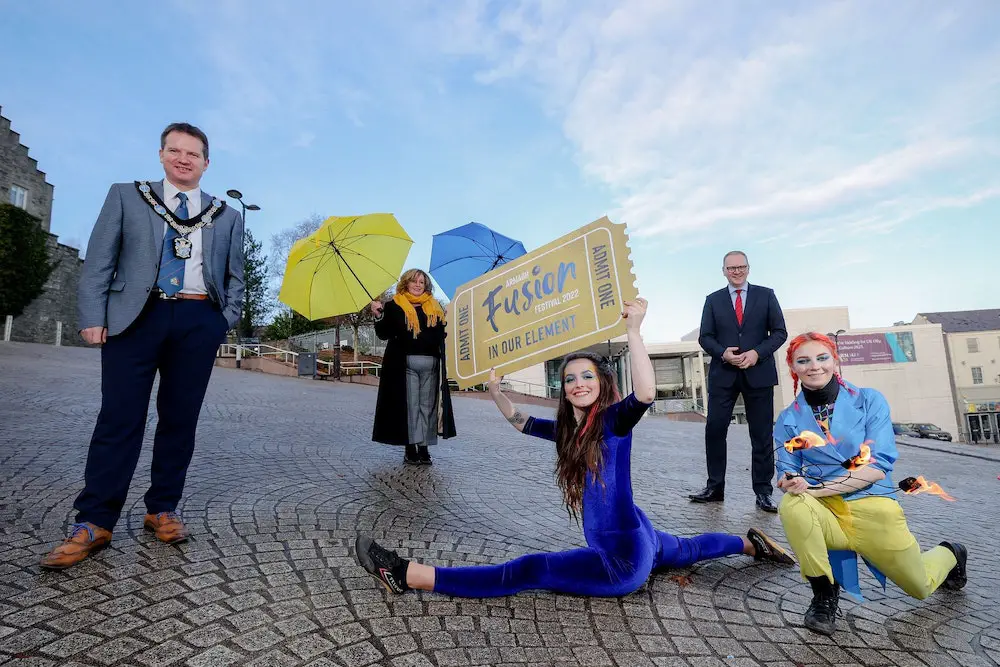 Meanwhile, on Friday, March 25 a silent disco is taking place at the Shambles as part of the free Art after Dark event across the city from 5pm-9pm. For those not familiar with the term, disco-goers receive headphones and three channels featuring different music to choose from.
Said Lois: "All the museums are open late, along with the Market Place Theatre and bars. There will be entertainment throughout the city, circus acts, musicians, organ recitals in the cathedral and music in the cathedral gardens."
Meanwhile, the Cirque du Cider cabaret show on April 2 and 3 will feature aerial performances and circus skills against the unusual background of the orchards of Portadown's Long Meadow Cider, with locally produced cider, apple juice and local street food all available on site.
In terms of uniqueness, Armagh and Cork are the only two towns in Armagh that do road bowling and in the Bowling and Brunch event on March 27, the Cork bowlers will be visiting the county, when the two different styles of bowling will be demonstrated and there will be tips from master bowlers as well.
Said Lois: "People are delighted that big acts like Ryan McMullan that are coming to Armagh. At the same time, the Palace Retreat event on March 26 and 27 with  yoga and mindfulness has also been very popular.  That is very telling about what people want at the minute.
"I have loved getting to know Armagh. The thing that has really stood out for me is not only the amazing venues, history and how much is going on but the people.
"Everyone has been so welcoming and pretty much everywhere we have gone, people have fed us and wanted to talk to us. It's genuine warmth and you can't buy that.
"It will be great for the whole city. We have had such a lovely welcome. The response has been amazing and it will be such an economic boost and a boost for happiness as well."
Lois and business partner Sarah-Jane Montgomery are hoping Armagh Fusion Festival will become an annual event.
For more information on the full list of event or to purchase tickets, visit www.visitarmagh.com/armaghfusionfestival
Sign Up To Our Newsletter