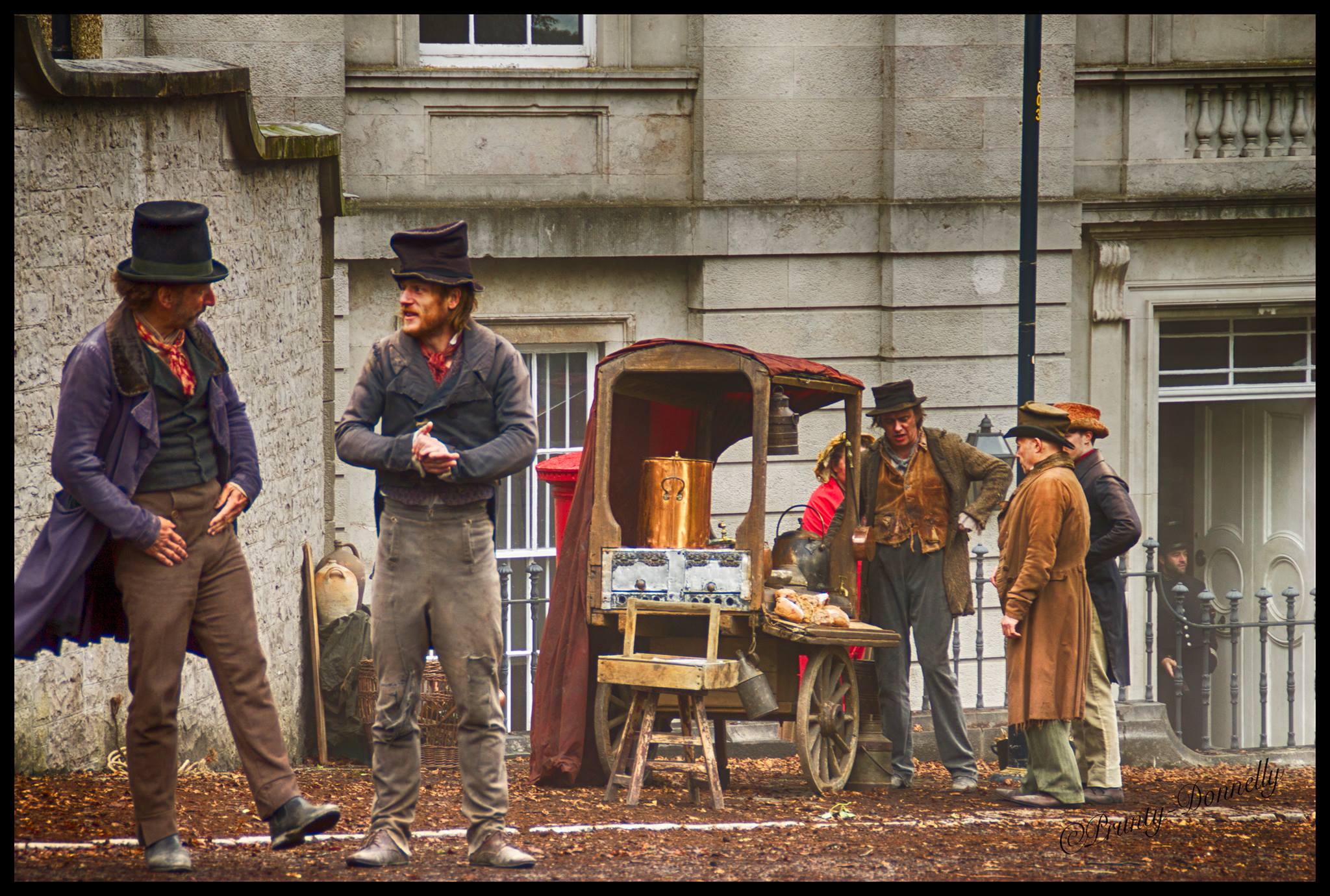 They're back!
Cameras are once again rolling on the second series of the award-winning gothic period drama The Frankenstein Chronicles.
And again Armagh City and its stunning architectural backdrop is taking centre-stage.
The city's Vicars Hill was again taken back in time, with the famous street decked out to give it the appearance of 1830s London, the era in which the second series is set.
The major new six-part drama series, produced by Rainmark Films, sees Hollywood star Sean Bean return as John Marlott – no longer a mere mortal, Marlott's purpose is to seek revenge on Lord Daniel Hervey for taking his life, and to redeem his soul after being wrongly convicted and hanged for murder.
Marlott finds himself forced to operate outside the law as he comes up against dark forces in high society and in the dangerous slums of the over-crowded capital. In his pursuit of Hervey, Marlott takes on the establishment in the form of Robert Peel's newly formed police force and the Church.
In the darkest corners of Georgian London, Marlott acts as defender of the poor and destitute as he fights to clear his name and bring Hervey to justice.
Cast joining Sean Bean includes Laurence Fox (Becoming Jane, Lewis), Ed Stoppard (The Musketeers, Cilla), Maeve Dermody (SS-GB, And Then There Were None) and Richie Campbell (Waterloo Road, Liar).
Robbie Gee (Cuffs, Snatch), Ryan Sampson (Plebs, Holby City), Tom Ward (Silent Witness) and Vanessa Kirby (The Crown, About Time) will also return.
The film crews returned to Armagh this week.
The first city folk knew cameras were to begin rolling again came on Monday morning when the Shambles Yard was taken over with lorries and trailers for the cast and crew.
Shooting on the series began on location across Northern Ireland in March.
These exclusive photographs – taken by Jacqueline Prunty Donnelly – give a fantastic behind the scenes glimpse into the production as filming took place in Armagh.
No doubt this will not be their last visit to our stunning wee city!

























Sign Up To Our Newsletter