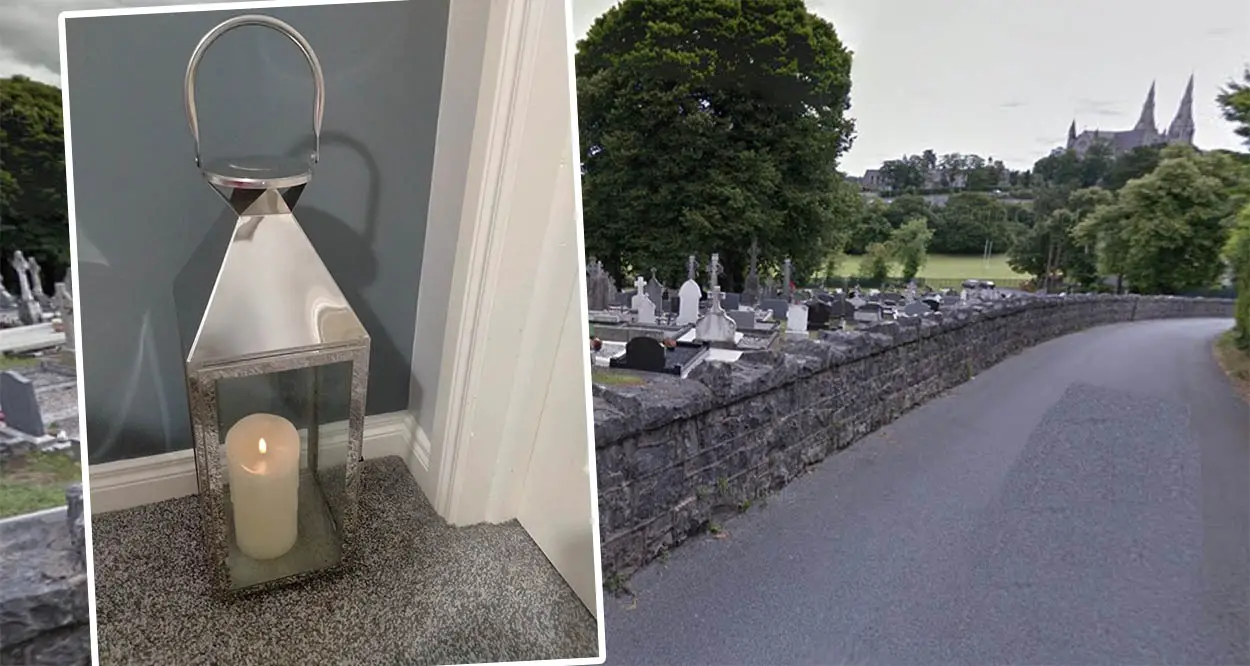 An Armagh family have been left deeply upset after a lantern was stolen from a grave they had come to tidy this morning (Thursday).
The theft happened at St Patrick's Cemetery in Armagh, sometime in the last 24 hours, and the family say they are not the only ones to report such an incident to the parish office.
This follows on from the theft of a hand-carved wooden sleigh containing a variety of winter flowers  from a grave at the same cemetery last month.
Speaking to Armagh I, one of the relatives stated that this was an ongoing issue and the family had found it "very upsetting".
"There would be someone regularly tending to the grave; it was very upsetting to see that the lantern had been taken and there was a footprint on the grave," she said.
"It is not about the cost of the lantern, it is more about the lack of respect for the dead which is disheartening."
According to the Armagh woman, she had heard of four other thefts of lanterns from graves in the cemetery in the last few weeks.
"I just want it to be in the public eye, that this is going on," she added.
"I was speaking to one family who always kept a candle lit by their relative's grave because they were afraid of the dark. It is these things that the thieves are not thinking about."
However, it is not just theft that is an issue at the site with anti-social behaviour and fly-tipping also rife in the area.
"It is just really annoying, when people do not have the same respect for your loved ones as you do," added the Armagh woman.
"We spend a lot of time at the grave raking it and changing the displays throughout the seasons, so it is hard to accept this behaviour."
Sign Up To Our Newsletter