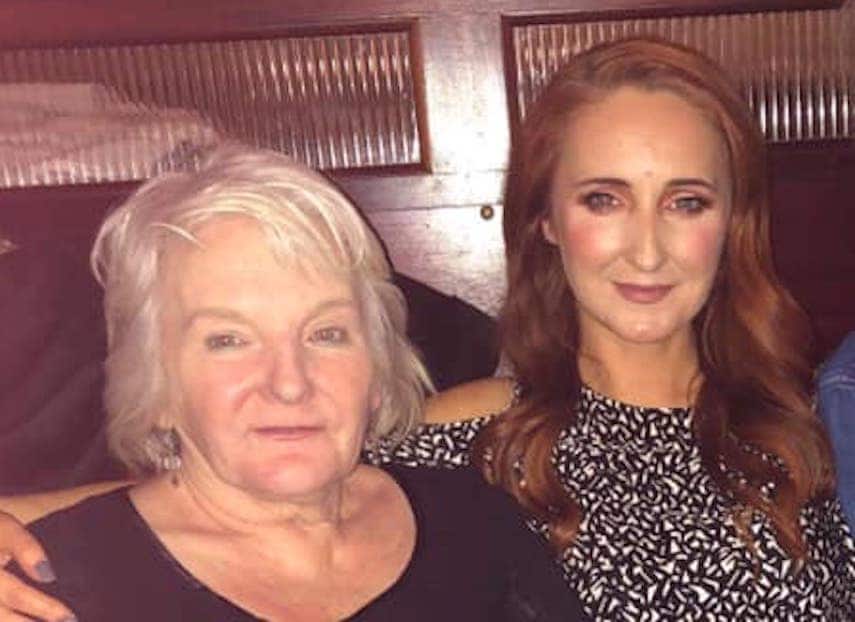 A Woman's Heart was first released in 1992 and little was it known then what a profound impact the record's success would have on people north and south, particularly amongst the fairer sex.
Leading Irish artists Mary and Frances Black, Maura O'Connell, Eleanor McEvoy, Dolores Keane and Sharon Shannon collaborated on the album, which remains the bestselling Irish LP of all time.
With that RTE will be airing a feature length documentary on Boxing Day, with the McCools of Armagh being, in their own words, the only "non-famous" contributors.
Armagh I caught up with Laura Rose McCool, who was interviewed in the documentary alongside her mother, Rosemary, about how this all came about and what the album meant to her.
The 42-year-old explained: "Originally, the director wanted to speak to lots of different families around Ireland that had an affinity with the album and he loved us so much that he just went with our family.
"For me and my mum to be interviewed separately for it, and for me to be singing in it, is a massive thing for us. It just completely blew me away if I am honest."
Laura was just 13 when the album was released back in 1992.
She recalled going to see the women perform at The Arena in Armagh…
"I got my hair permed that day and because I was so young my mum had to ring to see if it was OK that she could take me.
"As the only child there I got real special treatment. I got to meet Mary Black and all the ladies afterwards because they commented on my hair and I even got a signed poster from the Arena. It was the size of my bedroom wall!"
If you keep your eyes peeled a home video, taken by Laura's dad Mick, can be seen in the documentary which shows the poster still there some five years on.
Laura joked: "I am like a grumpy teenager, so I hope they don't show it all in the documentary. It is so embarrassing. Me and my sister used to fight over who was being Mary Black and who was being Eleanor McEvoy to sing A Woman's Heart.
"There is another song called Summerfly, which I actually sang for the first time at 13 in Mickey Kelly's Bar. It was a St Patrick's day, I still sing that song today in the band and it is one of our favourites."
Whilst Laura speaks in the documentary about her fondness for the album, she revealed that her mother's interview was "quite emotional".
She said: "Her interview is about growing up as a woman in he 90s. She had five kids, we lived in a council house but she also had her father living with us.
"A Woman's Heart brings back some sad memories for mummy because her dad passed away in the 90s. Then it cuts to me singing Wall of Tears which is one of her favourites from the album."
Although it was her mother who brought the album to the house, it is from her father Mick that Laura gets her musical talent.
She said: "It is he who I play in my band with. They do feature in the documentary, it is just they are not going to visible. The band is from Armagh it is called 2nd Drawer Down.
"We hadn't played together since March. I am so proud to be playing music in the same documentary as Mary Black and all."
There is also a very special appearance from a third generation of the McCool family in the form of Laura's neice, Kayliegh.
Laura explained: "Last year, I got my neice to sing A Woman's Heart at Navan Fort for International Woman's Day and, when the director found out, he wanted her in the documentary too.
"So at the end, Kayliegh is up on stage with me and my sister Sarah singing. It was filmed in the Toby Jug in Armagh. They were brilliant closing up for the day because it was between lockdowns, when they were open."
Looking back, Laura said: "When the album came out I was 13 and I went through all my teenage years with that album and now my neice at the age of 10 is also listening to it.
"My brothers would still play Sharon Shannon's stuff, all the accordion stuff. It is not even about women in our house – our boys loved it too!"
The documentary had been due to be released in cinemas but this was not done due to the Covid pandemic and instead will be shown on the small screen by RTE
Laura joked that she would be watching it on her own from behind a pillow, such was her nervousness.
"I am just so overwhelmed to be featured on this documentary along with so many of my idols."
You can catch the documentary on RTE One on Sunday, December 27 at 9.30pm.
Sign Up To Our Newsletter