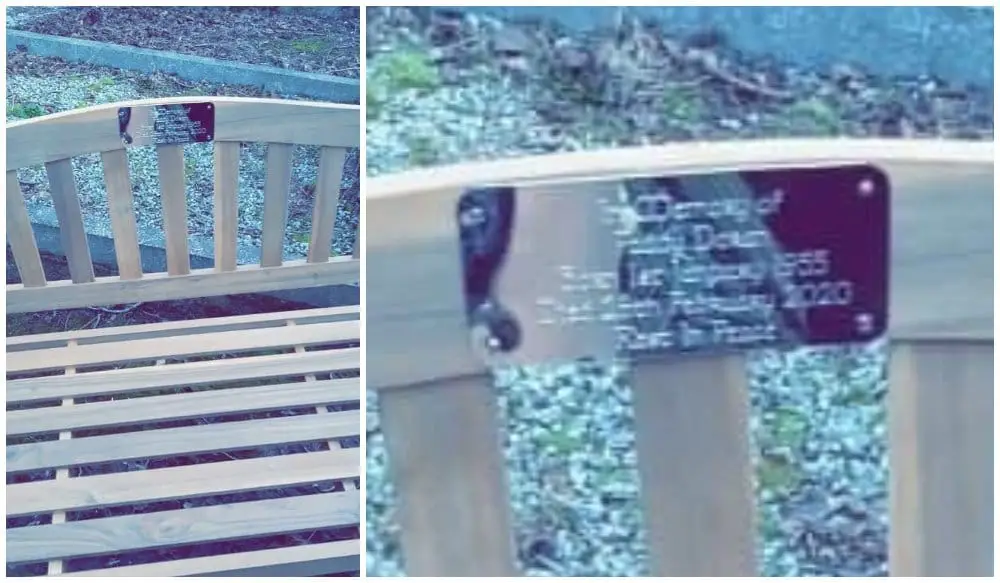 An Armagh family have been left heartbroken after a memorial bench to a loving husband and father was stolen from inside St Patrick's Cemetery.
The bench was dedicated to Patrick Joseph Doran, who only passed away last year.
It bore his name – in memory of Paddy Doran –  his date of birth, January 1, 1955, and the date of his passing, February 26, 2020.
The plaque attached to the back of the wooden bench also had the words Rest in Peace.
But sadly for some sick individuals nothing is sacred and the treasured bench, which was only put in place recently, was stolen some time over the weekend.
One of Mr Doran's six daughters said her Mummy and sisters were devastated by the callous actions.
And she has appealed to anyone who may know of the whereabouts of the bench – or who may be offered a bench for sale – to come forward.
She told Armagh I : "The memorial bench was dedicated to our beloved Daddy who has only recently had his year anniversary. We are heartbroken.
"My husband and son set it up as a surprise for myself for his anniversary in February. It was beside his grave in the new graves section halfway up the hill at St Patrick's Cathedral.
"I noticed it missing on Sunday afternoon.
"His wife and six daughters are distraught that anyone could stoop that low as to steal a bench that let us sit for a while longer at our beloved Daddy's grave.
"If anyone knows anything or sees this bench up for sale, or has seen it dumped somewhere, around the graveyard or elsewhere, please let Armagh I know."
If you know where the bench is now please email us at info@armaghi.com or send us a private message and we will pass the information along to the family.
Sign Up To Our Newsletter