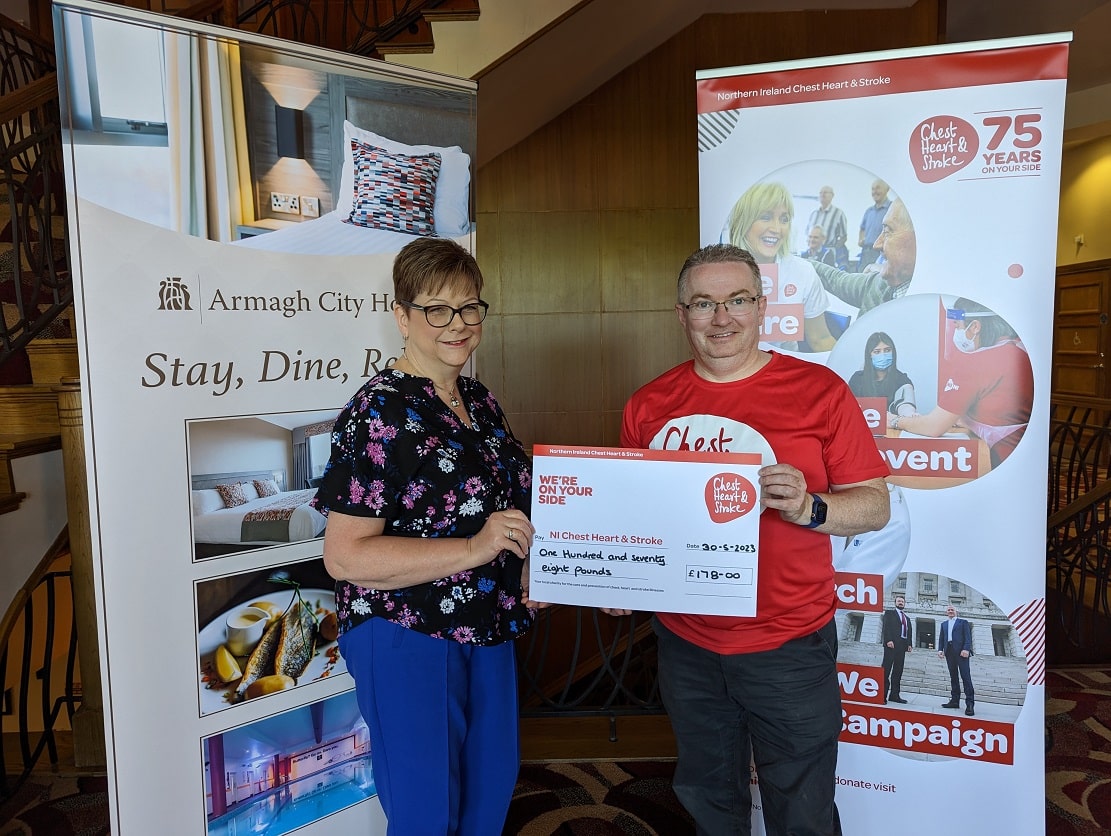 Armagh City Hotel have presented a cheque of £178 to NI Chest Heart and Stroke following their hugely successful Summer Craft Fair.
The Fair, which took place on May 14, hosted over 45 exhibitioners and saw well over 200 people in attendance.
NI Chest Heart and Stroke was this year's nominated charity for the event.
Collecting the cheque was Craig Shilliday, a volunteer at NI Chest Heart and Stroke. Craig suffered from a stroke four years ago, so he knows first-hand how useful the money can be.
He said: "I'm an example of how good the charity is and how the money is used for the people who need it."
The charity, which has been operating for over 75 years, is mostly funded through donations, proving how vital this kind of fundraising is.
"The money needs to come in to help keep the wheels turning," Craig added.
Cheryl Patterson, Sales Executive at Armagh City Hotel, added that the hotel is "happy to support" NI Chest Heart and Stroke and hopes to follow up on this success with the upcoming Autumn Craft Fair.
The Summer Craft Fair offered visitors a varied selection of stalls, selling unique locally produced handcrafted gifts and services including crafts, sweet treats, knitwear, jewellery, beauty, kids treats and pottery.
Sign Up To Our Newsletter