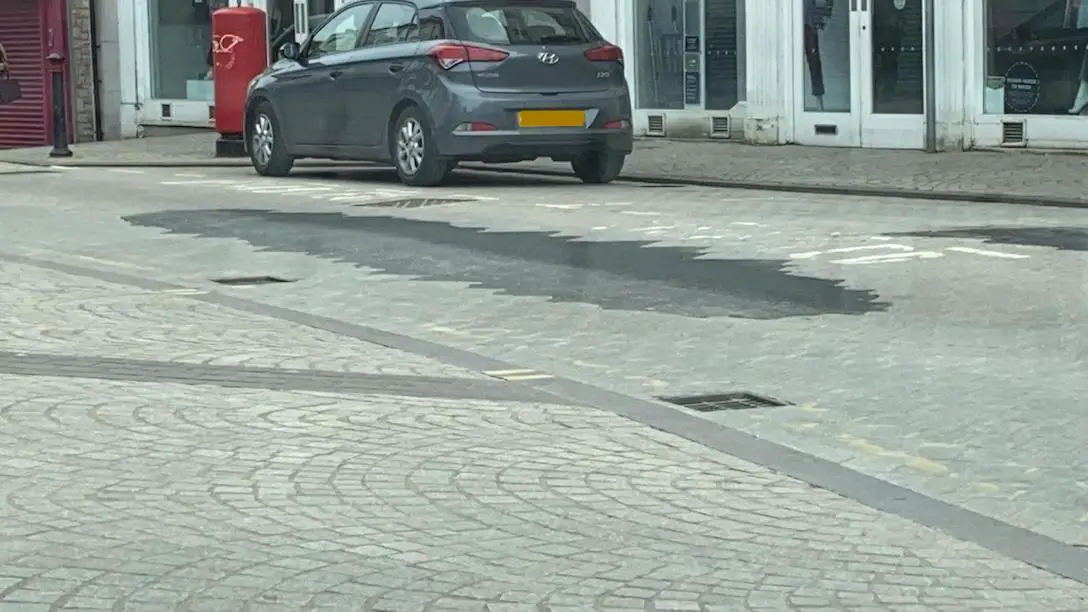 Armagh city centre's beautifully paved streetscape has been left an unsightly mess following recent gasworks – much to the annoyance of traders and shoppers.
Several weeks ago, contractors dug up the decoratively paved road on Market Street and filled it in again with blobs of black tarmac.
The unsightly scenes of work through the main city thoroughfare have led to this publication receiving a number of messages about the work – prompting a little digging of our own.
The slabs of stone used in the street are synonymous with the city thoroughfare but were drilled out to allow gas workers to go about their task.
One reader fumed that Market Street had been "completely ruined" as a result of the "shocking 'repair' effort".
While another said it was "one of the few streets that had been always been maintained properly".
One woman, who sent several images, simply asked: "Are they actually leaving it like that?"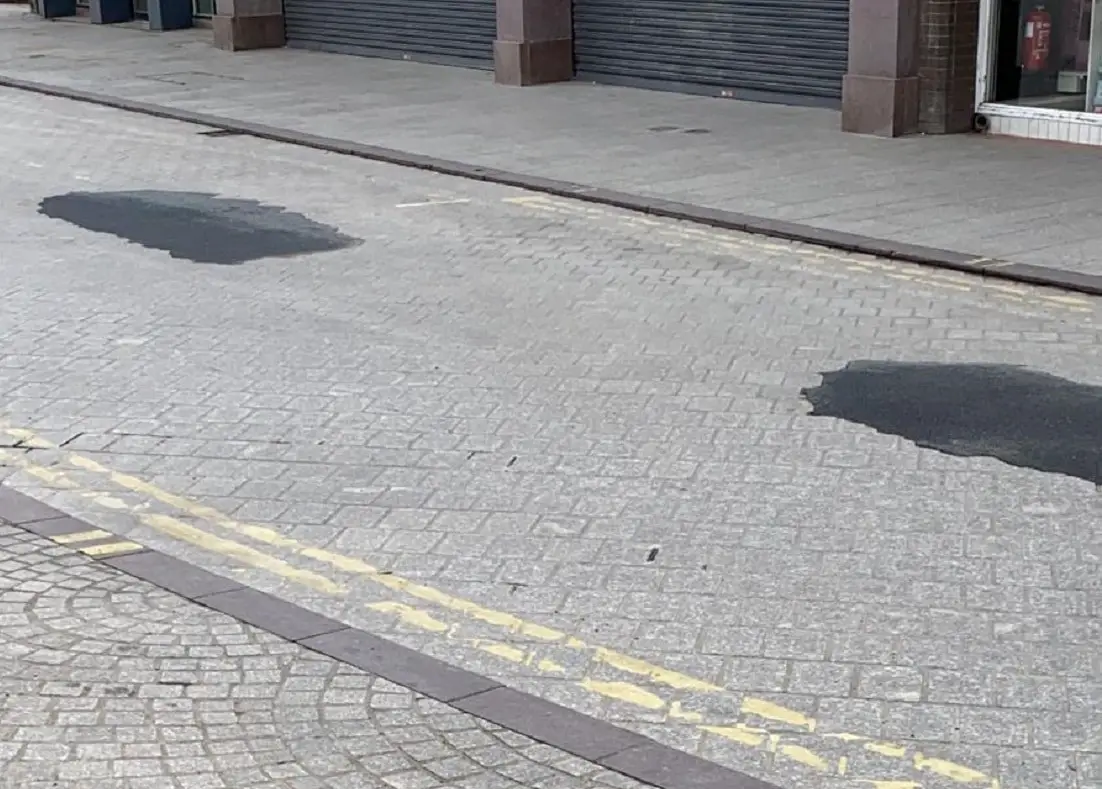 But Armagh I can allay those fears that this will be a permanent fix.
Two city councillors have assured us that this is but a "temporary measure", with plans afoot to replace the bricks in the road.
Ulster Unionist Councillor Sam Nicholson told Armagh I: "The guys finished the gas work but I think they are waiting on paving coming in from China.
"The problem is that there is paving from the footpaths in storage but there is nothing for the roads."
Councillor Nicholson confirmed that the tarmac was a "temporary measure" in order to ensure safety but admitted that it did look "awful".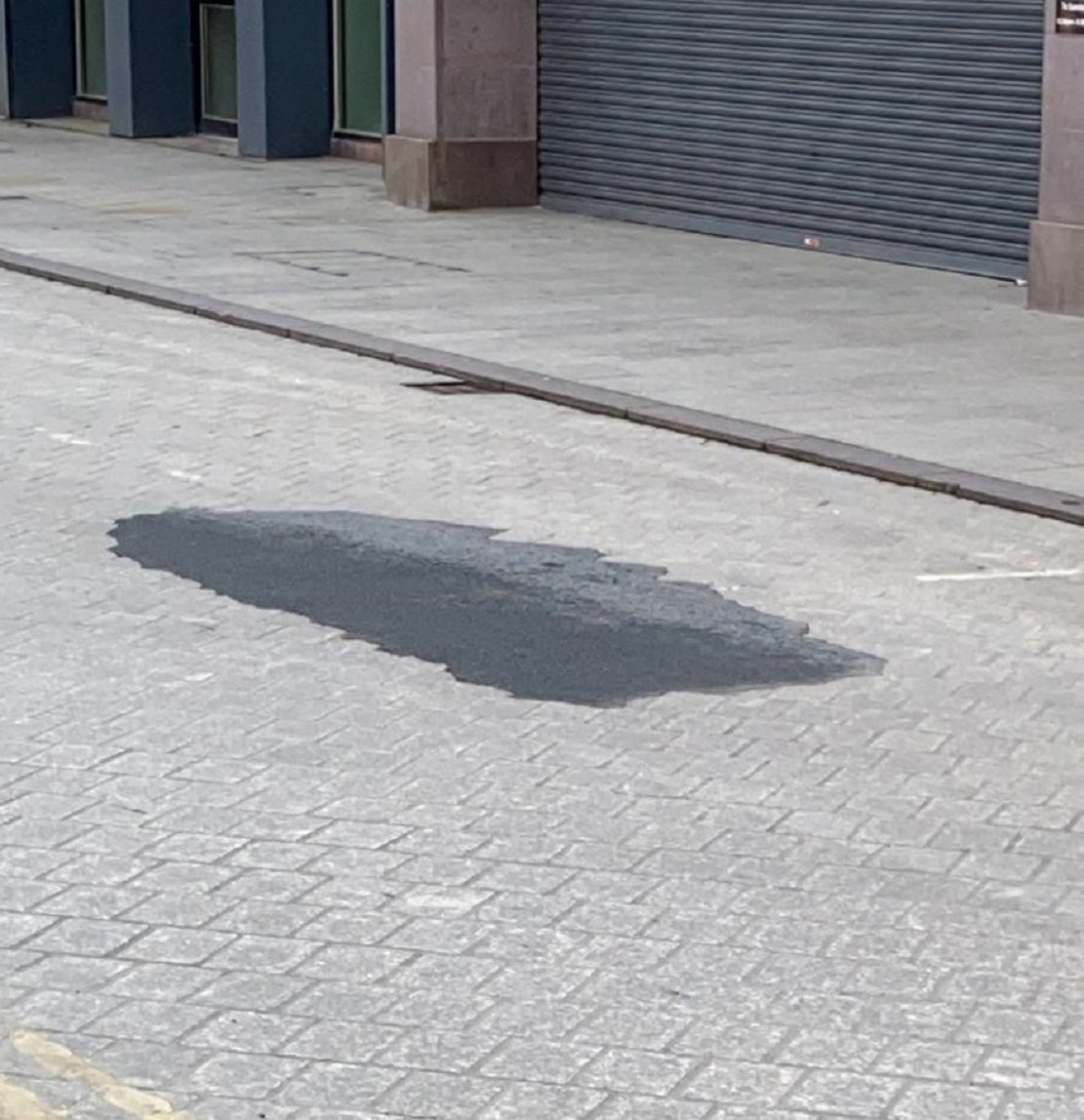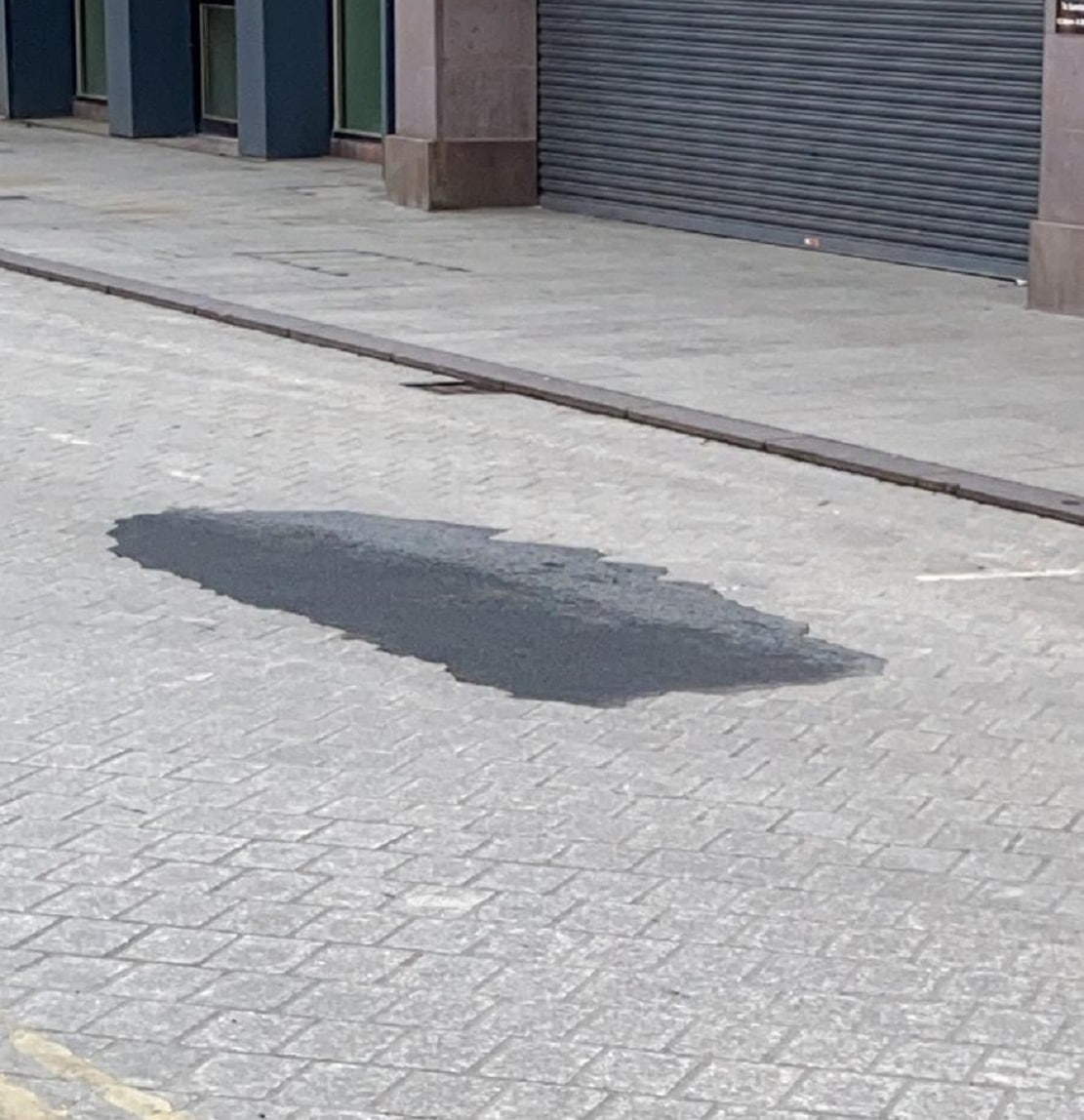 He added: "It is an area with so much potential coming into the summer months.
"Over the years there has been the establishment of an evening culture there with the restaurants, which creates a European vibe in the city centre.
"Touch wood, hopefully we will start to open things up again, which I think we will be able to in the summer months, with outdoor areas opening first as we move towards some kind of normality."
Meanwhile, SDLP Councillor Thomas O'Hanlon also confirmed the road will be reinstated, and will require special contractors to relay it upon completion of the gas works.
He added: "The council has the materials in storage, in case a utility company has to carry out works, but [the utility companies] have to replace it and buy the granite off the Council."
Sign Up To Our Newsletter