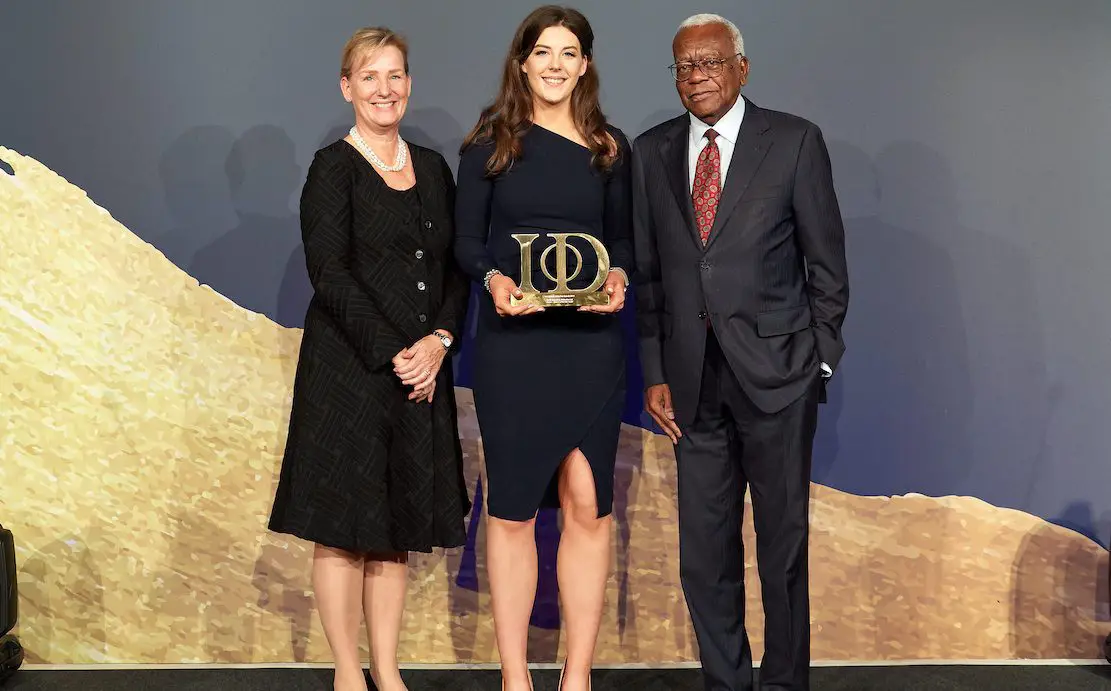 Armagh businesswoman and Ulster University student, Sarah McAnallen has been awarded 'Student Director of the Year' at the Institute of Directors (IoD) Director of the Year Awards.
Sarah, founder and CEO of McAnallen, which creates luxurious mobility aids, was presented with the accolade at the prestigious UK-wide awards held The Brewery in London
Finalists at the event, which recognises excellence across all sectors in the economy, were drawn from the winners of regional IoD awards, including the IoD Northern Ireland Director of the Year Awards.
Gordon Milligan, Chairman of the Institute of Directors (IoD) Northern Ireland said: "On behalf of the IoD Northern Ireland I would like to congratulate Sarah on being named Student Director of the Year at the 2019 national awards.
"Sarah's achievement proves that directors from Northern Ireland continue to punch above their weight on the UK stage and that the level of management and leadership among the business community in Northern Ireland is of the very highest standard.
"I'd like to congratulate all winners and those directors that were shortlisted and wish them each continued success for the future."
Entries were considered by a judging panel drawn from senior business leaders at some of the UK's best-known organisations.
Judges noted Sarah's "clear commitment to making a positive impact on the lives of others, through a range of creative and innovative solutions".
Sarah is the creator of Ezi-Sock, a device that makes putting on socks easier for people with reduced mobility.
Ezi-Sock is the first in a range of dressing products envisaged by Sarah which aim to provide people with reduced mobility with increased confidence and independence.
She was also the winner of the '4K Perfect Pitch' competition at the IoD NI Women's Leadership Conference earlier this year – receiving a £4,000 funding prize.
Jonathan Geldart, Director General of the Institute of Directors, added: "I would like to congratulate all of our Award winners, each of whom have shown dedication, ingenuity, and leadership, inspiring those around them.
"The judges had a tough job on their hands picking the first among equals, with all of our finalists standing as beacons of excellence from every corner of the UK."
Sign Up To Our Newsletter