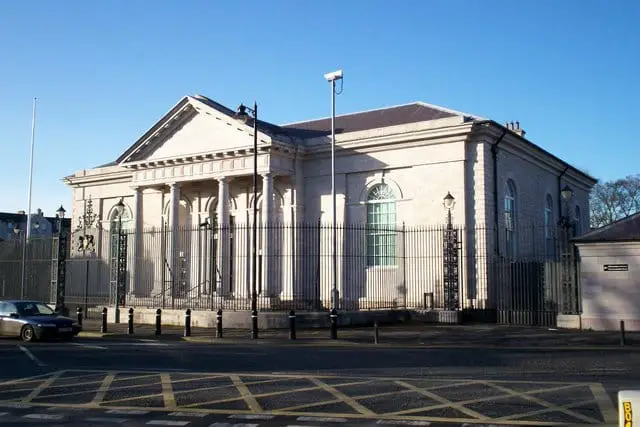 An Armagh businessman has been fined and handed a suspended prison sentence for waste offences
Mr William Singleton, trading as Waste Oil Collection, pleaded guilty and was given a four month prison sentence, suspended for two years at Armagh Magistrates' Court today. He was also fined £2,750.
The offences related to a breach of waste management legislation.
On October 17, 2013, officers from the Northern Ireland Environment Agency (NIEA) stopped a tanker containing approximately 5,000 litres of waste oil. The officers were part of a multi-agency vehicle checkpoint at Loughbrickland, Co Down.
Investigations revealed that the operator Mr William Singleton, trading as Waste Oil Collections, did not have any of the required documentation. This contravened The Hazardous Waste Regulations (Northern Ireland) 2005.
In addition, Mr Singleton admitted that he had been keeping the waste oil at his premises without a relevant waste authorisation.
NIEA officers regularly take part in these operations as part of their proactive approach to environmental protection as such checkpoints are an effective deterrent to illegal transport and disposal of waste.
Read more news:
Two males attempt to smash into house after occupant fails to answer door
Police appeal for help in finding missing Jamie Lutton
Tragic Dr Hinds' partner, mother and colleague collect posthumous BBC honour
Astronomer says object in Armagh skyline could have been a rocket
Four Seasons confirms to MLA 'formal offer' made to buy Hamilton Court
Search for missing Paddy ends in heartbreak for devoted family
Man (26) shot in both legs in County Armagh
Brazen thieves drink at clubhouse bar they were in process of robbing
Sign Up To Our Newsletter