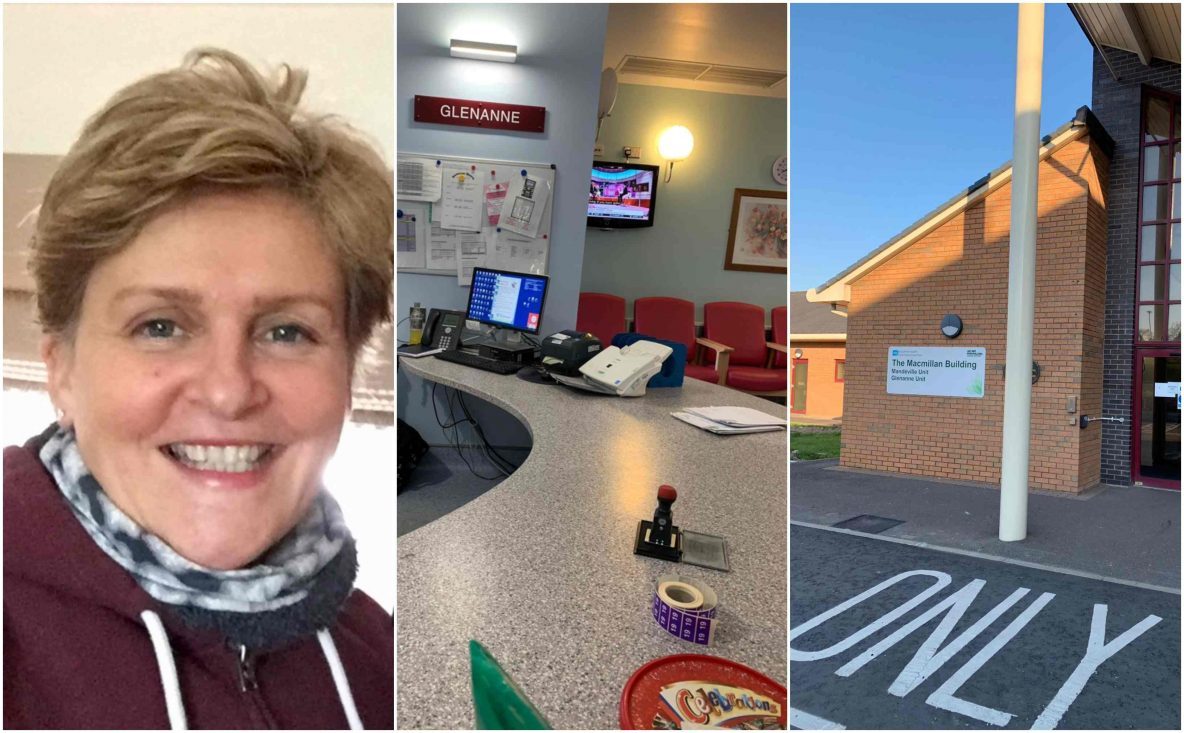 An Armagh breast cancer patient – who lost her mum to the same disease over 30 years ago – has called on the people of Armagh to attend a meeting this week to help save assessment services at Craigavon Area Hospital.
Catherine Heaney was first diagnosed in 2006 at 40 years of age – 2o years after her own mother's passing at the age of 51.
Her family knows only too well the devastation which breast cancer causes.
And they know only too well the need for services on hand at Craigavon Area Hospital.
Under current proposals there are plans to centralise at three instead of five sites which would mean services being lost to Craigavon.
It would mean further travelling distances for patients to be seen and the proposals have understandably led to a public backlash.
Petitions have been signed by thousands of supporters to date.
And now a meeting will take place in Armagh City Hotel this Wednesday, May 8, at 7.30pm, when people are encouraged to come along and 'have your say'.
Catherine has urged people to come out in numbers and reiterated the importance of the service.
She said: "Due to the family history my three sisters Margaret, Nora and Helen attend the breast screening unit at Craigavon Area Hospital each year.
"The breast screening service at Craigavon Area Hospital is a centre of  excellence and saves many lives each year as early detection of breast cancer results in patients having positive outcomes and going on to live full and healthy lives."
Catherine said there can be no true reason given to axe the Craigavon unit.
She added: "There is no justification for closing this unit and the DHSS recommendations do not reflect the Review findings which state that the population of Northern Ireland would be best served by the Craigavon unit remaining open.
"The very real fear if this unit closes is that ladies from the Southern Trust will find it very difficult to attend screening appointments in the Ulster Hospital Dundonald and be put off going for screening.
"This is likely to result in ladies presenting at a later date with more advanced breast cancers.
"This would be a very backward step and would undo all the hard work which the professional medical team at Craigavon Area Hospital deliver year on year meeting and exceeding Government targets.
"I cannot praise the staff at the breast screening unit in Craigavon highly enough for the care I have received since December 2017 when my cancer came back. Although I have stage 4 cancer it is treatable at present.
"As a community we need to ensure that this vital screening service remains in our Craigavon Area Hospital."
Catherine urged all: "Please come and show your support at the Public Meeting on Wednesday 8th May 2019 at 7.30pm in the Armagh City Hotel."
Sign Up To Our Newsletter