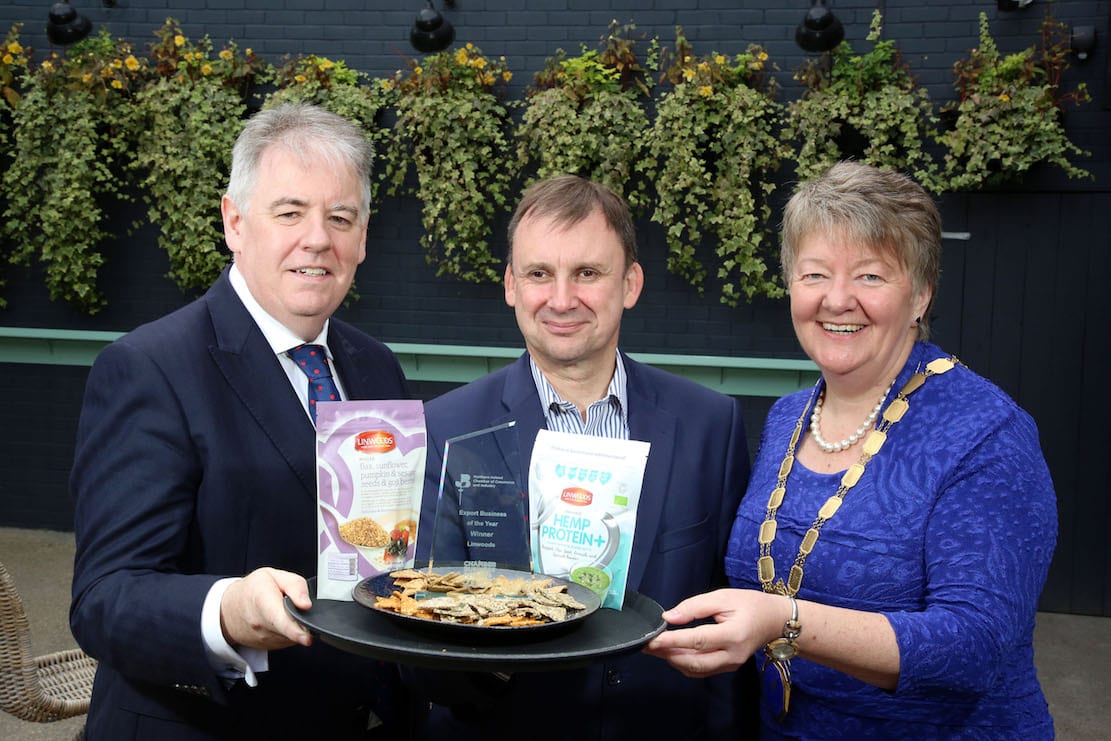 Armagh-based Linwoods has been crowned a winner in Northern Ireland Chamber of Commerce and Industry's Chamber Business Awards for 2017.
The company, who deliver a range of premium bakery, fresh dairy and healthy super food products to over 1,600 customers daily, received the 'Export Business of the Year' award from Northern Ireland's largest business network.
The Chamber Awards is a highlight of the business calendar, showcasing the pivotal role local businesses play in the UK's continuing growth story.
Linwoods will now compete with other regional winners in the national finals in a bid to win the top UK business accolade in their category.
The national winners will be announced at a ceremony at the Chamber Awards Gala Dinner on 30 November 2017 at the Brewery in London.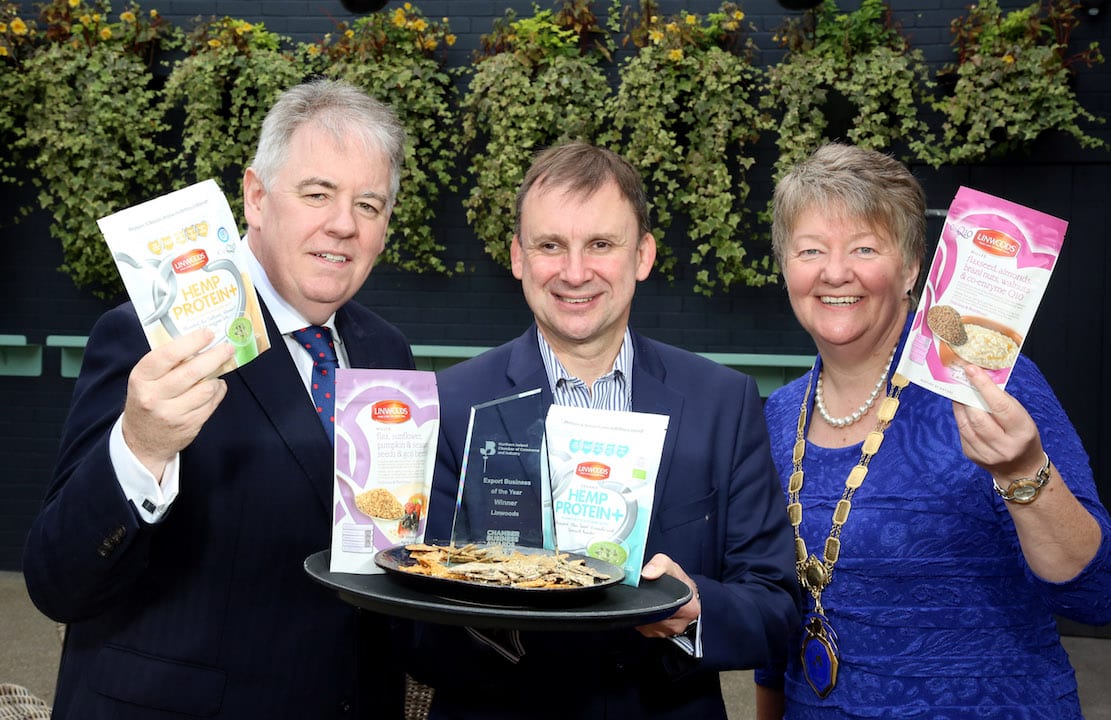 Linwoods has already established business for its health super foods in key European markets including Great Britain, the Republic, The Netherlands and Spain.
Commenting on the award, Brian Brannigan, Head of Sales at Linwoods, said: "We are delighted to win the Export Business of the Year Award.
"Exporting is at the core of Linwoods' DNA so it's great to be recognised in this category.  We are also excited by the opportunities this gives us to raise the profile of the company and our products with more customers and more export markets."
Shaun McAnee, Managing Director of Corporate & Business Banking at Danske Bank, a judge at this year's Chamber Business Awards, congratulated Linwoods on being named Export Business of the Year: "Linwoods has quickly become one of Northern Ireland's most accomplished export businesses, establishing markets for its health super foods in over 25 countries across the globe.
"I congratulate the company on its success up to now and expect to see its customer base grow even further in the years ahead as it continues to seek out new customers at home and abroad.
"Linwoods' success is built on relentless innovation which should inspire other aspiring exporters in Northern Ireland."
Ellvena Graham, President of Northern Ireland Chamber of Commerce and Industry, added: "Businesses such as Linwoods are the backbone and driving force of the economy. Even in the face of uncertain times, they continue to show their resilience and strength – creating opportunities for employment, investment and growth. I wish them well at the national finals in London."
A Highly Commended award for 'Export Business of the Year' was claimed by Devenish Nutrition, an agri-technology company based in Belfast, supplying quality animal feeds for the pig, poultry and ruminant sectors.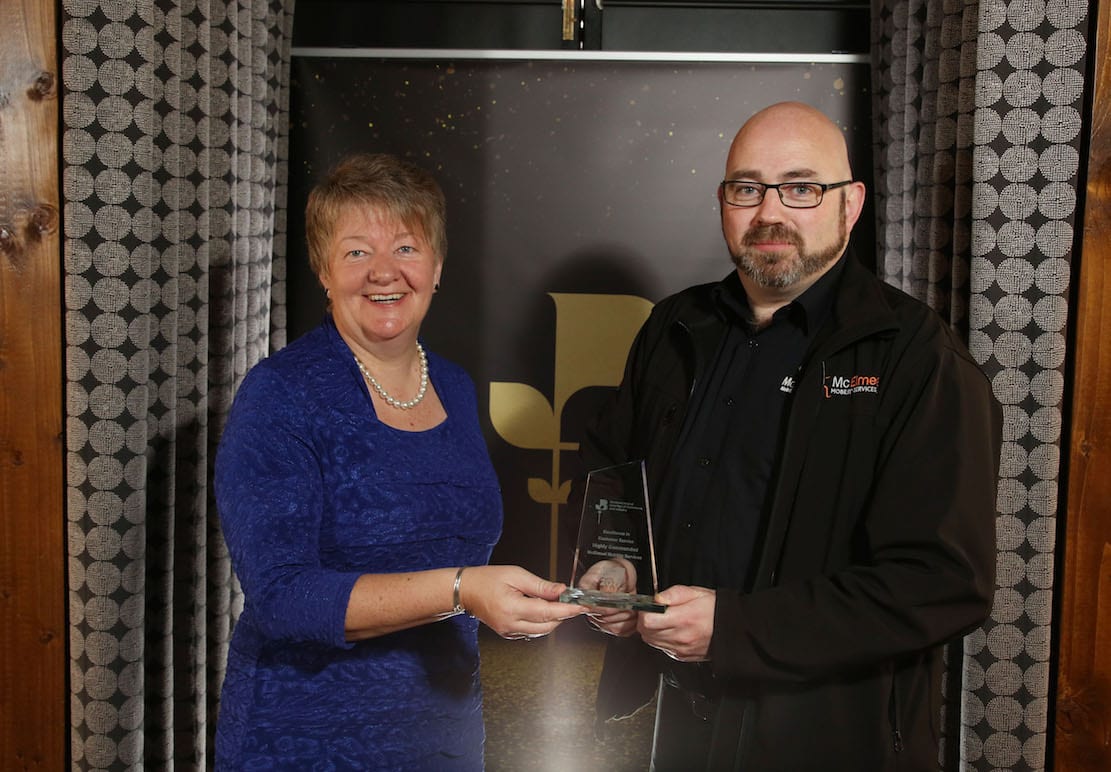 Armagh-based McElmeel Mobility Services (pictured above) also received a high commended award in the 'Excellence in Customer Service' category.
Sign Up To Our Newsletter