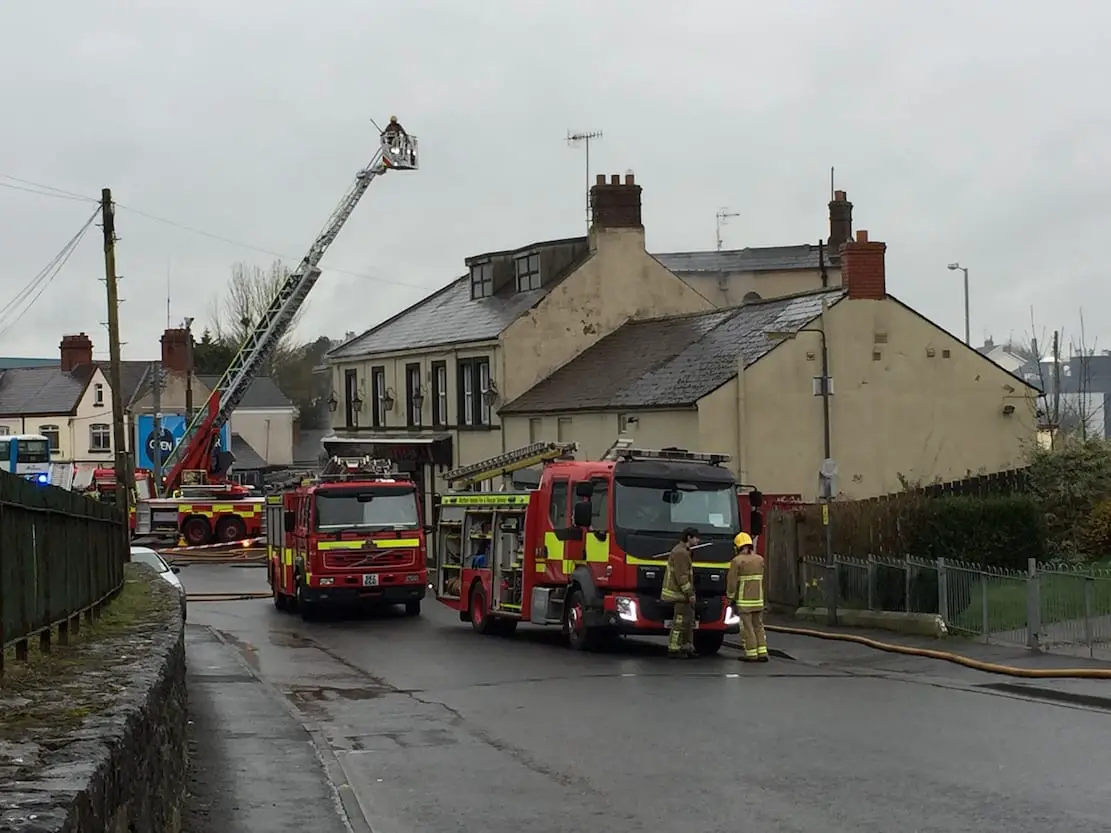 A blaze which ripped through a two-storey bar in Armagh city took firefighters three and a half hours to get under control.
Group Commander Max Joyce said fire crews who initially responded to the call quickly realised the severity of the task.
"We received the call at 7.55am and in that time it came across to our control room as a persons reported, which meant there may have been someone inside the building," he explained.
Adding: "Our crews were here in minutes and very quickly realised it was a well-developed fire in the premises.
"Two fire crews quickly realised they needed assistance from other stations so what they did was call for help from Keady and Portadown.
"Crews were confronted by a serious well-developed fire but they quickly knocked it down and made their way through the premise. They were able to get into the upper floors because some of the floors were compromised, using the turntable ladders.
"It took three and a half hours to get the fire under control as it was such a complex layout with the premise."
Group Commander Joyce confirmed the cause of the fire is still under investigation.
Armagh's Alliance candidate Jackie Coade, who was on the scene earlier this morning said "what the firefighters have done there is nothing short of incredible."
Speaking to Armagh I, she said: "It's such an intense and difficult job, but to see them try and save a business and a property like that, is something else.
"One firefighter even attempted to break an upstairs window in order to gain access, with the flames just inches away – their bravely really knows no bounds."
She added: "But my heart goes out to the owners of this business and his family for it must be heartbreaking.
"And of course for many local people in Armagh, this will be devastating news. For me personally, it was a bar I spent many years in, and always loved. Such an iconic part of Armagh.
"I hope this business and building can be salvaged. And again, my heart goes out to the family who own it."
Sinn Fein MLA Cathal Boylan added: "I would urge the public to be cautious and to assist the emergency services in whatever way possible.
"The bar is the historical home of the Ulster GAA headquarters and holds some dear memories to most in Armagh.
"Our thoughts are with the management and staff at this time and I have no doubt that the community will do all we can to support them."
Sign Up To Our Newsletter