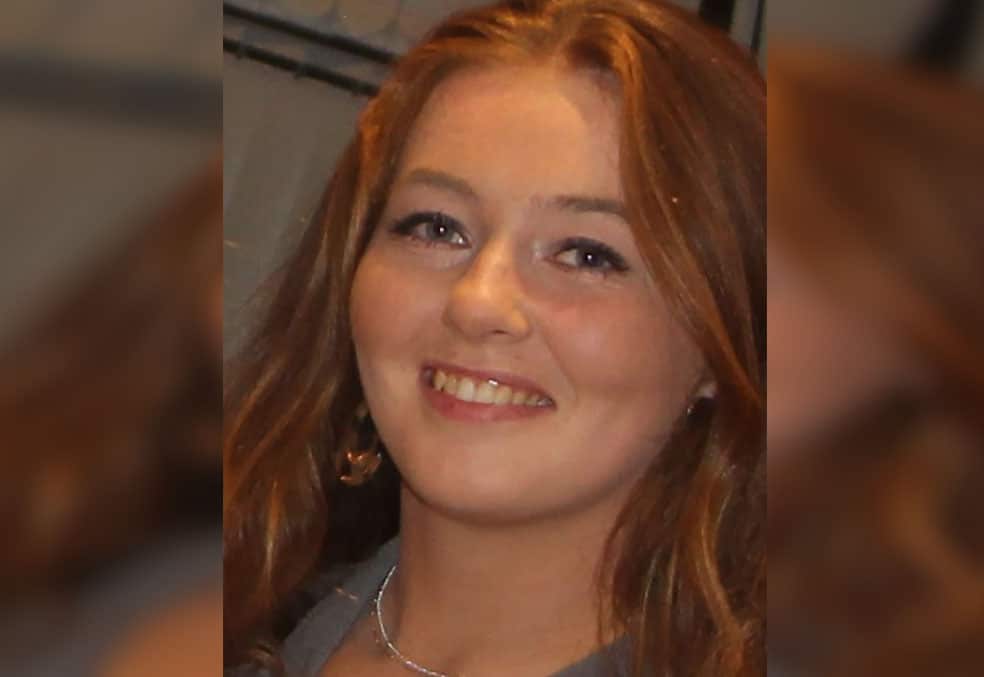 Details of any potential bail address for a man accused of murdering Katie Simpson will be kept secret, after the owner of a property willing to house him was allegedly subjected to intimidation.
Jonathan James Creswell (33) from Briar Hill Gardens, Greysteel is charged with murdering the young Middletown woman on 3 August 2020.
The talented showjumper passed away in hospital aged 21, and although concerns were raised from the outset including her phone being missing, police weren't investigating, as the matter was considered a suicide.
Creswell claims he left the Dungiven house he shared with his partner and children, Katie and another female, on the morning of the incident.
After dropping the children with a relative, he claims to have returned to find Katie hanging and rescued her.
However, Creswell did not have an ambulance come to the scene but instead placed Katie in her car and drove out to meet paramedics at a specified road.
A treating consultant later remarked he had "never encountered someone putting a person into a car, unconscious and not breathing".
A pathology report found injuries on Katie's arms and legs were "consistent to being struck with a rod-type implement".
Enquiries revealed Katie and a previous partner of Creswell obtained substantial cash loans which were handed to him.
At the original High Court bail hearing police objected to two named sureties – equestrian vet Eric Smith and Jill Robinson.
It later transpired Mr Smith never agreed to this, however it is unclear why his name was erroneously put forward or by whom.
While there were issues around the naming of Mr Smith as one of four initial sureties – described in court as "a misunderstanding" three others remained willing.
Along with Ms Robinson, Creswell's mother and Larne stable-owner Ben Crawford, were willing to put forward £30,000 cash sureties, on top of personal bail of £30,000.
Mr Crawford also agreed to provide a bail address and Mr Justice O'Hara ordered no females to be there at any time.
But within a matter of days the position changed significantly.
The court heard Mr Crawford retracted his address after being approached by a group of men who: "Engaged in a level of intimidation and directed him not to put forward a surety."
The judge said: "I regard this as particularly serious. It is a direct interference by a number of people with the process of justice. I encourage anyone with information around this to contact police with any details."
It also emerged Ms Robinson has withdrawn her portion of the cash surety after being subjected to "threatening" social media abuse.
In addition, Creswell's mother was unable to afford the surety by herself.
The defence requested bail be agreed as before with an amendment to allow residence at a suitable address, suggesting Creswell's father as a possibility, although he lives in the Republic of Ireland.
Justice O'Hara was concerned about permitting residence outside the jurisdiction and pointed out any address offered must need to be approved by the court.
He granted a further adjournment to allow for enquiries around fresh sureties and a possible address.
However in concluding, defence counsel said any potential address for release will be made known to the court and prosecution only and not made public, due to the circumstances which led to the two sureties withdrawing.
Creswell, who appeared in court by video-link, repeatedly shook his head during the hearing, and at one point, broke down in tears.
Sign Up To Our Newsletter