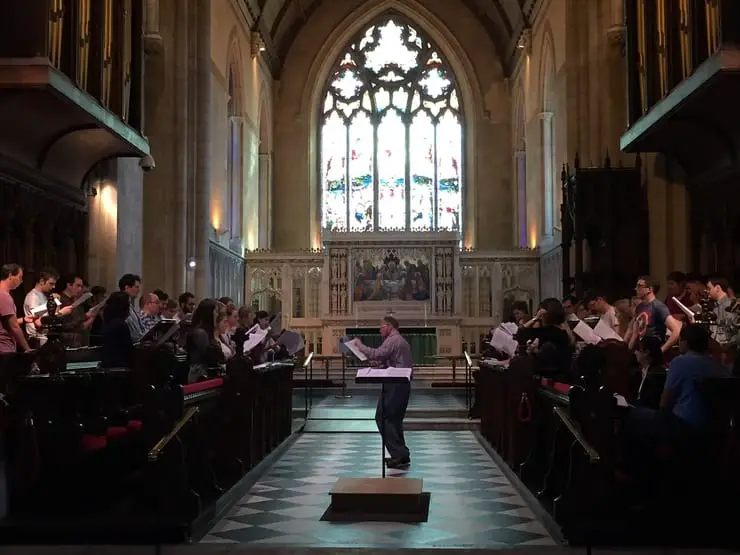 One of Armagh's best-known calendar events – facing the axe after the last minute withdrawal of a major source of funding – can now go ahead as planned.
The Charles Wood Festival of Music and Summer School is a unique celebration of choral and sacred music which has run for many years.
It marks the chorister turned composer who was born at Vicars Hill in the city in 1926, and rose to become Professor of Music at Cambridge, leaving a legacy of more than 250 works, mainly sacred music and hymn tunes.
It is held each August and draws many to Armagh specifically for the week of events associated with it, events which cannot be enjoyed or experienced elsewhere.
Portadown-based Ulster Carpets has previously sponsored the Charles Wood Girls' Choir which features during the festival and summer school.
The company has now extended support to the event, which runs from August 12 to 19.
Organisers have been effusive in their praise for Ulster Carpets for ensuring the show will go on!
Ulster Carpets have increased their commitment after a funder dropped out leaving the event very much in doubt.
By stepping in to provide the extra funding the festival is now able to go ahead and provide the unique and varied programme as planned.
Charles Wood Festival and Summer School chairman Richard Yarr said they were delighted Ulster Carpets had stepped in.
He said: "We were extremely disappointed to lose a substantial amount of our anticipated funding at the last minute but our sincere thanks go to Ulster Carpets for their generous support.
"Their commitment has allowed us to bring this varied and wonderful programme to Armagh once again."
Group Managing Director and Deputy Chairman of Ulster Carpets Nick Coburn added: "We are extremely proud to associate Ulster Carpets with the Charles Wood Festival.
"This sponsorship reflects Ulster Carpet's well-established tradition of striving to advance the arts locally.
"We were therefore more than happy to extend our support this year to ensure the festival could continue."
The Charles Wood Girls' Choir lunchtime concert will take place in Ulster Carpets home town of Portadown in St Mark's Church on Thursday, August 16, at at 1.10pm, followed by several other concerts and performances through the week.
For more information on the Charles Wood Festival of Music and Summer School, visit their website at www.charleswoodsummerschool.org
Sign Up To Our Newsletter