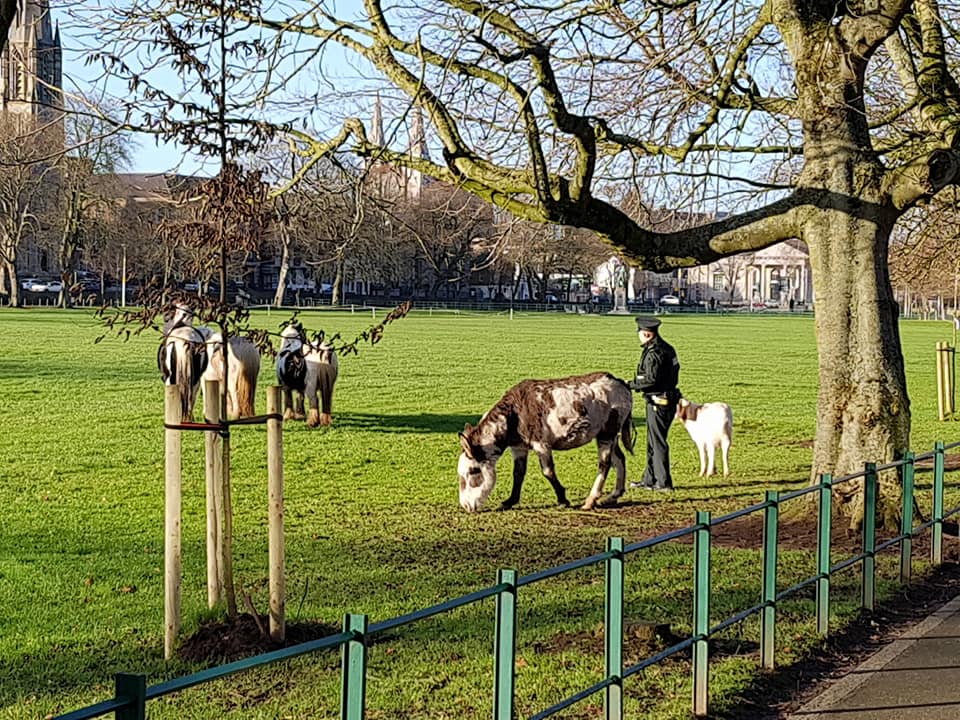 Five animals found grazing on the Mall in Armagh have been removed.
Three horses, a donkey and goat had appeared on the central section at the Mall prompting much debate and speculation among amused passersby.
It was not known how they had come to be there, but there have been previous reports of farm animals being discovered in the city – most recently Armagh I reported that a goat had appeared in the Drumbreda area of the city.
On Saturday afternoon, police found themselves called upon to help round the animals up.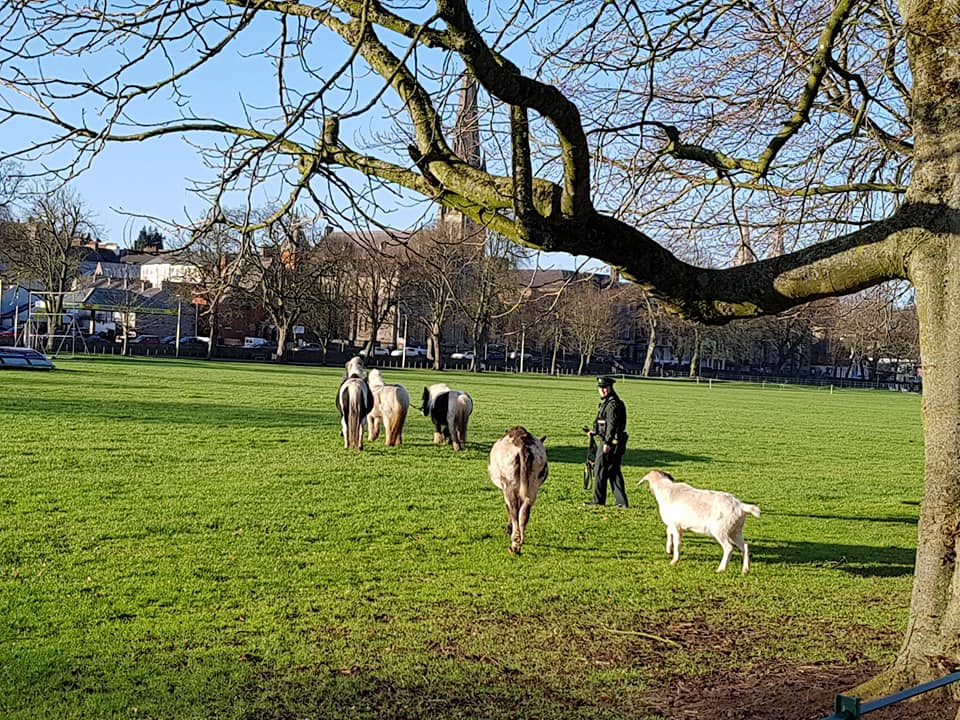 Horse boxes were brought to the Mall to have them transported away.
It is understood that all five have now been removed in the interests of their own welfare and for public safety.
Read more: Drunken revellers try and mount donkey and goat loose in Armagh
Sign Up To Our Newsletter