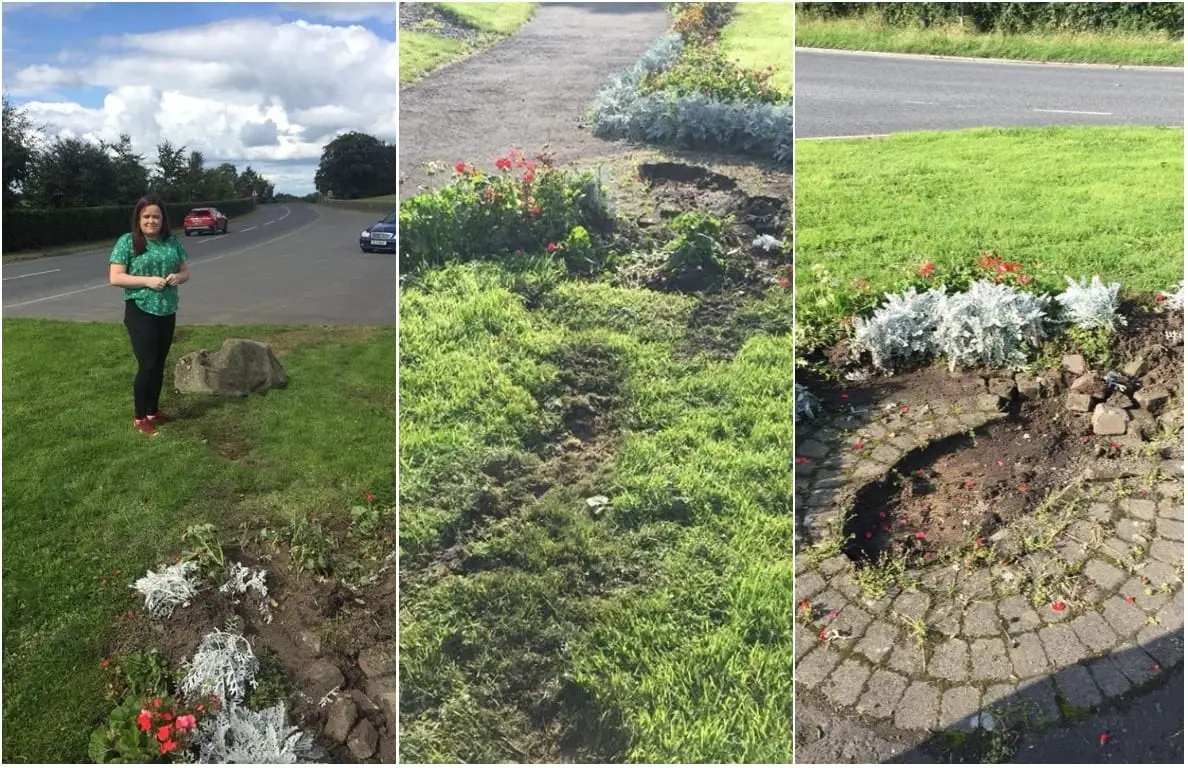 The historical 'Bull Track' in Ballymacnab on the outskirts of Armagh city was targeted by vandals last night (Friday).
It appears those responsible attempted to remove the rock at the foot of the St Patrick's Church grounds.
Sinn Féin representative for the Ballymacnab area Bróna Haughey strongly condemned the attack, citing it as an attack on the community.
"People are angry at the most recent attack on this site last night under the cover of darkness," said Ms Haughey, speaking at the site on Saturday afternoon.
"It appears that a vehicle was driven across the grass and an attempt was made to move the actual stone which has historical connotations.
"In recent years local community activists have worked hard to ensure that this site is maintained in a fitting manner.
"There is no support for such unwarranted attacks such as this, which serve as an attack on the entire community.
"I would ask anyone who witnessed this attack to come forward with information. Such attacks need to stop, and stop now."
SDLP Representative for the Ballymacnab area Seamus Livingstone also condemned the destruction.
"It is absolutely shameful that someone would come along and carry out such wanton destruction on a beautiful community spot," said Mr Livingstone.
"The bull track in Ballymacnab is an important part of the St Patrick's Trail and is an accessible site for locals and tourists alike. Local people do a great job of keeping it looking beautiful in bloom of flowers.
"Those who carried out this vandalism should be ashamed of themselves. Anyone who may have seen anything on Friday evening should contact the local PSNI so that they can be apprehended."
SDLP Councillor Sharon Haughey-Grimley added: "Local people have worked extremely hard to maintain this area. Only last week the site was planted and tidied as part of the Papal celebrations.
"Those responsible for this attack are absolutely shameless and have no respect for our countryside, our shared history or our community."
Sign Up To Our Newsletter