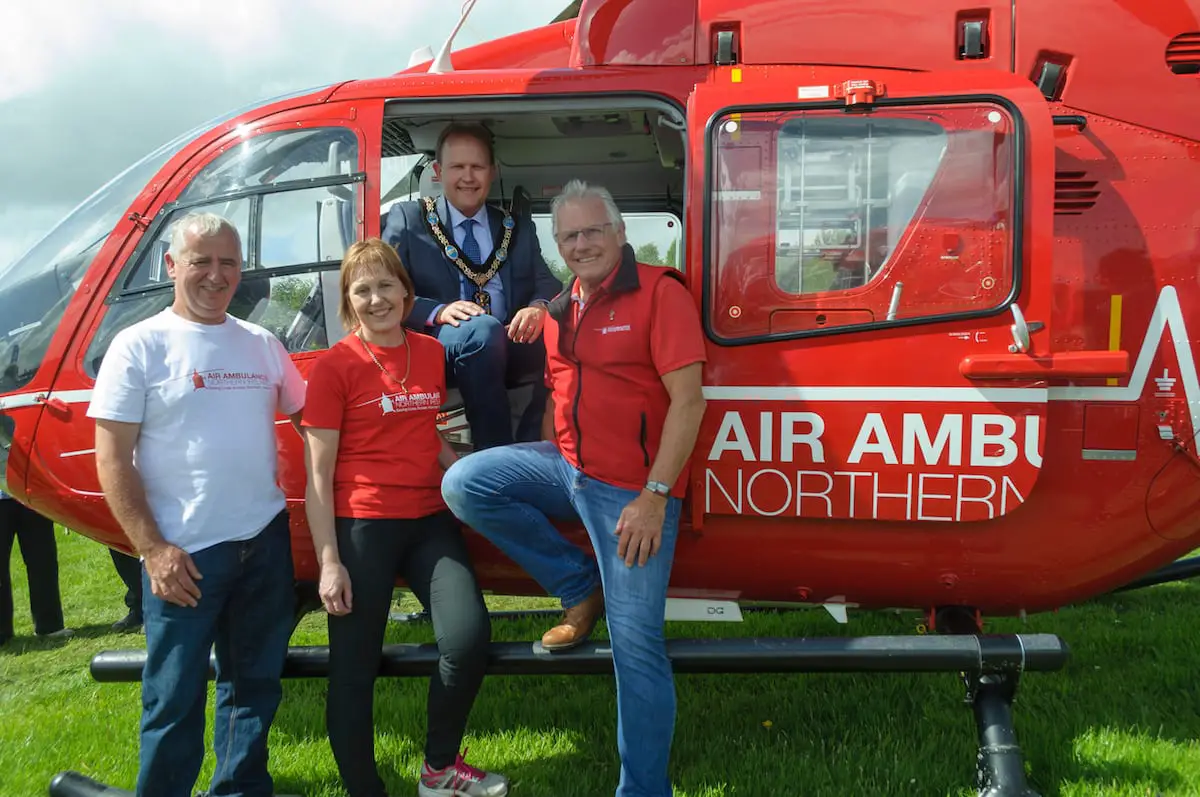 Air Ambulance NI has been selected as the Lord Mayor's chosen charity for his year in office.
Alderman Gareth Wilson chose the charity for its close connections to the borough, with County Armagh leading the way in raising funds for the new lifesaving service.
With two air ambulances based in the Maze Long Kesh site, the charity is a first ever for Northern Ireland, providing 24-hour cover across the region and is hoped to save up to 50 lives a year.
Commenting on his chosen charity the Lord Mayor said: "No one knows the moment they may need the swift response capability that an Air Ambulance would bring to an emergency situation. In recent days I met locally with two volunteers of the charity who experienced very traumatic emergency incidents involving close family members.
"Local lady Elizabeth McCarragher tragically and sadly lost her daughter Lesley-Anne in a road traffic incident in Milford.
"Elizabeth relayed her very poignant story to me and highlighted how she feels a fully resourced Air Ambulance is so vital for the province.
Mr Wilson added: "I also met Karen Farquhar, whose motorcycle racer husband Ryan Farquhar was recently involved in a crash at the North West 200.
"Having sustained significant injuries Ryan was air-lifted to the Royal Victoria Hospital and it was this air-lift intervention that Karen believes was crucial to the survival of her husband.
"I hope throughout my year in office as Lord Mayor, I will be able to help in whatever way I can whether through fundraising or raising awareness."
Speaking on behalf of Air Ambulance Northern Ireland Mr Ian Crowe said: "I am delighted the Lord Mayor has recognised the importance of charitable support for this new service. The County of Armagh has led the way so far in raising a generous portion of the expected £2.5 million required to run this essential lifesaving service each year.
"Both Liz and Karen have been great supporters and their commitment to Air Ambulance Northern Ireland has encouraged others to follow as it is in rural communities such as the Armagh City, Banbridge and Craigavon Borough Council area that will benefit greatly"
To find out more about Air Ambulance Northern Ireland, fundraising and how to donate visit www.airambulanceni.org
Sign Up To Our Newsletter