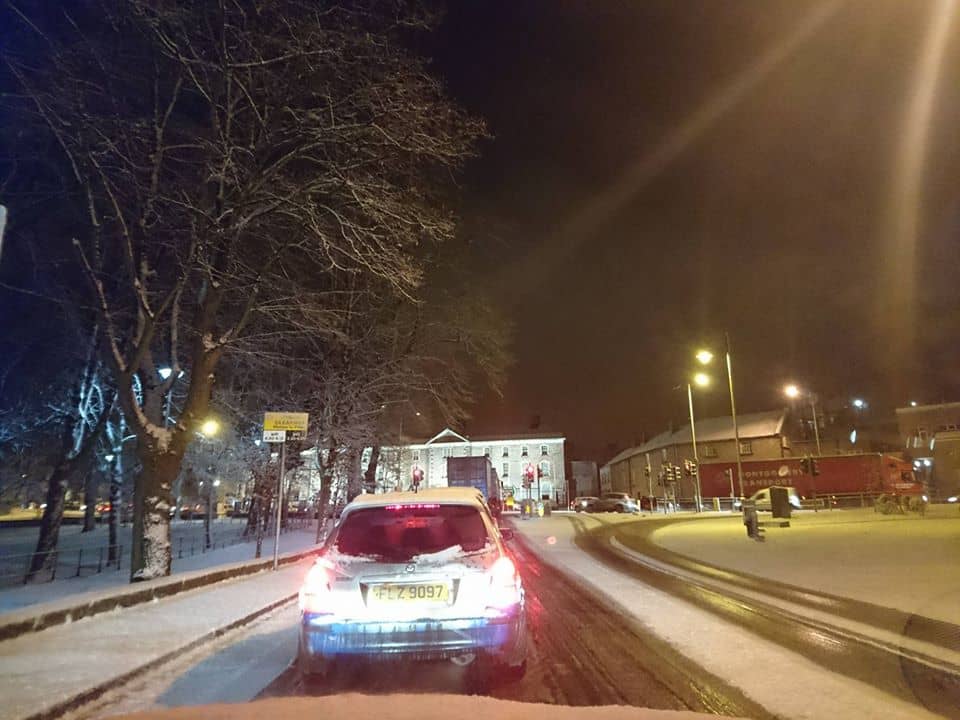 Heavy snowfall across Armagh has seen a number of accidents.
Driving conditions are described as hazardous and there are long tailbacks, with some reporting parts of Armagh City centre as being at a standstill.
A car has struck a wall close to Gough Barracks.
Police are at the scene and directing traffic.
There are also reports of an accident on the Keady Road.
It is understood a number of vehicles have been involved, but there are no further details at this stage.
Fire Service are also attending at Ardmore where it is understood another accident has taken place. Again there are long tailbacks.
Armagh folk have been taking to social media to warn other road users of delays and dangers.
One said: "Armagh is at a total standstill. Cars and lorries can't get pulled out at the top of the Mall and cars can't get up the hill at the Courthouse or Trian."
There are reports too of difficulties driving up Newry Road.
But one said the difficulties had brought out a generosity of spirit in local people and brought a smile to her face.

Having watched people"leaving their cars to help push other people up the hill while slipping themselves in the cold", she added: "It's not often you see such niceness!"
Elsewhere, heavy snowfall has seen vehicles getting stuck at Keady, among other places.
Some roads are already described as being impassable.
Driving conditions remain very treacherous in parts and more snow is forecast throughout the evening and into the morning.
Picture by Martin McCann
Sign Up To Our Newsletter