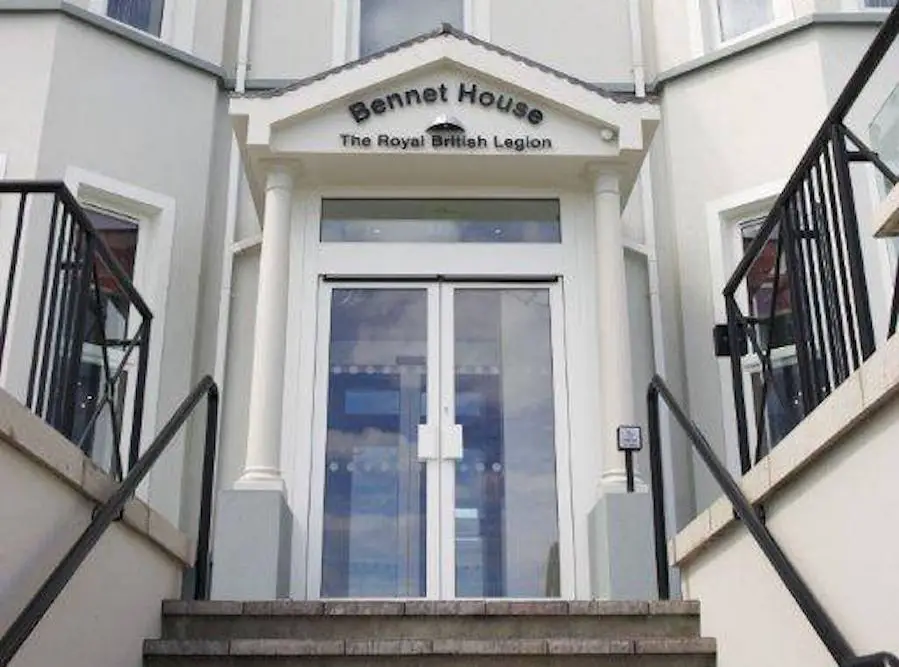 Council officers may be asked to intervene to try and bring some pressure to bear against plans to close the holiday breaks centre for armed forces personnel at Portrush.
Bennet House is one of four units to be earmarked to cease as a poppy break centre under plans announced by the Royal British Legion.
But Armagh City, Banbridge and Craigavon Borough Council might consider getting involved in the campaign to retain the coastal centre.
Bennet House is due to cease to provide the getaways for current and former army personnel from July.
A notice of motion will go to ABC Council's monthly meeting on Monday night.
The first of 2020, it will be brought by Ulster Unionist Alderman Glenn Barr, seconded by councillor Kyle Savage.
It asks council to step in and show its support.
The motion reads: "RBL break centres offer members of the armed forces community time away when they need it most and give veterans and their families the chance to spend time with the service community once more. It can also be an opportunity for much needed respite and relaxation.
"The Royal British Legion announced in February that it was considering closing Bennet House.
"This is obviously a very valued service here in Northern Ireland and indeed for those living within our borough, with the catchment area also covering the Republic of Ireland and Scotland.
"We would ask that this council write to the relevant Minister and request a meeting on behalf of veterans and their families, with the Royal British Legion and the Minister to keep Bennet House and the three other break centres at Weston-Super-Mare, Southport and Bridlington open."
The request to write will be actioned if majority support is received on Monday evening.
Sign Up To Our Newsletter