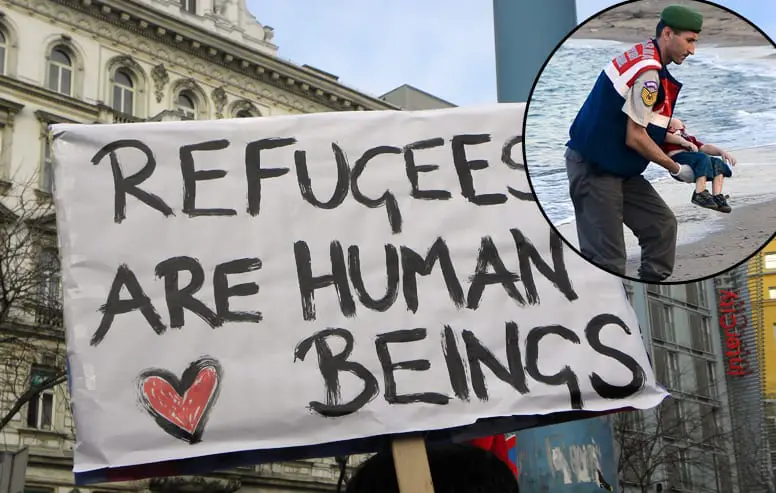 A motion calling for a special meeting of Armagh City, Banbridge and Craigavon Borough Council to discuss the refugee crisis has been passed.
As Deputy First Minister Martin McGuinness confirmed that the first of the refugees will arrive in Northern Ireland in December, the ABC Council has been considering the role it will play.
Sinn Féin Councillor Gemma Mc Kenna, who tabled the motion, welcomed the move.
She said: "With the refugee crisis unfolding throughout Europe, the people of this borough have responded with compassion and generosity.
"The passing of this motion sends out a clear message to the public, that as a council we recognise we have a role to play.
"Whilst the numbers coming into this borough may be small, it is important that council begin to examine how we can support the families that do come and how we can best integrate them into society."
Ms Mc Kenna added: "The special meeting will begin to look at how we as a council can assist refugees and also how we can assist communities in supporting the refugees further.
"The reality of the situation is that people are risking their lives in order to get to safety, when they arrive in a country they will have very little with them.
"It is vital that we explore what practical steps we can take in helping them. The message from the citizens of this borough has been very clear – 'Refugees are welcome here'."
Read more news:
Multi-million pound projects at 'advanced stage' – but more progress due!
Police say local businesses have fallen victim to UK-wide credit card scam
New Order to harmonise dog fouling penalties takes effect from today
Major retail investment proposed for south Armagh village
Appeal to parents to take responsibility for children after altercation
Three teenagers sustain injuries in tea-time stabbing incident
Become a member
Support local, independent businesses by becoming an independent member.
Become a member