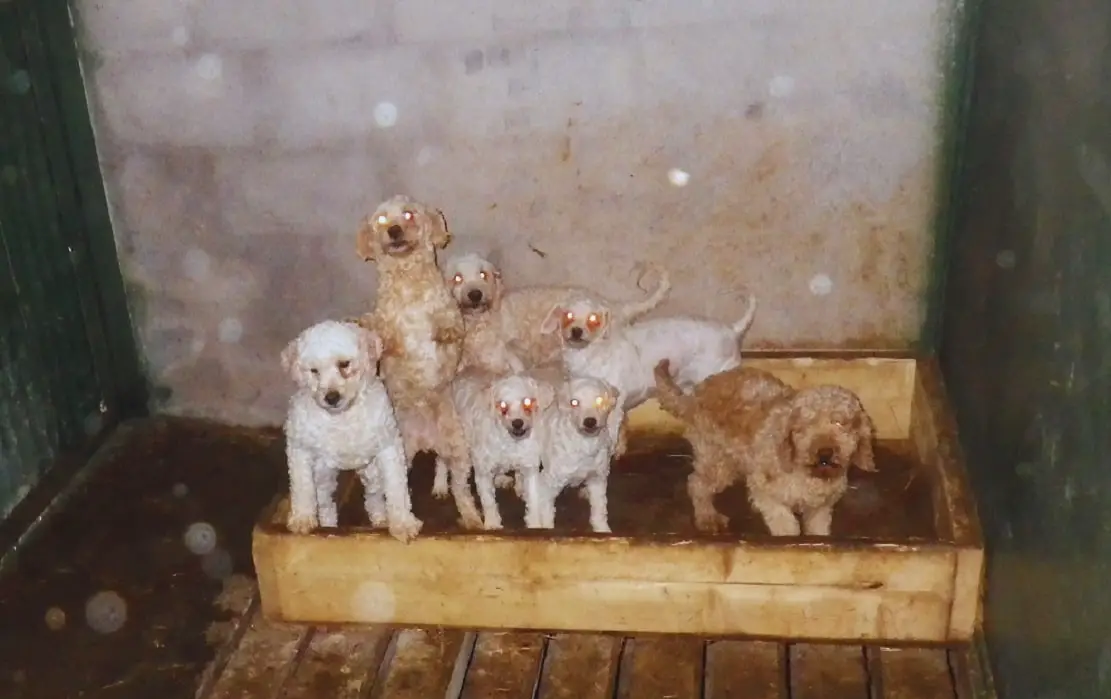 An illegal puppy farmer from Armagh who kept 49 dogs in 'inadequate, unsuitable and squalid conditions' has been ordered to complete 80 hours of community service and disqualified from owning animals for five years.
In addition to paying legal fees and court costs amounting to £330, District Judge Anne Marshall ordered Patrick Terrence Finn of Ennislare Road, who appeared at Armagh Magistrates' Court earlier this week, to cover £2,560 in costs incurred by ABC Council for the care of the rescued dogs.
At an earlier court hearing in June, the defendant pleaded guilty to operating a breeding establishment without a licence. He also pleaded guilty to causing unnecessary suffering and failing to ensure the welfare of animals.
The illegal puppy farm operation was exposed in November 2021 when Animal Welfare Officers and Dog Wardens from the Council carried out a joint investigation at the defendant's property during which they searched a shed and discovered 29 dogs of mixed breeds kept in foul-smelling and filthy conditions with no water or food.
Some were found in pens with heavily soiled bedding while others were kept in pens with bare concrete slabs. There were obvious signs of neglect, with the majority presenting with severely matted hair and overgrown nails.
As the investigation continued, a further three bitches and 17 pups were discovered in a separate poorly-ventilated outbuilding containing heat lamps with no natural light and no food and water. They too were found in appalling conditions, which exposed them to high levels of infectious and parasitic disease.
All dogs were immediately removed from the property after a vet assessed them to be suffering and in need of proper treatment and care. All dogs were subsequently rehomed with loving families.
Speaking after the court ruling, a Council spokesperson said: "This is one of the most serious cases of illegal puppy farming and neglect that we have come across in this council area to date. Hopefully this case brings into sharp focus the need for the public to work closely with the council to take action to stop animal abuse and combat the cruel trade of puppy farming.
"Anyone who truly loves dogs or animals in general needs to understand that using an unlicensed breeder to purchase a pet is effectively supporting an illegal business, often without any consideration of the welfare and environmental needs of the animals being sold."
They added: "Be on your guard when buying a puppy. Always buy from a responsible breeder who puts the health and welfare of the pups first. Always ask to see the mum interacting with her puppies in their place of birth. Look out for the warning signs and report any suspicious activity.
"By bringing illegal sellers to the attention of local authorities, you can help protect animals and give them the best start in life."
If you suspect anyone of animal cruelty or running an illegal breeding establishment, contact the Council's Animal Welfare Team on 028 3751 5800 or email animalwelfare@armaghbanbridgecraigavon.gov.uk.
Sign Up To Our Newsletter