It was the fervent wish of Tandragee motorcycle medic Dr John Hinds that Northern Ireland would have an air ambulance.
Just last month – only three weeks before his tragic death – he met with Stormont officials as he believed that the provision of an air ambulance was a "necessity".
Armagh I has been inundated with emails and messages via social media calling for the service to be introduced now.
And, what's more, the public are calling for an air ambulance to be named after Dr Hinds as a fitting and lasting tribute to an amazing man who did so much for so many.
Dr Hinds, a consultant at Craigavon Area Hospital, died at the Skerries 100 road race. He had been providing medical cover and was involved in an accident at a practice session on Friday night.
He sadly died in hospital in Dublin on Saturday morning, his family confirmed.
The 35-year-old, along with a colleague, travelled to motorcycle racing events over a large area and brought vital medical aid.
He saved countless lives during the course of his valuable work and tributes have been paid to his selfless dedication.
But it was for an air ambulance which he relentlessly campaigned, which Dr Hinds said would be a "game changer" for trauma provision.
One Armagh I follower said: "The biggest tribute of all would be to get an air ambulance in place for Northern Ireland and a dedicated emergency go anywhere paramedic trauma team established as a testimony to Dr Hinds' life and his medical expertise in saving others' lives. Let this be his lasting legacy."
And another said the air ambulance should be named after the Tandragee medic, adding: "He earned it!"
A petition has already been started to try and get the Department of Health at Stormont to introduce the air ambulance.
It was set up by John Allen, of Bishops Waltham in Southampton, and states: "Let's push ahead with Dr John Hinds' campaign to get an air ambulance off the ground for Northern Ireland… As he no longer can.. A Lasting Tribute for an Exceptional Man.. RIP Doc Hinds."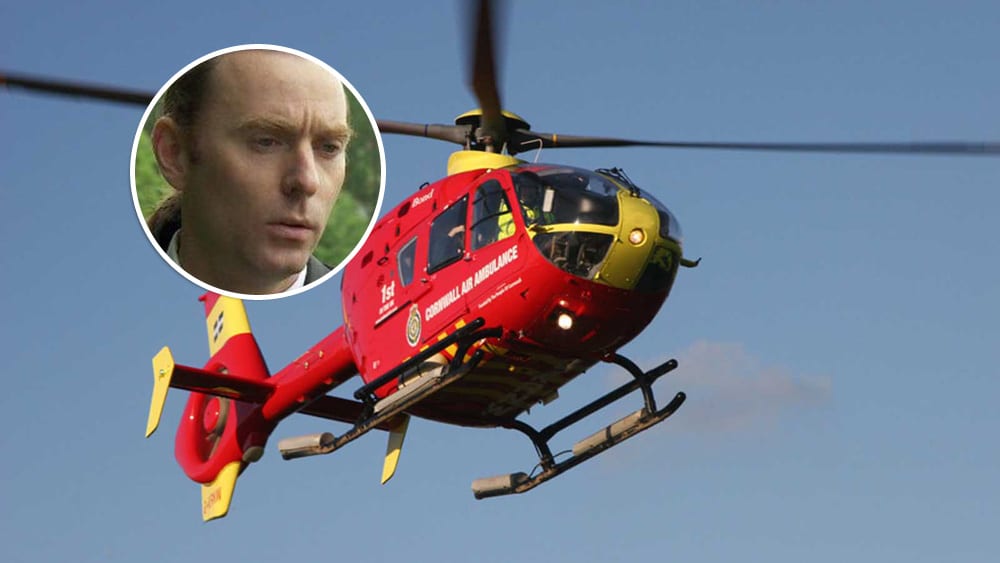 Mr Allen says he found it "quite incredible" that Northern Ireland still does not have an air ambulance facility.
In his petition to the health authorities here, he points out: "The work that my local service does in Hampshire and all of the other regions is truly remarkable.
"Dr John Hinds was well known in the Irish road racing scene, as well as the NI Health Service, and a strong advocate of such a service."
He says it would be a "fitting memorial to a true legend".
Health Minister Simon Hamilton – who last night led tributes to Dr Hinds – has already been involved in discussions on the service.
Dr Hinds – speaking to the BBC last month – said it was vital it is introduced, adding that "every other UK trauma network has an air ambulance providing enhanced care at the scene, and safe transfer to a trauma centre".
Read more news:
New £1.5 million Irish centre given planning approval
Unique 'flying doctor' John Hinds killed at Skerries road race
Fears for accident as confusion reigns over Banbrook traffic directions
County Armagh post office targeted in early morning robbery
Orange Hall arson slammed as 'despicable sectarian attack'
Sign Up To Our Newsletter