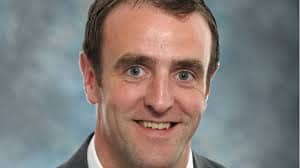 More than 300 jobs at the eight DVA offices across Northern Ireland are to go in a move to centralise vehicle licensing services.
The majority of the positions are based in Coleraine, Co Derry, with additional officers in Armagh, Ballymena, Belfast, Downpatrick, Enniskillen, Londonderry and Omagh.
Environment Minister Mark H Durkan said he was "outraged" at Thursday's announcement and it would have a knock on affect on 500 jobs with around £22million taken out of the local economy.
He added: "This is devastating news for all the hard working staff of the DVA and their families.
"Motorists in Northern Ireland are accustomed to getting a very high standard of service from the DVA and no doubt this will be significantly affected when the service is delivered remotely from Swansea.
"The dedicated staff in DVA will also feel completely betrayed by this decision.
"They have consistently demonstrated their efficiency, hard work and commitment, producing customer satisfaction levels of over 97%.
"During the public consultation on these centralisation proposals, the motor trade and the motoring public demonstrated their overwhelming support for retaining local delivery of vehicle licensing and confirmed their high regard for the work of DVA.
"This announcement completely ignores all of these facts.
"This is purely a narrowly focused cost-cutting exercise made with no regard whatsoever for standards of service, the impact on customers, or the wider impact on the economy of Northern Ireland and, in particular, of Coleraine.
"I have consistently made it clear to ministers in London that there is no justification for the centralisation of these services and jobs in Swansea.
"In these representations I have had the full support of all of my ministerial colleagues and of MLAs, councillors and others right across the political spectrum.
"This decision represents the loss of funding for over 300 jobs, 235 of which are in Coleraine and an assessment by independent economists estimates that the knock-on impact will equate to the loss of around 500 jobs and will remove £22million from the economy.
"The First and deputy First Ministers emphasised this point to David Cameron at the economic conference in Belfast in October, pointing out the inconsistency of the London Government promising to assist the Executive in stimulating and developing the economy of Northern Ireland on the one hand and imposing a crushing blow like this with the other.
"It begs the question what assistance are they really providing to the north's economy beyond honeyed words."
Speaking on today's announcement that all DVA offices in the North of Ireland are to close, MP for Newry Armagh Conor Murphy said: "Today's announcement that 300 jobs across the North are to be lost is a huge blow to the local economy.  In my own constituency the DVA Office in Armagh is affected with staff located there also facing redundancy.
"Today's news, preceded by last month's announcement that HMRC jobs in the North are to be lost, makes it plainly obvious that decisions made in Westminster are often to the detriment of the people of the North.
"I hope that these staff can find alternative employment but this is no doubt an extremely bad day for our local economy."
Read more news:
Pretty Armagh teen accused of making bombs for dissident terrorists
No court appearance for man in alleged sex slavery case
Murder trial: Two men admit manslaughter of Armagh man Lee Smyth
Police legal delays to Bleary man's inquest branded 'farcical'
Development proposal raises hopes for new-build Markethill High
St Patrick's Grammar, Armagh to end academic selection with St Brigid's High School to close completely
House fire in in county Armagh being treated as arson attack
Free Giveaways and Newsletter
Become an Armagh I member – for FREE – for all our great giveaways and regular newsletter. Sign up here.