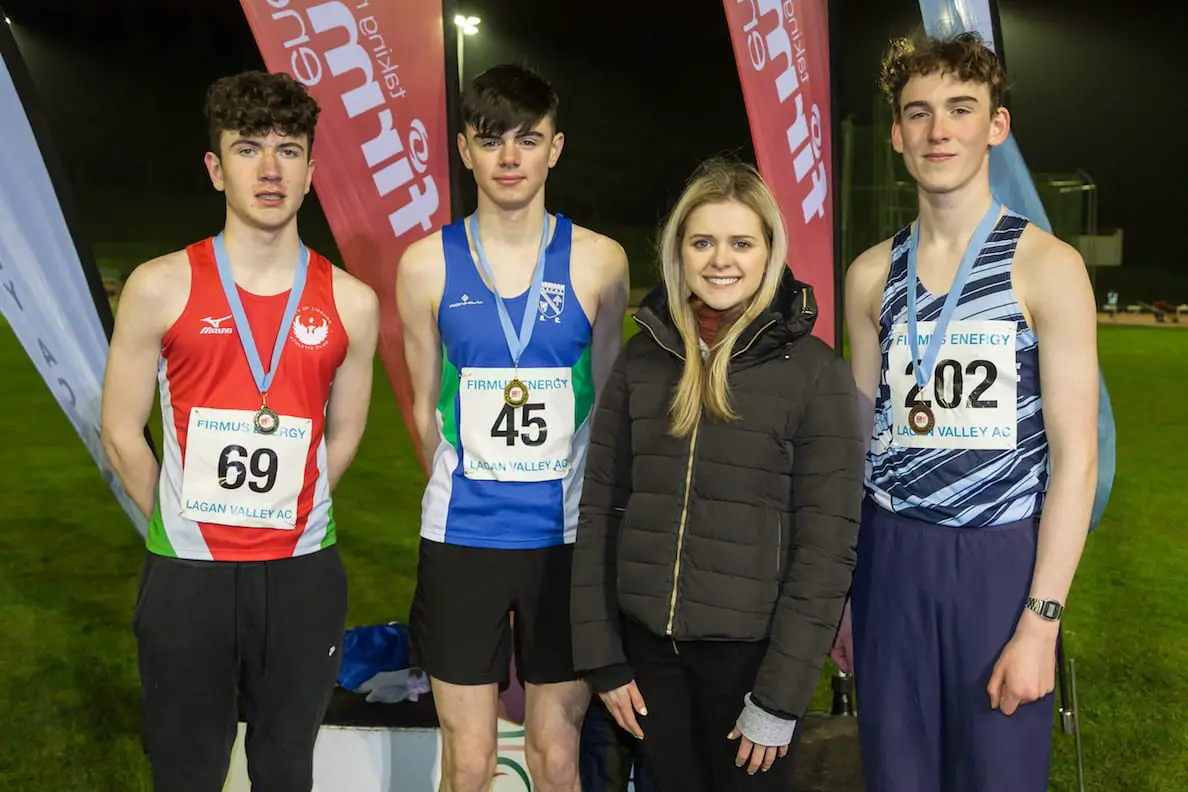 The first event in this year's Firmus Energy Fab 5 series saw more than 250 athletes take part in various track and field events at Mary Peters Track in Belfast.
Organised by Lagan Valley Athletics Club, Northern Ireland's largest athletic series is open to all young people aged eight and up.
The first of the series took place last Thursday evening and saw local athlete Odhran Hamilton from Armagh Athletics Club take first position in the U15 Boys' 800m with a time of 2 minutes 10 seconds.
Odhran was followed by Finlay Stewart who took second place with his time of 2 minutes 25 seconds and Luke Monaghan in third place with a time of 2 minutes 27 seconds.
John Glover from Lagan Valley Athletics Club, added: "It was great to see such a big turnout for the first of the 2018 series which was helped by the dry, if not cold conditions.
"We had such a varied group of athletes ranging in age from eight to 45-years-old. That is what makes this event so popular, it is open to everyone to come along and try his or her hand at a new discipline.
"The next in the series takes place next Thursday, April 26 and I would encourage anyone who has an interest to come along and see what it's all about".
Angeline Murphy, Marketing Manager at firmus energy, who attended the opening event said:
"We were pleased to renew our partnership with this popular competition and it was great to see so many athletes turn out for the first of the series, which included a number of first time participants. It is testament to the reputation of this series that the numbers continue to grow and it is also pleasing to see such a wide range of ages taking part".
Open to all budding athletes, both beginners who would like the opportunity to try out new track and field events and more serious competitors, who are offered a chance to go up against other skilled athletes from across Northern Ireland.
Online registration for the next event in the Firmus Energy Fab 5 Series, which will take place on Thursday 26th April, is now open.
For more information and to register for the event, visit the Firmus Energy Fab 5 Facebook page or www.laganvalleyac.co.uk and click the 'firmus series' tab, where the £3 entry fee to each event can also be paid.
Sign Up To Our Newsletter