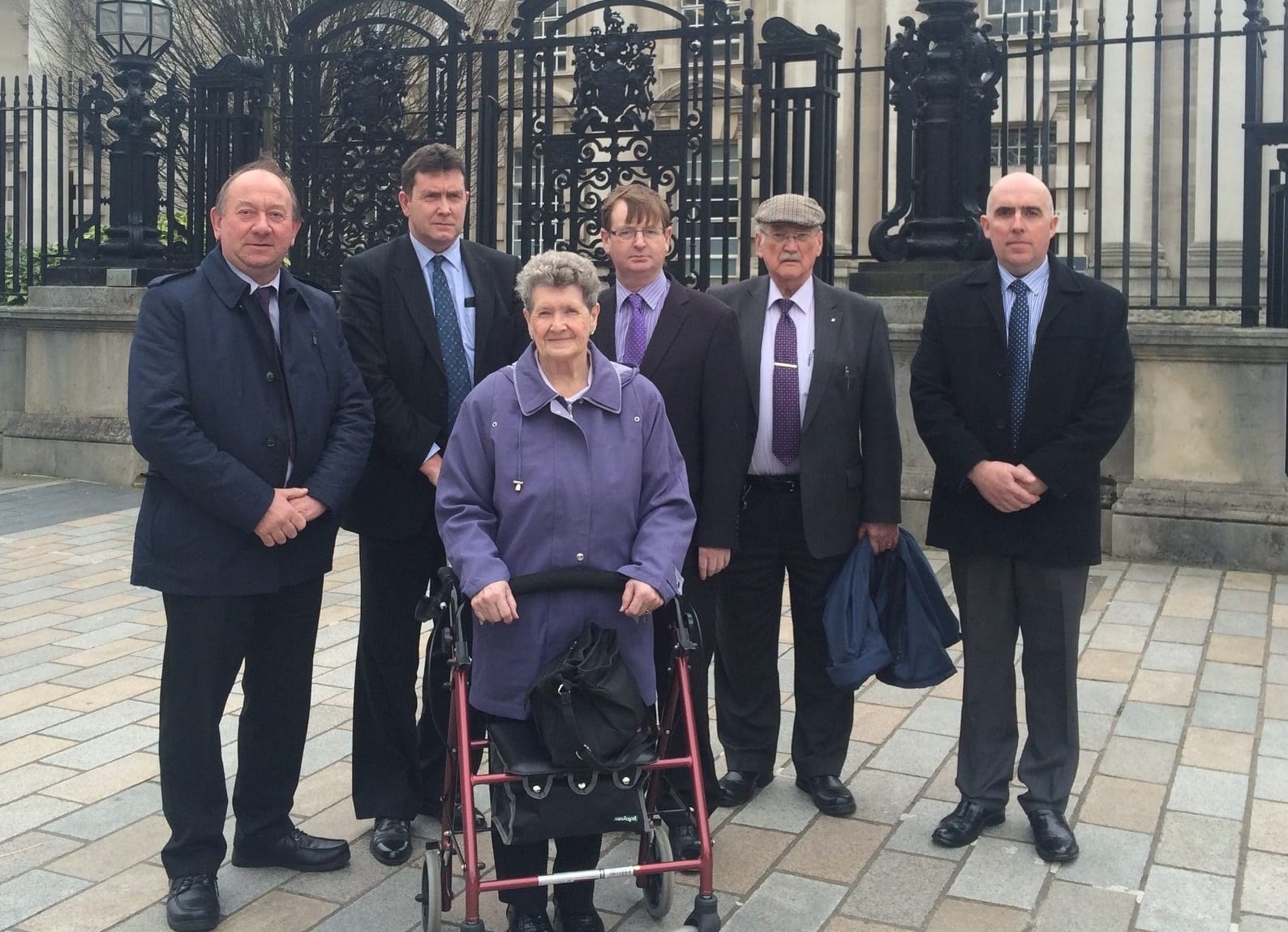 An 88-year-old county Armagh woman has ended her High Court challenge against the Equality Commission to a playground being named after an IRA hunger striker.
Earlier this year Bea Worton was granted leave to seek a judicial review against the Equality Commission and a local council over the decision to continue to call the park in Newry after Raymond McCreesh.
The Commission withdrew their previous decision to back the naming of the park, however, the case against Newry, Mourne and Down District Council still stands but has been adjourned for six weeks.
Ms Worton's son Kenneth was one of 10 people massacred by the IRA at Kingsmill, south Amagh in 1976.
She was left shocked and outraged by the insensitivity of the playground decision.
McCreesh was one of 10 IRA prisoners who died in the hunger strike in the Maze Prison in 1981.
It is understood that the Equality Commission has gone back to the Council and asked them to take further steps.
William Irwin MLA, who has supported Ms Worton's case, said: "I understand that the element of the case against the Equality Commission has been ended as the Commission itself has since changed its position and is requesting that the Council look again at their decision and take further steps."
He added: "The case against the Council remains live and will be brought forward again in six weeks. In the interim the case remains very much a concerning issue and I am very keen to see how the new Council deals with the park naming. There is a weight of expectation amongst the public and also amongst a significant body of Councillors in the new Newry, Mourne and Down Council that the matter must be resolved and a resolution and renaming must be the Council's immediate focus."
BREAKING: A grandmother has ended High Court action against Equality Commission over a Newry playground being named after IRA hunger striker

— Chris Hagan (@hagan_utv) October 11, 2016
More to follow.
Read more news:
Families increasingly distressed as thefts mount up in rural community
New Tandragee graveyard recommended for approval two years on
Armagh church looks to future with major new £550,000 complex plan
Keady company to invest over £1m and create 'many new jobs'
PSNI praise public for help in identifying CCTV images
Man kicked, punched and stabbed in the head in frenzied attack
Pervert foster carer preyed on young girl who saw him as a father figure
Major lottery award for head injury charity to help survivors like brave Moya
Warm tributes follow passing of schools poetry competition founder Bert Mackrel
Newsletter
Sign up for our weekly newsletter here.