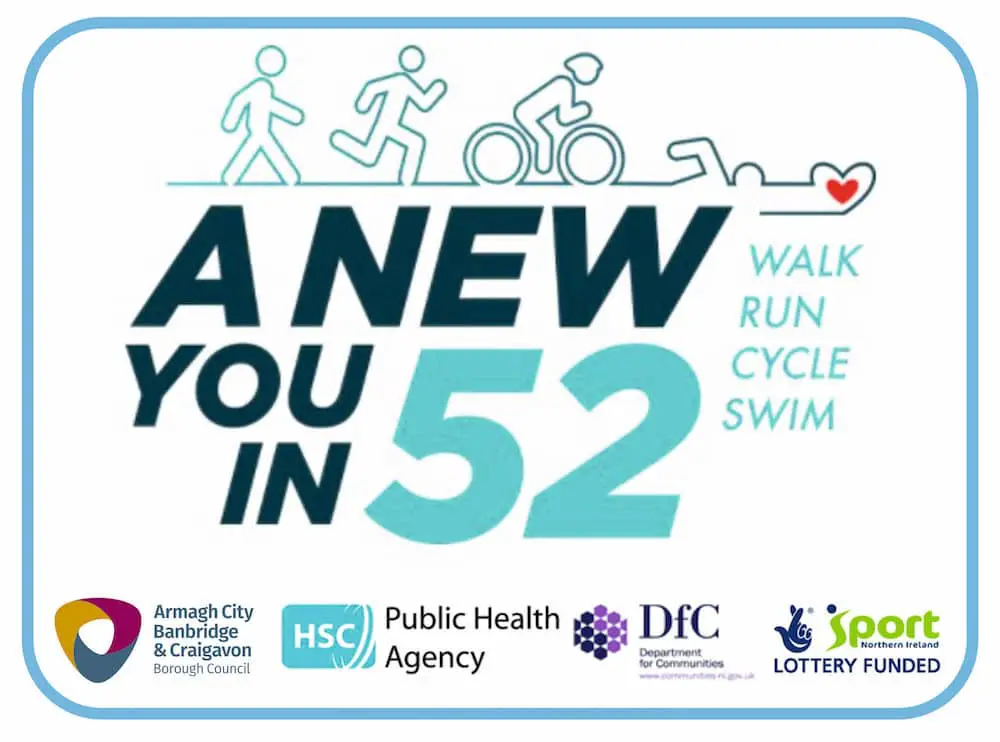 This month sees the welcome return of Armagh City, Banbridge and Craigavon Borough Council's unique 'New You in 52' fitness programme, which is designed to motivate and support participants to achieve their own desired health and fitness goals over the course of a year.
'New You in 52', which combines popular running and cycling activities such as Couch to 5K and Sofa to Saddle with open water swimming and walking, has been hailed a tremendous success in spite of the Covid-19 pandemic.
To encourage a swathe of new participants to sign up to take part in this year's programme before the first sessions commence on Tuesday 13 October, past participants share their own personal experiences about how the programme helped boost their overall health and change their lives for the better.
One participant credited the programme for 'seriously improving her mental health' and provided much needed 'headspace' after her son was diagnosed with a serious heart defect.
Another who joined the programme to see if exercise and weight loss could help as she was 'in considerable pain when standing and walking' said she has gone from 'barely being able to walk around the park at the start to completing a triathlon at the end'.
An older participant who suffered with lower back pain said the course was 'perfect for a gradual reintroduction to exercise' and said she can now run for 30 minutes whereas before she was 'breathless after walking to the end of the street'.
Another who dieted for years said the course helped her to 'lose over two stone and learn to enjoy exercise' which has resulted in 'a lifestyle change rather than a short-term fix'.
Another who has gone from 'a couch potato to a motivated runner' praised the fantastic team of coaches.
Everyone agreed that the programme offered great value for money and said they would sign up again as they got a lot out of it both physically and mentally.
The Council is delivering three groups so that as many people as possible can fit the twice-weekly sessions into their busy schedules.
The first two groups start on Tuesday 13 October and run every Tuesday and Thursday at 6.30pm or 7.30pm. The third group commences on Wednesday 14 October and runs every Wednesday and Friday at 10am. The group choose at the time of booking their time slot for the duration of the course.
The programme offers excellent value for money at less than £1.70 per session. The total cost for the year is £180, with participants required to make four quarterly payments of £45 in October, December, April and July.
Activities will be held in Portadown People's Park, South Lake Leisure Centre and Craigavon Watersports Centre.
The programme is supported by the Department for Communities, Neighbourhood Renewal, Building Sustainable Communities Programme and Sports NI Everybody Active Programme.
Register now for 'New You in 52' at getactiveabc.com/hw_programs/a-new-you-in-52-weeks/
If you require information about the programme, email brenda.fegan@armaghbanbridgecraigavon.gov.uk
Sign Up To Our Newsletter