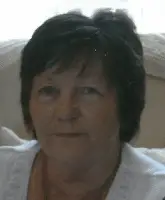 1st Anniversary
In loving memory of a dear mother, grandmother and great grandmother died September 20, 2022.
We shared so much together,
Laughter, joy and tears,
Now all we have are memories,
Of all those passing years.
Deeply loved and always remembered by Sharon, Stephen, Kieran, Linda, Janice, Gary, Geraldine, Martin, brother Joseph, sister-in-law Bernie, and entire family circle.
Anniversary Mass Wednesday September 20, Saint Malachy's Chapel at 7.30pm.
Click here to place a family announcement 
Sign Up To Our Newsletter