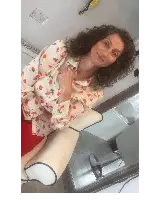 Terris, Colette. The family of the late Colette Terris whole heartedly thank all our relatives, friends and neighbours who sympathised and supported us on our recent bereavement of Emer's dearly beloved mummy, Mairead's daughter, our sister, our auntie and our dearest friend.
Our heartfelt thanks to the nurses and doctors who helped Colette. A special word of thanks to Fr Peter McAnenley for Colette's Requiem Mass, which was beautiful and fitting for the loving and vibrant lady that she was. To Cathy Kelly and Colette's family, for bringing their gifts of music. A special word of thanks to all at Martin Kelly's Funeral Directors for the professional and dignified manner in which they carried out Colette's funeral arrangements and for their gentle care and respect. Sincere thanks to Lakelands Crematorium in Cavan for the professional and dignified manner in which they carried out Colette's cremation, which allowed the family to speak about and celebrate Colette with music that she loved.
A particular word of thanks to The Navan Centre, Cordelia's take away and Bernie from Trimprint. A special thanks to George and Michelle and the Staff of 4C for providing the beautiful refreshments after Colette's Requiem Mass. To all those who helped Emer at home, those who brought food and refreshments, those who brought mass cards, floral tributes and comforting words – we thank you for your kindness and support. To all those who joined us at the Requiem Mass and at Lakelands Crematorium to celebrate Colette's life – we thank you dearly.
Lastly, to Colette, who taught us all so much about courage, grace and strength in the face of adversity. Thank you, mummy, for the beautiful soul and best friend that you were to me. May we live our lives in a way that would keep you smiling. Grá mór, go deo.
We as a family, trust that this acknowledgement will be accepted by all as a token of our most sincere appreciation and heartful gratitude during our time of grief.
Colette's Months Mind mass will be celebrated on Wednesday March 15, at 10am in St Patrick's Cathedral Armagh.
Contact us via email marketing@armaghi.com and our dedicated team can help you choose a fitting tribute.
Sign Up To Our Newsletter