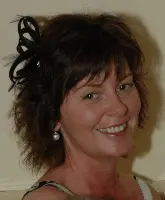 McAuley, Bronagh (Carrickmacross, formerly Keady). The son and daughter and extended family of the late Bronagh McAuley wish to thank everyone for their sympathy during our recent sad bereavement.
We were very grateful to everyone who helped in any way, attended the wake and the removal to the Chapel and the Funeral Mass.
To those who sent or brought mass cards, sent messages, made phone calls etc, and to those who brought food to the wake, thank you so much. Your support has helped us through a very difficult time.
We wish to thank the emergency services in Carrickmacross who assisted on the day of Bronagh's passing, and to Deerys who assisted with removal to Drogheda hospital.
We also wish to thank Fr McKeever (Keady) who assisted with prayers at the house and who celebrated her funeral mass, and for all his spiritual guidance over those days.
We wish to thank Catherine Grimley Hughes and her accompanist Dermot McCusker for the beautiful music at the funeral mass.
We are very grateful to Mone Funeral Directors and especially to Bridget for the sensitive and professional manner in which she carried out the funeral arrangements, and nothing was too much bother.
Lastly we wish to thank the staff of the Caledonian Keady for refreshments after the burial.
The Holy sacrifice of the mass will be offered for all your intentions.
Bronagh's months mind mass is on Monday November 28 at 7pm in St Patrick's Church Keady.
Contact us via email marketing@armaghi.com and our dedicated team can help you choose a fitting tribute.
Sign Up To Our Newsletter