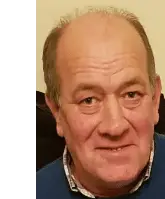 Shilliday, Brian. (Rathfriland) The Daughter, Son in-Law, Grandson and Partner Anna of the late Brian Shilliday wish to thank those who called at the home, telephoned, sent cards and gave donations to Portadown Wellness Centre.
To all the kind friends, neighbours and family who went above and beyond to support Brian during his difficult times of need.
Trusting this acknowledgement will be accepted as a token of our sincere appreciation.
Jillian, Jonathan, Ollie and Anna.
Contact us via email marketing@armaghi.com and our dedicated team can help you choose a fitting tribute.
View other announcements here
Sign Up To Our Newsletter