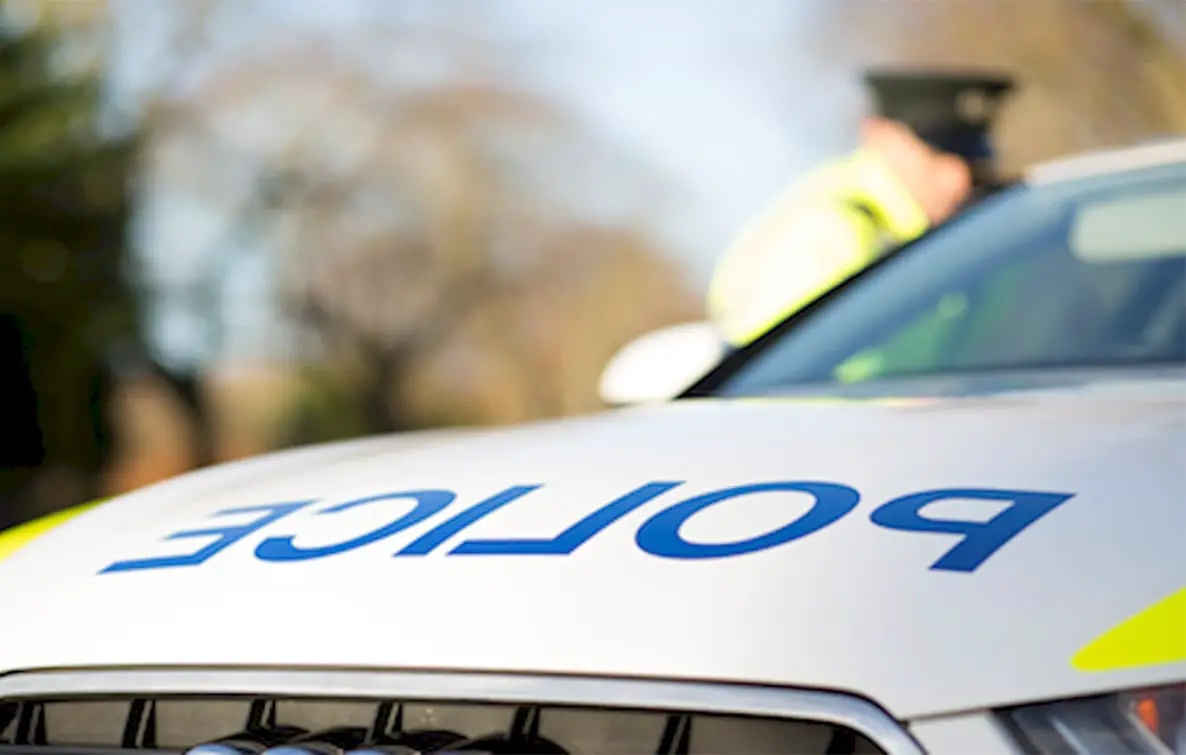 A man who took all his medication at once has been handed a 15-month ban for driving whilst under the influence.
Court heard the 34-year-old took anti-depressants, anti-anxiety medication and sleeping pills the morning of the offence earlier this year.
Raymond Martin Coyle, of Henderson Park, Dungannon pleaded guilty to driving whilst unfit through drink or drugs, driving without due care or attention, failing to provide a specimen and criminal damage.
Craigavon Magistrates' heard on Wednesday that on May 23 at around 5.30pm police were alerted to a two-vehicle collision on the Upper Church Lane, Portadown, near the Seagoe Hotel.
At around 6pm officers on patrol saw an Audi A4, which was involved in the collision, on Bridge Street, Portadown, with the defendant standing in the middle of the road.
It was noted that another male was in the vehicle as police approached Coyle.
He told officers he had been driving the car and that he was currently on court bail.
Officers observed that the defendant's eyes were glazed and that he was unsteady on his feet.
Coyle was taken to Lurgan Custody Suite where he failed to provide a specimen.
As he was charged with driving whilst unfit the defendant told police he had taken his medication but had not consumed any alcohol.
When cautioned on his careless driving he stated: "Is that caught on camera?"
When the defendant was later interviewed he said he had collected the car from Larne and gone to Crumlin to pick up a friend before heading to Portadown.
Coyle told police he had little memory of the road traffic collision saying he had a bad memory due to years of drug use.
Defence counsel stated the defendant had taken all his dosages of medicine at once.
It was heard this included; anti-depressants, anti-anxiety medication and sleeping pills.
Court also heard Coyle admitted to smoking cannabis the day before this incident.
Defence counsel said that whilst in custody her client gave one breath sample and one urine sample but was unable, when requested, to give a second urine sample.
She accepted Coyle had a significant record but stated this related to a "certain period in his life" and he had no other live charges.
It was heard the defendant was currently engaging with probation, attending Carlisle House for addiction problems and was about to begin community service work.
Coyle was handed a 15-month driving ban and ordered to pay a fine of £650, along with the offender's levy of £15, within 20 weeks.
Courts
A Craigavon man who assaulted his now ex-partner twice in quick succession has been...

A Portadown man has been given six months to show a judge he has...

A Portadown teenager who chased several people with a hatchet has been sentenced to...
EVENTS CALENDAR
1
2
3
4
5
6
7
8
9
10
11
12
13
14
15
16
17
18
19
20
21
22
23
24
25
26
27
28
29
30
31
Entertainment News
Rising band The Sherlocks wowed a packed house with an intimate gig in Armagh...

Armagh will once again celebrate its storied past this November with its four-day Georgian...