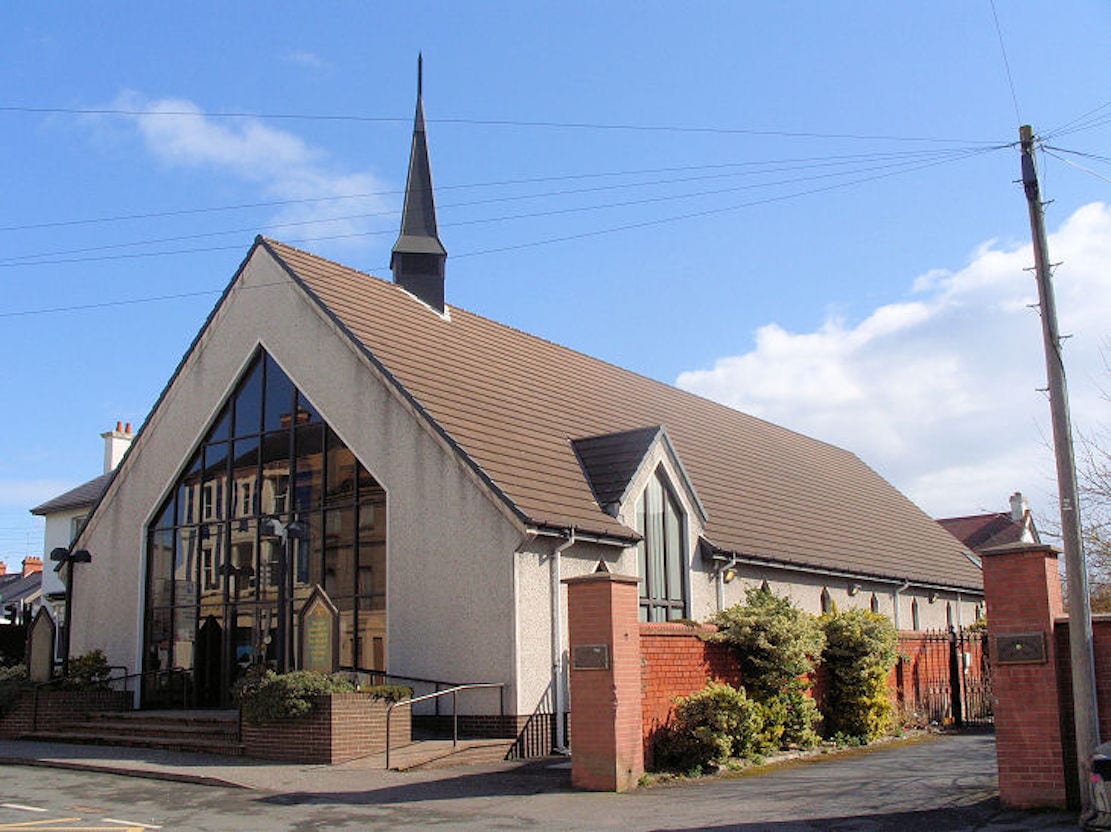 A Belfast man who stole from a Portadown church has been handed a suspended sentence from a judge who said she hopes it will "discourage" him from coming back to Armagh.
Paul Martin Kerr, 45, of College Green, appeared at Craigavon Magistrates' Court on Friday for the purpose of a pre-sentence report.
The incident occurred on August 20, last year, at 6.42pm when police were called to a theft from Portadown Baptist Church of a set of church and car keys.
Officers later caught the defendant, who fitted the description given by witnesses, to the theft.
Kerr was shown CCTV footage which showed him lifting the keys from a box near the entrance door and when interviewed he gave a full admission.
The defendant told officers he had no intention of doing anything with the keys.
District Judge Bernie Kelly asked the defence "what was a man from Belfast doing in the Craigavon area?".
They explained the defendant did not know how he came to be where he was as he has an alcohol problem but the state he was certainly not staying in the area.
Judge Kelly commented that she could not put restraints on his alcohol intake or to control his movement.
Defence counsel told court Kerr accepted that he was intoxicated at the time, adding that the report also showed a gambling addiction in recent times.
They went on to say that they felt a community-based order would be the most suitable sentence for the defendant.
Judge Kelly told the defence there were three criteria she would look at when sentencing "A: charge, B: circumstance and C: record".
She went on saying this was a "very nasty offence, stealing items from a church" and it was made worse by the fact Kerr was "not a native and had to travel some distance to commit this crime".
The defendant was sentenced to six months in prison suspended for two years which Judge Kelly hoped would "discourage" him from coming back to the county of Armagh.
Courts
A Craigavon man who did not have the relevant insurance to deliver pizza has...

A Moy man who drove his girlfriend's car whilst she was on holiday has...

A Lurgan man who failed to complete his 150 hours of community service has...
EVENTS CALENDAR
-
-
-
-
-
1
2
3
4
5
6
7
8
9
10
11
12
13
14
15
16
17
18
19
20
21
22
23
24
25
26
27
28
29
30
Entertainment News
A darkly comical and deeply moving new play, 'Cracks', takes to the stage at...

Dead funny comedy awaits theatregoers at Armagh's Market Place Theatre on Wednesday, September 19...