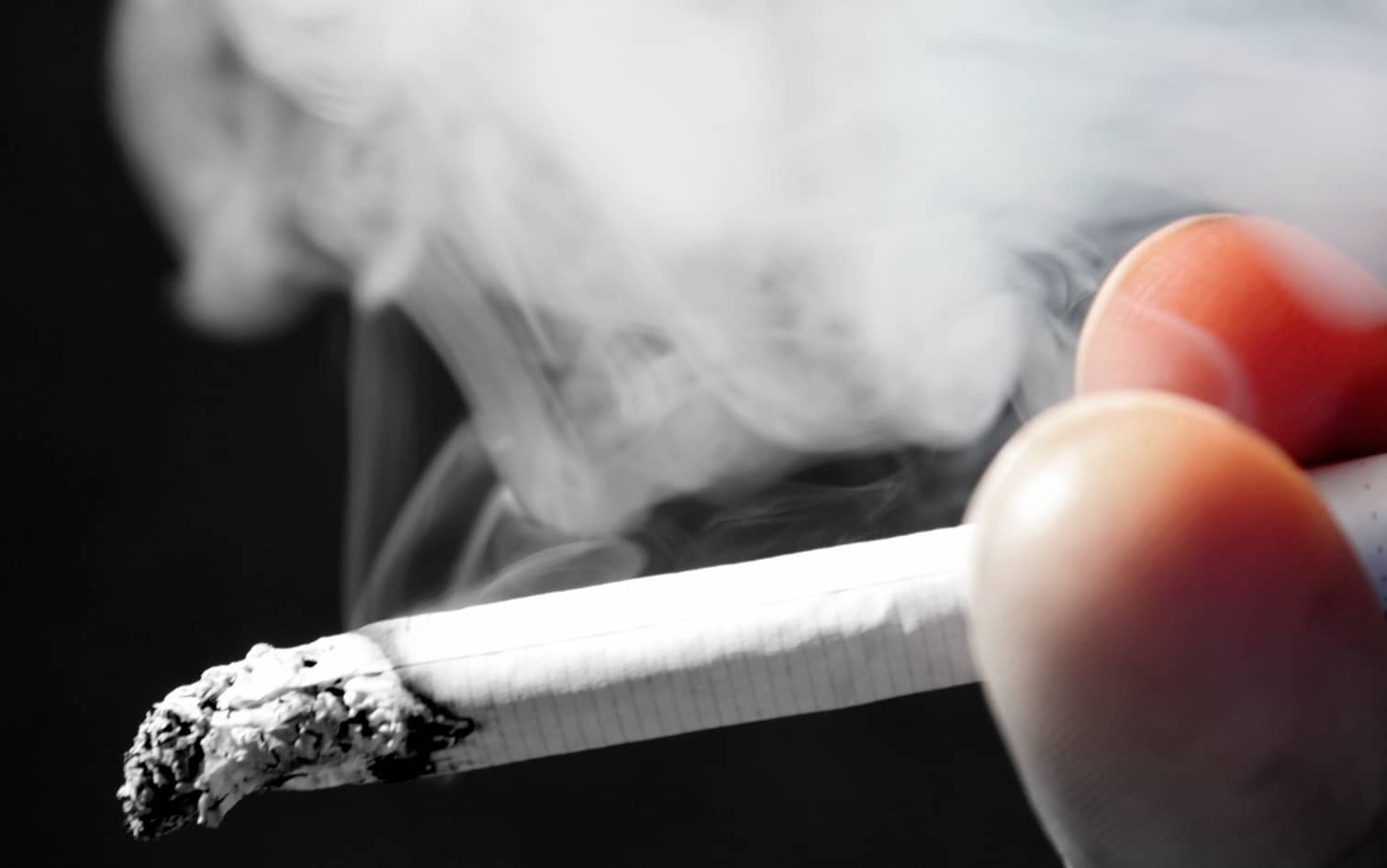 It is 10 years ago today that Northern Ireland's workplaces became smoke-free.
On that day it became an offence for any smoker to light up within the confines of their workplace.
And that included work vehicles.
These are rules which have been quite strongly enforced.
But fortunately most have had the good grace to accept the change-over and abide by it; some would say that it actually has helped them to kick the habit.
There had been claims that pubs here would be forced to close as a result of the ban imposed. Most, however, have adapted and provided smoking facilities. Again there is the argument that it brought non-smokers back who previoulsly felt unable or unwilling to spend their evenings in a smoky environment.
The overall extent of the change on the licensed trade cannot be quantified for certain. The availability of cheaper alcohol on supermarket shelves also had a certain effect.
The habit of people going, home, however, with the smell of smoke on their clothes has been a welcome one.
Much has changed and even greater strides taken to push the boundaries against smoking since.
Since the introduction of a ban on smoking in workplaces, even further moves have been put in place to restrict tobacco use, including laws preventing the display of cigarettes and tobacco-related products for sale and a ban to be introduced on smoking in cars with babies and young childen.
Cancer Focus NI tweeted today to mark the anniversary of a smoke-free decade with a simple: "Whoopee!"
NI marks 10yrs #smokefree workplaces today – whoopee! @bbcradioulster @BBCnireland @CoolFM @smeeho7 @goQradio @U105radio pic.twitter.com/dKb0kBPgYi

— Cancer Focus NI (@CancerFocusNI) April 30, 2017
Courts
A Lurgan man who allegedly told his ex-partner "if I go to jail I...

A Magheralin man who claimed a knife he had with him on a night...

A Loughgall man charged with being unlawfully at large after failing to return from...
What's On
Armagh woman Grainne O'Neill will be hosting an event 'Recharge You' at the Canal...

Come along to Northern Ireland Opera's 'Imagine!', at Armagh's Market Place Theatre on Saturday,...