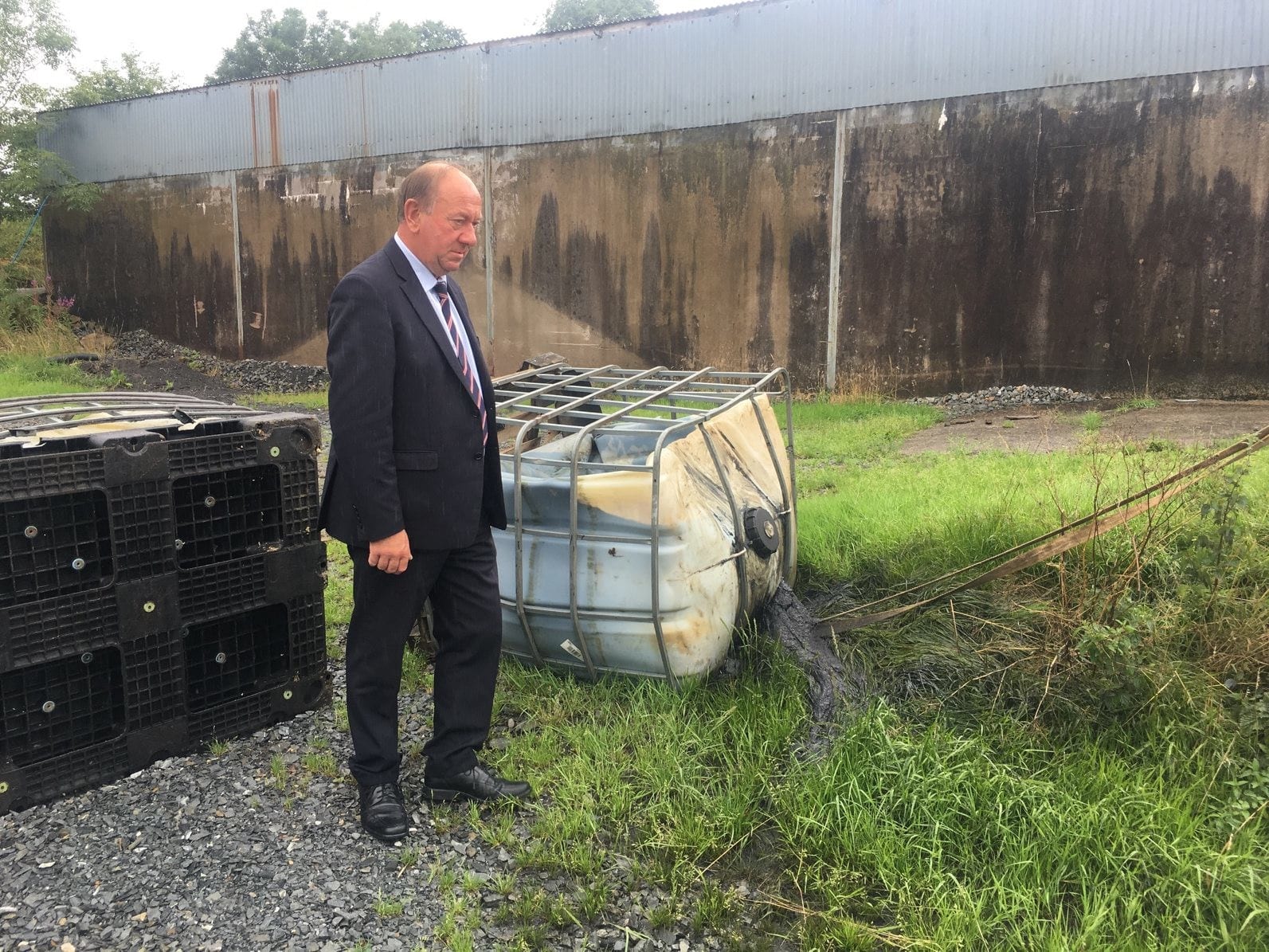 Those responsible for dumping toxic waste close to Keady have been branded "beneath contempt".
And there have been calls for greater actions to try and catch the culprits and haul them before the courts.
The latest incident saw a pod of toxic waste – the byproduct of illegal fuel laundering – abandoned on the Upper Darkley Road.
Newry and Armagh MLA William Irwin visited the scene and said the incident had presented a "significant risk to the environment".
"This is a very concerning incident and those behind this dumping are beneath contempt and do not care one bit for the environment or for the health and safety of the wider public," said the DUP Assemblyman.
"It is a criminal act to dump this toxic waste and also a criminal act to launder fuel and with this type of toxic sludge leaching into the earth polluting the soil, the authorities should be taking a much greater interest in this matter.
"It seems these criminal thugs can get away time and time again with dumping cube after cube of this most highly dangerous toxic substance on our roadsides and it appears that nothing can be done about it."
Branding the situation "scandalous", Mr Irwin added: "It is high time the PSNI, HMRC and the Environmental Crime units cracked down on this highly dangerous activity and put those responsible for these toxic waste crimes behind bars where they belong."
Courts
A man was caught in possession of Class A, B and C drugs after...

A man has been sentenced to two months in prison after posting a menacing...

A Lurgan man who apologised in court after being caught with cannabis has been...
EVENTS CALENDAR
1
2
3
4
5
6
7
8
9
10
11
12
13
14
15
16
17
18
19
20
21
22
23
24
25
26
27
28
29
30
31
Entertainment News
The Market Place Theatre in Armagh is set for a spooktacular week of thrilling...

Rising band The Sherlocks wowed a packed house with an intimate gig in Armagh...