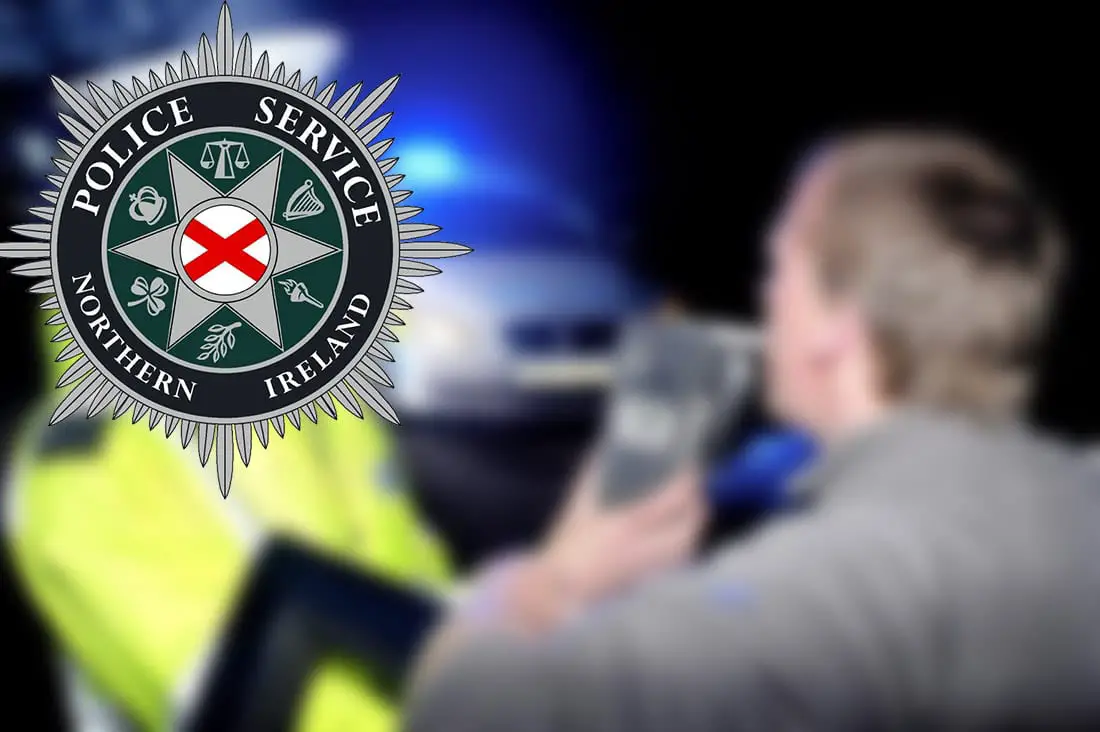 Police called to the scene of a ollision involving a stolen car said the driver was almost five-and-a-half times the legal drink drive limit.
He has now been charged with a range of offences as a result of the incident in January.
Blood tests were taken at the scene and the results, according to police in Craigavon, showed a reading of 188mcgs – well over five times the 35mcgs legal limit.
The collision happened at around lunch-time.
Police found the vehicle had struck a hedge and the man was arrested on suspicion of drink driving.
After the return of blood tests he has been charged with offences including drink driving, aggravated taking and driving away, no insurance, driving whilst unaccompanied, failing to display L plates, dangerous driving, failing to stop, failing to report, and failing to remain at the scene of a road traffic collision.
A passenger was arrested for allowing himself to be carried in a stolen vehicle.
Police say both will appear in court in due course.
They have also made a social media appeal and asked anyone who suspects others of drink driving to report it.
"If you think you see someone drink driving, don't wait until they crash," said a spokesperson. "Phone us immediately. Don't be afraid to use 999 either. Next time it may not be a hedge, but a child."
Courts
An NI Water employee who threatened to close down a Co Armagh car wash...

A Hamiltonsbawn childminder who stole her employer's bank card has been given an absolute...

An Armagh mother who claimed she shoplifted because of her child's "behavioural problems" has...
What's On
The eighth annual 7 Hills Blues Fest rocked into Armagh over the weekend. The...

'The History Of The Peace [Accordin' To My Ma!]', the brilliant sequel to 'The...