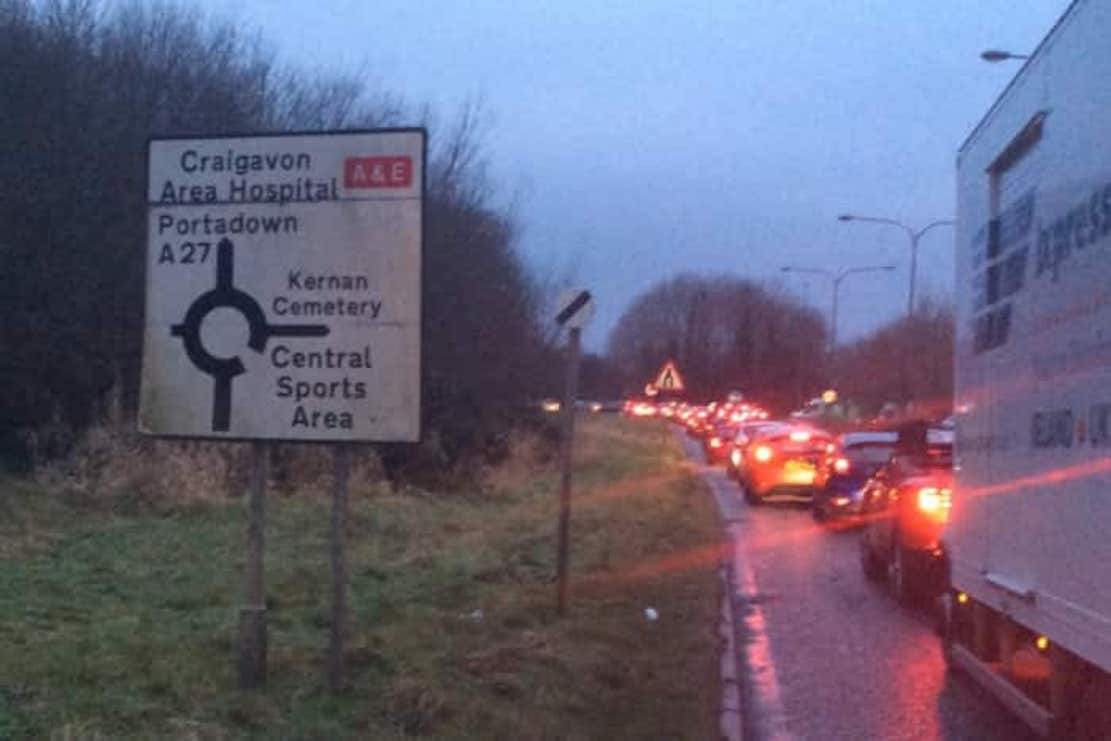 The Department for infrastructure have been told to hurry up with plans for a second entrance to be created at Craigavon Area Hospital.
The calls have come amid continued calls to help ease traffic congestion in the area.
Ulster Unionist MLA Doug Beattie MC, has criticised the Department for delays on releasing plans to create a second entrance.
"Yet again we find ourselves going in circles as departments drag their heels when making decisions regarding much needed road adaptions although this office has raised the issue on multiple occasions," said Mr Beattie.
"Traffic at Craigavon area hospital has been an ongoing issue for many years, and has been raised on numerous occasions as traffic continues to build up, especially during rush hour.
"The Department for Infrastructure confirmed in January 2018 plans for a second entrance to the hospital were being discussed yet no plans have as of yet been released."
He added: "Now that work is well under way within the new housing developments situated less than a mile away I am concerned these developments are going to be finished before any plans are released to help alleviate traffic congestion within the area.
"The Lurgan and Kernan Roads are the two main routes leading to the hospital, they are constantly used by emergency service vehicles and heavy traffic could cause major issues for these vehicles to access the hospital.
"The Department for Infrastructure need to make adaptions to the surrounding hospital roads a priority and move to provide a second entrance to Craigavon Area Hospital before these housing developments are complete."
Courts
A Markethill man with a history of drink driving offences has been disqualified for...

A Co Down woman has been handed a four-week disqualification for what a judge...

A Lurgan woman has been disqualified from driving for 12 months after being spotted...
EVENTS CALENDAR
1
2
3
4
5
6
7
8
9
10
11
12
13
14
15
16
17
18
19
20
21
22
23
24
25
26
27
28
29
30
31
Entertainment News
Armagh will once again celebrate its storied past this November with its four-day Georgian...

An award-winning band will play a live intimate gig in Armagh this week. The...