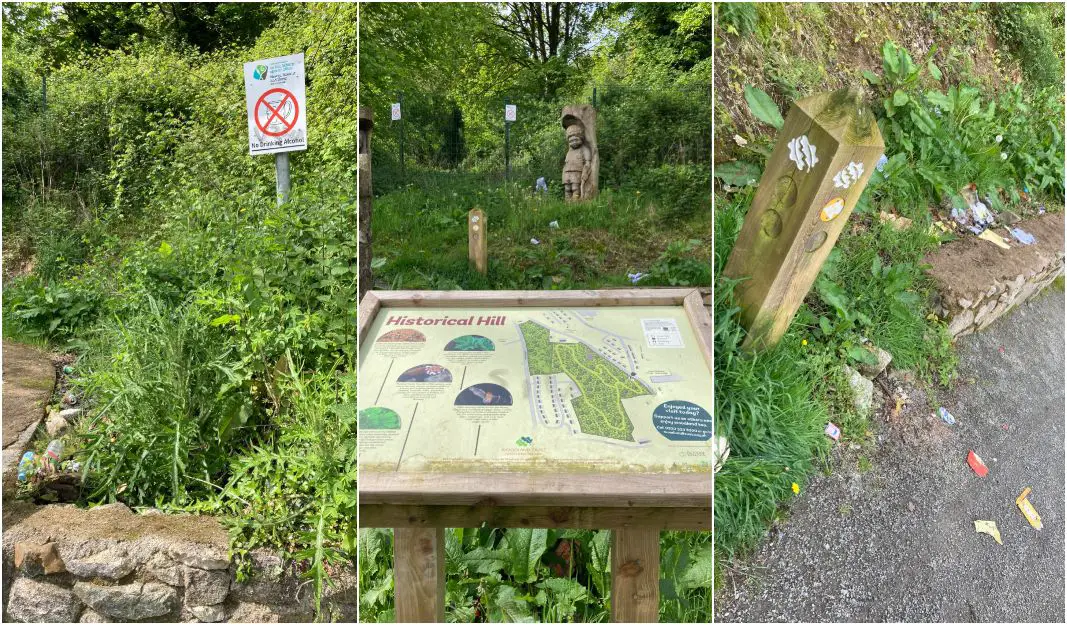 A Newry woodland trail is to become the focus of a new joint council and PSNI strategy to tackle fly-tipping and street drinking.
The Daisy Hill woodlands, described by the Northern Ireland Gardens Heritage Committee as "the most interesting nursery probably in the world", has become a drinking den at the weekends, according to locals.
The remains of empty beer cans and broken bottles, as well as black bags full of rubbish lie strewn in over grown flower beds and wildlife habitats.
Newry Sinn Fein councillor, Aidan Mathers said: "Anti-social activity has been happening in Daisy Hill Nursery for some time.
"This woodland area and walking trail has been continually abused by a small minority of people who have no consideration for local residents who bear the brunt of their actions.
"Debris, litter and broken glass greets users of the woods, which is unsightly and dangerous for walkers and pets alike.
"Sinn Féin has been raising this problem over the years with the relevant agencies to highlight and educate the benefits this area has to local schools and the surrounding area."
He added: "It is sad to see this beautiful area being neglected in this way.
"Council cleaning teams continue to try and remove the litter and debris whenever it is brought to their attention, but this is not sustainable.
"I would urge those involved in this anti-social behaviour to have some pride in their area and not use this beauty area to engage in this activity.
"I will be speaking to the PSNI, council and Woodland Trust in coming time to see what action can be taken to make this area safe and secure.
"Residents should not have to put up with this year in and year out."
The Local Democracy Reporter Service viewed the location on three separate occasions and witnessed the litter partly being removed and new rubbish dumped with in a matter of hours.
Evidence of litter also included hot food packaging as well as items of clothing dumped along the nature trail.
A Newry, Mourne and Down District Council (NMDDC) spokesperson said: "The area is routinely cleaned monthly and may be cleaned more frequently if resources permit.
"The area is scheduled to be cleaned this week to take care of the grass verges and remove any fly-tipping, as necessary.
"Traditionally the PSNI has been responsible for the detection of breaches of the alcohol bye-laws.
"The council is responsible for making the alcohol bye-laws and any subsequent enforcement.
"As this matter remains one of ongoing concern, the council will undertake to raise it generally at a future meeting of the PCSP (Policing and Community Safety Partnerships) and internally in order that it can explore the most effective means of dealing with this matter across the district."
Sign Up To Our Newsletter